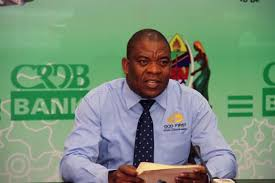 By Neema Munisi
KilimoKwanza.org
Njombe, one of the fastest-growing regions in Tanzania, is making significant strides in investment. Njombe's Regional Commissioner, Hon. Anthony Mtaka, has pointed out numerous opportunities available to both domestic and foreign investors, emphasizing the importance of fostering unity among Tanzanian youth and investors.
Speaking at the "Invest with Samia" program event, Hon, Mr. Mtaka stated:
"I would like to take this opportunity, as the Regional Commissioner, to first thank Wasafi, Kitenge TV, and the entire team for organizing this 'Invest with Samia' program… It's a great innovation."
Discussing the essence of unity, Mtaka elaborated:
"You need to come together, and you might come up with even better ideas. I advise you, as a fellow youth… Now you must live in love, be genuine people, truly God-fearing, do not engage in slander or gossip."
Njombe boasts a wealth of opportunities, especially concerning investment. Mr. Mtaka highlighted some of these, such as:
Investment in the Mchuchuma and Liganga Project: "Njombe Region has many opportunities; Investment matters that the President is undertaking in the Mchuchuma and Liganga projects will attract many investors."
Investment in Tourism: Njombe has attractions like Kipanga Kipengele game reserves and massive waterfalls. There's also Kitulo National Park that offers investment opportunities in hotels.
Investment in Agriculture: Hon. Mtaka said, "Njombe has unique crops that, if well invested in, will supply industries. For example, apples; the apple juices you see… We are still talking to companies like JAMBO, Bakresa, MO, and Sayona to see if we can incorporate agreements so that local people can cultivate apples."
Opportunities in Education: There are investment opportunities in schools, technical colleges, and other institutions.
Hon. Mtaka encouraged Tanzanian youth to come to Njombe and explore the available opportunities. He reiterated, "Don't just stay in Dar es Salaam thinking there are opportunities; some of the buildings in Dar es Salaam are owned by people from here who farm potatoes, build houses, and even feed you in Dar es Salaam."
Neema Munisi is a leading expert in agribusiness and gender-focused food systems. She is also a trainer on business-related topics. For consultancy, write to her. Email: neema.munisi80@gmail.com