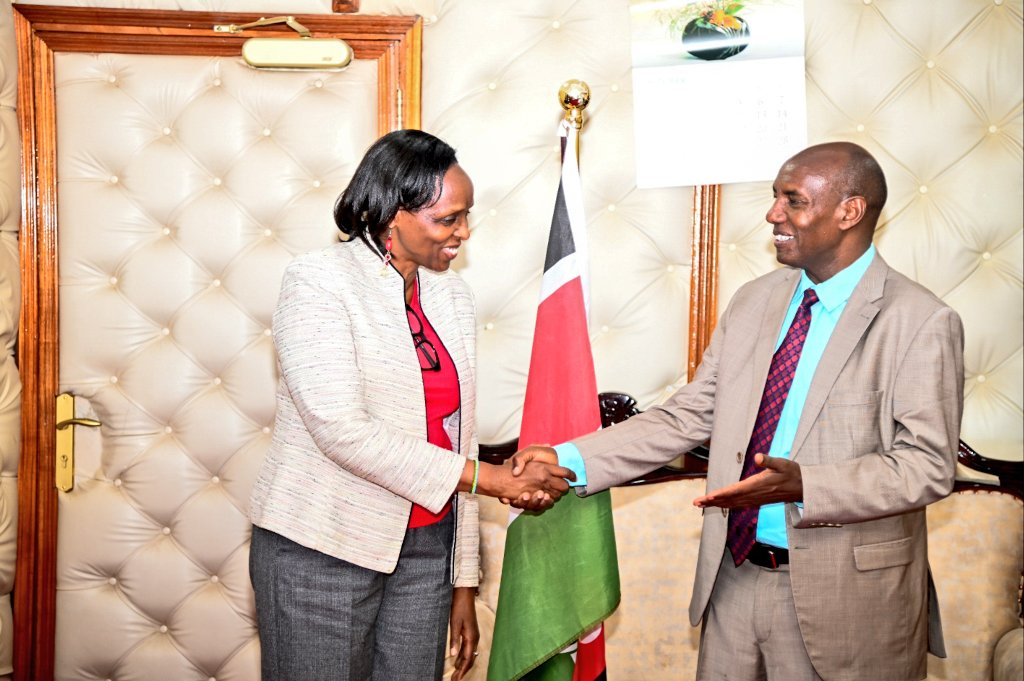 AGRA – Sustainably Growing Africa's Food Systems, a leading organization dedicated to the progressive enhancement of Africa's food systems, is making impactful advancements in Kenya. Today, PS Kello Harsama from the Ministry of Agriculture & Livestock Development engaged in a pivotal dialogue with the AGRA team, spearheaded by their President, Dr. Agnes Kalibata.
Central to their dialogue was AGRA's recent successes, particularly the introduction of the Kwamboka rice variety within the Mwea Tebere Irrigation scheme. This innovative step has metamorphosed the rice value chain, presenting not only heightened income avenues for farmers but also cementing food security and enriching livelihoods across the board.
Mr. Harsama extended his accolades to AGRA's commendable initiatives and voiced his heartfelt appreciation. Looking towards the horizon, both entities expressed a mutual desire to calibrate their objectives with the Kenyan government's BETA agenda. In light of this, AGRA has vowed to back the cultivation of highland rice, tailored for rain-fed farming, alongside amplifying the production of pivotal staples like maize, potatoes, and beans. Such ventures are poised to amplify national food and nutrition security, propelling Kenya closer to its agrarian zenith.
In a noteworthy announcement, AGRA solidified its collaboration with the Kenyan government in orchestrating the high-caliber African Union Fertilizer and Soil Health Summit. Slated for November 2023 in Nairobi, this summit is set to be a melting pot of ideas with delegates from every corner of the African Union congregating.
Among the dignitaries present for the meeting were John Macharia, AGRA's Country Director; Jennifer Baarn, Head of Partnerships at AGRA; Douglas Kangi, Director of Crop Resources; and Leonard Kubok, Deputy Director of Crops.
This symbiotic partnership between AGRA and the Kenyan government underscores a unified vision for a nourished and resilient future for the Kenyan populace.