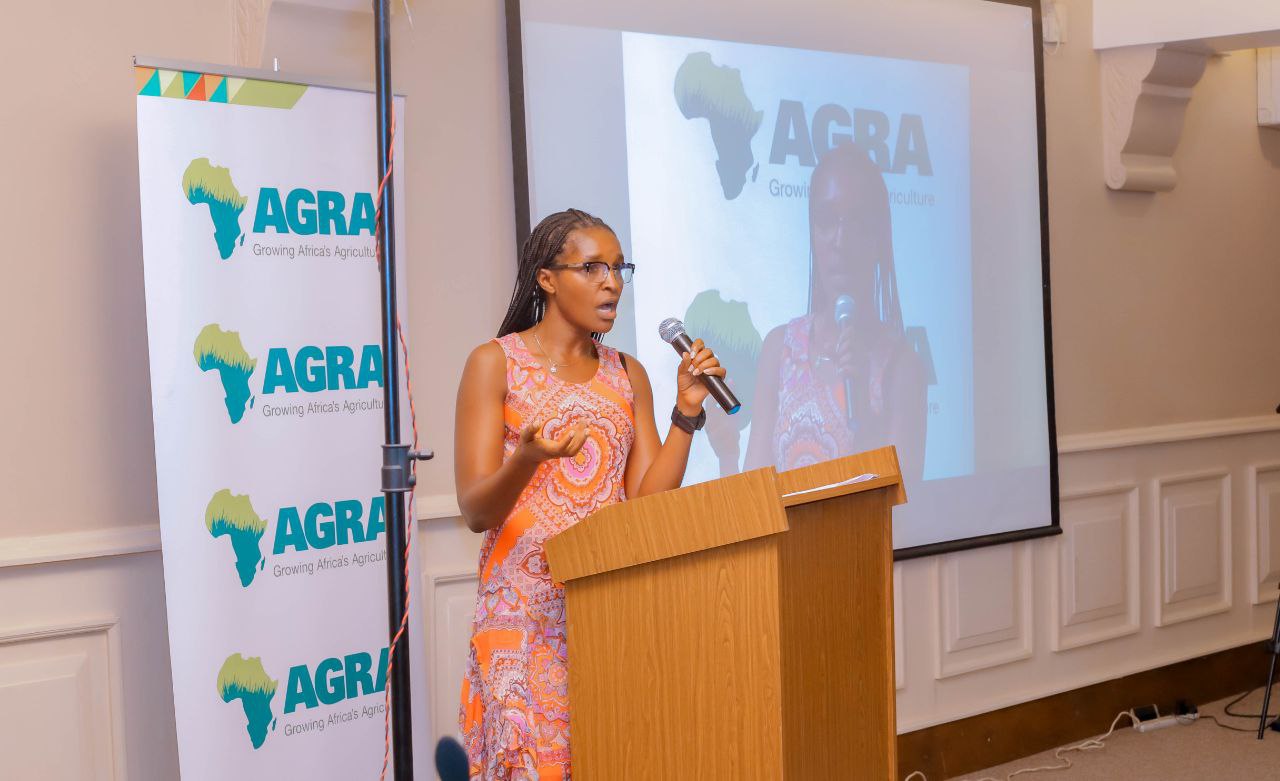 A beacon of inspiration and innovation exists in the bustling town of Bagamoyo, nestled along the shores of eastern Tanzania. Ms Joyce Donati Kimaro, a woman of unwavering determination and unyielding spirit, is a testament to the extraordinary heights that can be reached through entrepreneurship.
With the gentle breeze caressing her face and the azure skies stretching infinitely above her, Ms Joyce Donati Kimaro gazes at the world she helped shape. She is the co-founder and Managing Director of Joydons (T) Limited, a visionary venture that has revolutionized the cereal milling industry in this historic seaport town.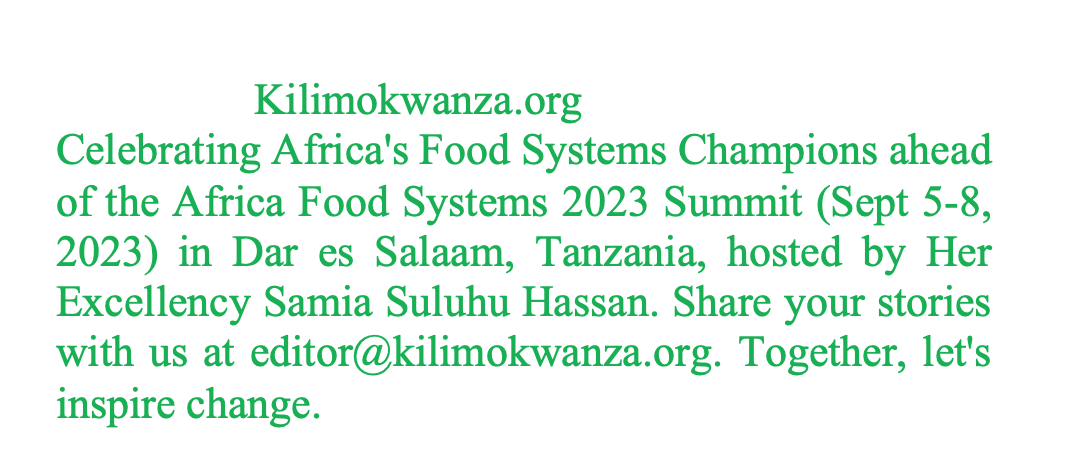 But behind her charismatic persona lies a story that is as remarkable as it is inspiring. Ms Joyce and her elder sister share a name, an unbreakable bond, and a burning passion for change. Together, they affectionately refer to themselves as Joyce and Joyce, a testament to their shared purpose and unwavering commitment to their dreams.
In a region plagued by the insidious presence of aflatoxin, a harmful toxin that contaminates crops and threatens the health of communities, the Kimaro sisters saw an opportunity to make a difference. With their indomitable spirit, they embarked on a bold mission to establish a state-of-the-art cereal milling factory, a haven of technological advancements aimed at producing aflatoxin-free flours.
Every beat of their journey was marked by resilience and an unrelenting pursuit of excellence. With unwavering dedication, they painstakingly built a team of experts, engineers, and visionaries who shared their unwavering commitment to quality and safety. Together, they turned a simple dream into a powerful reality.
The Joydons factory, standing tall amidst the bustling streets of Bagamoyo, is a testament to their unwavering pursuit of perfection. State-of-the-art machinery hums with precision, turning the raw grains into golden flours that are free from the taint of aflatoxin. The air is filled with a sense of purpose, as every process is meticulously monitored to ensure the highest standards of quality are met.
But the impact of their venture extends far beyond the factory walls. Through their innovative techniques and relentless determination, the Kimaro sisters have created a haven for safe and nutritious food and uplifted the entire community. Local farmers, once plagued by aflatoxin-infected crops, now find solace and hope in the partnership with Joydons. They are provided with guidance, training, and resources to cultivate healthy, aflatoxin-free grains that fuel the flourishing enterprise.
In the heart of Bagamoyo, a town rich with history and steeped in the echoes of the slave trade era, Joyce Donati Kimaro has chosen to make her stand. The name "Bagamoyo" carries a poignant meaning in Swahili, translating to "lay down your heart," symbolizing the place where enslaved souls once left behind their spirits before being forcibly transported to foreign lands. Here, Joyce Donati has laid down her own heart, dedicating herself to transforming the eating habits of over 50 million Tanzanians.
As a youthful industrialist driven by deep-belly passion, a dream, and an unwavering vision, Joyce Donati aspires to change the world in her own "little way." She is unafraid to face the countless challenges that come her way, recognizing that her mission is a long shot. Yet, she firmly believes that she belongs to the world of possibilities, where the future shines even brighter.
Joyce's journey began in a humble role as a primary school teacher, where she discovered that true success lies in uplifting others, not just oneself. This realization shapes her approach, placing "humanity at the heart of [her] entrepreneurship." Her mission is clear: to ensure that the population consumes healthy maize meal, known as ugali in Swahili, free from aflatoxins and other harmful agents.
Capturing a significant market segment is no easy feat, but Joyce's determination knows no bounds. She proudly acknowledges the remarkable strides her company, Joydons, has made in the pursuit of this vision. Their flagship products—Unga wa SEMBE (polished maize flour), Unga wa DONA (whole grain maize flour), and Unga MUHOGO (Cassava flour)—have gained rapid traction in the Tanzanian market.
Under the brand "UFUKWE," these products are thoughtfully packaged in 5-, 10-, and 25-kilogram bags for wholesale and retail outlets. However, Joyce recognizes a concern—when retailers repackage these precious commodities into smaller measures, there is a risk of contamination with toxins. Joydons aims to popularize the smaller 1kg and 2kg packages, a new concept in the Tanzanian grain market to combat this.
Through tireless efforts and an unwavering commitment to quality, Joydons is revolutionizing how Tanzanians access and consume essential flours. Their impact reaches beyond mere business success; it extends to the very fabric of society. By ensuring the availability of safe and nutritious food, Joyce Donati Kimaro and her team empower families, nourish communities, and ignite a spark of hope for a brighter future.
From its humble beginnings as a micro-scale mill in Dar es Salaam in 2012, the story of Joydons is one of perseverance and growth. Over time, their operations expanded, and in 2017 they set up a small plant in Bagamoyo, housed within a make-shift building. With a milling capacity of 10 metric tons per day, their determination propelled them forward, defying the odds and transforming their operating capital base from a mere $2,156 to an impressive $1.3 million. This growth has benefited the dynamic duo and created employment opportunities for 250 workers directly and indirectly while supporting over 3,500 smallholder farmers across Tanzania.
Joyce envisions the Joydons factory as a catalyst for change, transforming the industrial skyline of Bagamoyo and turning it into a center for grains trade and branded flours—a land of hope, dreams, and boundless optimism. Driven by the growing domestic demand for maize flour, she aspires to secure a significant share of the domestic market and expand into the African export market.
Joyce acknowledges the vital support they have received from development partners, including the Alliance for a Green Revolution in Africa (AGRA) through the AGRA YieldWise project and the Tanzania Agricultural Development Bank (TADB). With financing of TZS 1.3 billion (about USD 564,726), Joydons procured a state-of-the-art plant, equipped with features like a maize milling capacity of 90-120 metric tons per day, grain sorting and color sorting machines, a packing machine, and a weighbridge scale. The funding also facilitated the construction of two foundation bottom silos with a storage capacity of 1,000 metric tons.
Like many businesses globally, Joydons faced challenges during the COVID-19 pandemic. Delays in equipment shipments resulted in cost overruns and underproduction, necessitating an additional $53,000 in financing to overcome the obstacles.
Joyce's entrepreneurial prowess extends beyond Joydons, as she also owns a microfinance firm and an insurance brokerage company. She imparts her wisdom and advice for success in her inspiring autobiography, titled "I Had to Lose My Virginity: How I Used My Inner Self to Achieve Success."
The impact of Joydons and the Kimaro sisters has not gone unnoticed by influential figures. H.E. Dr. Jakaya Kikwete, the retired President of the United Republic of Tanzania and Board Member of AGRA lauds Joydons as an extraordinary enterprise, representing the future of homegrown agro-industrial drive in Tanzania. H.E. Hailemariam Desalegn, AGRA Board Chair and former Ethiopian Prime Minister echoes this sentiment, recognizing that entrepreneurs like Joyce and Joyce hold the key to Tanzania's food security and agricultural transformation.
Dr. Isaack Michael, representing CSDI Consulting Limited, describes Joydons' story as inspirational, highlighting the need to replicate their success to uplift agri-SMEs to new heights. Their connection to the YieldWise project and support from TADB symbolize the impact and sustainability of their exceptional work.
Mr. Vianney Rweyendela, AGRA Country Manager for Tanzania, considers the Joydons story both remarkable and relevant, serving as a valuable case study in developing reliable food systems. He emphasizes that the growth of agri-based SMEs, such as Joydons, holds the future for millions of smallholder farmers in Tanzania and across Africa.
Through their unwavering determination, resilience, and the support of their partners, Joydons has transcended boundaries and become a beacon of success and transformation in the Tanzanian agro-industrial landscape.
*ARTICLE ORIGINALLY WRITTEN BY ANTHONY MUCHOKI