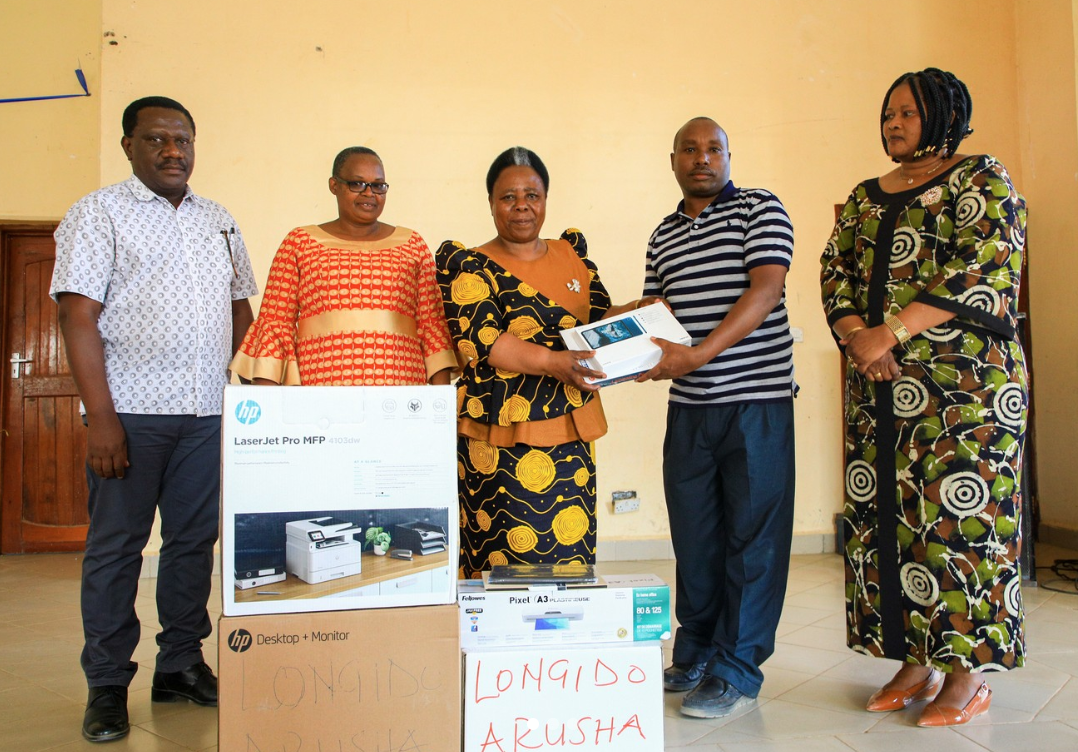 KILIMANJARO, TANZANIA – A total of 31 councils from the regions of Kilimanjaro, Arusha, Manyara, Dodoma, Singida, and Tabora have been equipped with tools to test soil health for farmers, notably the Soil Scanner.
The distributed equipment includes soil scanners, tablets, printers, lamination machines, and computer sets.
Speaking during the equipment distribution, the Representative from the President's Office Regional Administration and Local Governments (TAMISEMI), Dr. Rehema Mdendemi, called on the officers to use the devices to provide services to the farmers, especially in their respective councils.
Dr. Rehema emphasized that the government of President Samia Suluhu Hassan has decided to allocate funds to strengthen various extension services, including motorcycles and soil testing equipment. The aim is to ensure that Tanzanian farmers receive comprehensive information about the health of their farm's soil under proper supervision of the Agricultural Officer.
"The government is committed to ensuring that farmers receive services without any challenges. Hence, I urge you all to take care of these tools and use them for their intended purposes," said Dr. Rehema.
On her part, the Assistant Director of Extension Services, Ms. Upendo Mndeme, stated that the exercise is still ongoing in councils of other regions. They will continue to provide training on the use of this equipment, along with the distribution process for every council in the country. The equipment was distributed following training sessions that took place in Singida from 14th to 16th August 2023.