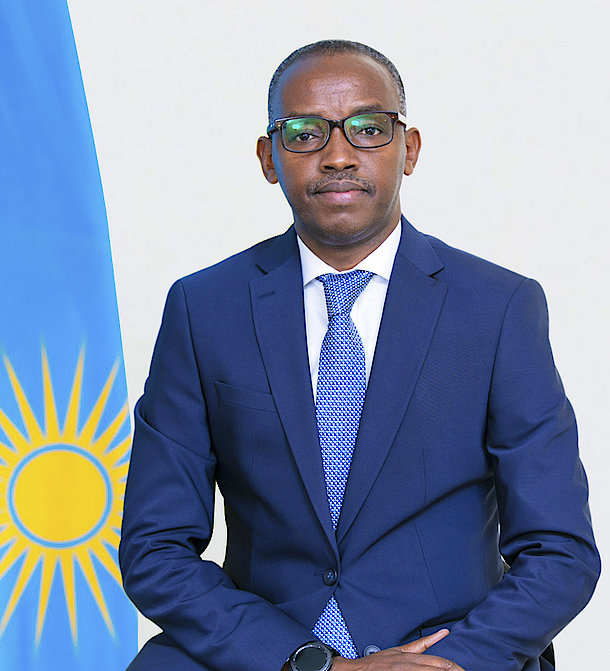 Kigali, Rwanda – In a pivotal move for Rwanda's agricultural sector, President Paul Kagame announced the appointment of Eric Rwigamba as the Minister of State for Agriculture and Animal Resources on August 22, 2023. Rwigamba's new role comes as part of the ongoing efforts of the Ministry of Agriculture & Animal Resources to bolster the nation's agricultural and livestock development.
Eric Rwigamba took to Twitter to express his gratitude and commitment to President Kagame and the nation. "Thank you Your Excellency @PaulKagame for the privilege of continuing to serve our Country under your leadership. I pledge my full commitment and abilities in the new role," he tweeted.
Rwigamba brings a rich portfolio of experience to his new position. Previously, he served as the Minister of Public Investments and Privatization, playing a pivotal role in Rwanda's economic advancement. Furthermore, his tenure as the Director General of the Financial Sector Development Directorate under the Ministry of Finance and Economic Planning has equipped him with insights crucial to fostering sustainable development.
Educationally, Rwigamba is well-prepared for the task ahead. He holds a Master's Degree in Business Administration (MBA Finance) from Oklahoma Christian University, USA, and a Bachelor of Commerce/Finance from the esteemed Makerere University in Uganda.
His professional accolades don't stop there. Rwigamba has left a significant mark on Rwanda's financial sector, serving as a board member for the Development Bank of Rwanda (BRD) and as the vice chair for the Capital Market Authority (CMAC). He also holds a position on the Advisory board of the Financial Intelligence Unit, which operates under the Central Bank of Rwanda.
Given Rwigamba's extensive experience in developing and implementing financial sector policies, legislation, corporate business planning, and sustainable investments, expectations are high for his contributions to Rwanda's agriculture and livestock sectors. His expertise in development finance, capacity development, project management, and credit and risk management positions him as a potentially transformative figure for the Ministry.