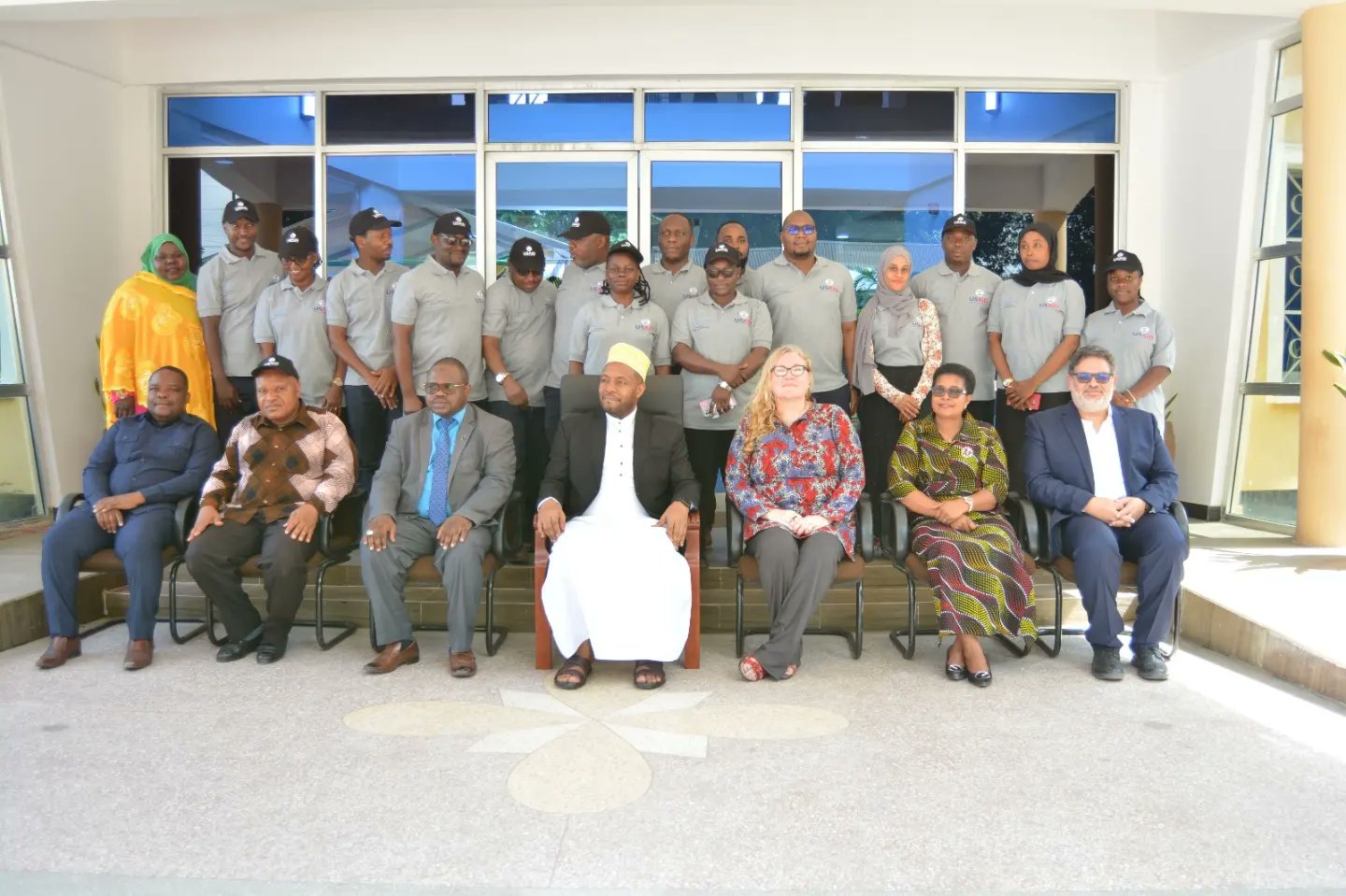 The Honorable Zuberi Ali Maulid, Speaker of the Zanzibar House of Representatives, launched the groundbreaking 'Feed the Future project on a momentous occasion held at the Ministry of Agriculture in Zanzibar on June 16, 2023.
The ambitious agricultural initiative, implemented across mainland Tanzania and Zanzibar, has received vital support from  U.S. Agency for International Development (USAID) . The event was further highlighted by the symbolic handover of 11 motorcycles, cutting-edge soil testing equipment, and 25 versatile hand tractors.
Honorable Maulid, joined by government officials and agricultural experts, proudly inaugurated the 'Feed the Future' project, setting the stage for transformative changes in the agricultural landscape. The primary objective of this initiative is to amplify agricultural productivity, fortify food security, and elevate the livelihoods of farmers in both mainland Tanzania and Zanzibar.
This project, fueled by generous funding from USAID, holds tremendous promise in revolutionizing the agricultural sector. By providing access to modern farming techniques, superior-quality seeds, and essential agricultural resources, the initiative aims to augment crop yields and empower farmers to improve their economic standing.
Honorable Maulid expressed profound gratitude to USAID during the ceremonial proceedings for unwavering support. He underscored the paramount importance of collaborative efforts in achieving sustainable agricultural development. Emphasizing the project's core focus on promoting efficient farming practices and facilitating technology transfer, the Speaker articulated his confidence in the significant contributions this endeavor will make to the overall growth of the agricultural sector in Tanzania and Zanzibar.
As an integral part of the launch, the Ministry of Agriculture gratefully received a fleet of 11 motorcycles. These vehicles will play a pivotal role in facilitating field visits, providing extension services, and ensuring timely dissemination of vital agricultural information to remote farming communities. Furthermore, the handover of state-of-the-art soil testing equipment will equip farmers with accurate soil analysis capabilities, enabling them to make informed decisions regarding appropriate fertilization and effective soil management practices.
To alleviate the labour-intensive challenges associated with land preparation and cultivation, 25 hand tractors, locally known as 'vishikwambi,' were generously provided to farmers. These mechanized tools are poised to enhance productivity, reduce manual labor, and enable farmers to cultivate larger land areas efficiently.