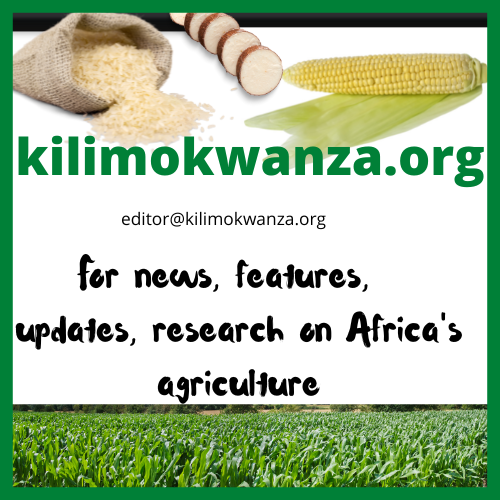 Farmers of sesame seeds in Tunduru district have earned 17 billion shillings after selling 4,641 metric tons of raw sesame seeds through six auctions held in the district under the warehouse receipt system.
This was announced yesterday by the Marketing Officer of the Main Cooperative Union (Tamcu Ltd) in Tunduru District, Marcelino Mrope, during the sixth crop auction held at the primary cooperative society (Amcos) in Misechela village.
Mrope stated that in the sixth auction, which took place in Misechela village, farmers sold over 240.8 metric tons of sesame seeds, equivalent to 240,818.5 kilograms, with a value of 836,362,650.5 shillings.
He added that in the fifth auction held in Namwinyu village, a total of 770 metric tons of sesame seeds, valued at 2,678,000.00 shillings, were brought to the market, with an average price of 3,475 shillings per kilogram.
The Chairman of the Main Cooperative Union, Tamcu Ltd, Mussa Manjaule, congratulated the farmers for diversifying their business with alternative crops, including sesame seeds, which have brought them a substantial income quickly.
He emphasized that this achievement is significant and urged them to embrace modern farming practices by following the advice of experts and expanding the size of their farms in order to escape poverty through their agricultural activities.
Manjaule urged sesame seed and other crop farmers to use the income they earn for development purposes, such as constructing modern houses and educating their children, and to avoid spending money on luxurious and non-productive expenses, which hinder progress.
Furthermore, the Cooperative Officer of Tunduru District, George Bisan, stated that the production of sesame seeds has continued to thrive, leading to good market prices compared to previous years.
He urged farmers to utilize their land effectively by increasing crop production and avoiding indiscriminate land sales to the influx of outsiders who have started coming into the district for agricultural and business activities.
Speaking on behalf of his fellow farmers, Kitanda Rashid praised the government for overseeing the sale of sesame seeds through the warehouse receipt system, as it has been a great source of liberation for farmers.
He mentioned that this system has helped them secure a stable market and obtain better prices compared to the unregulated market, where traders took advantage of farmers.