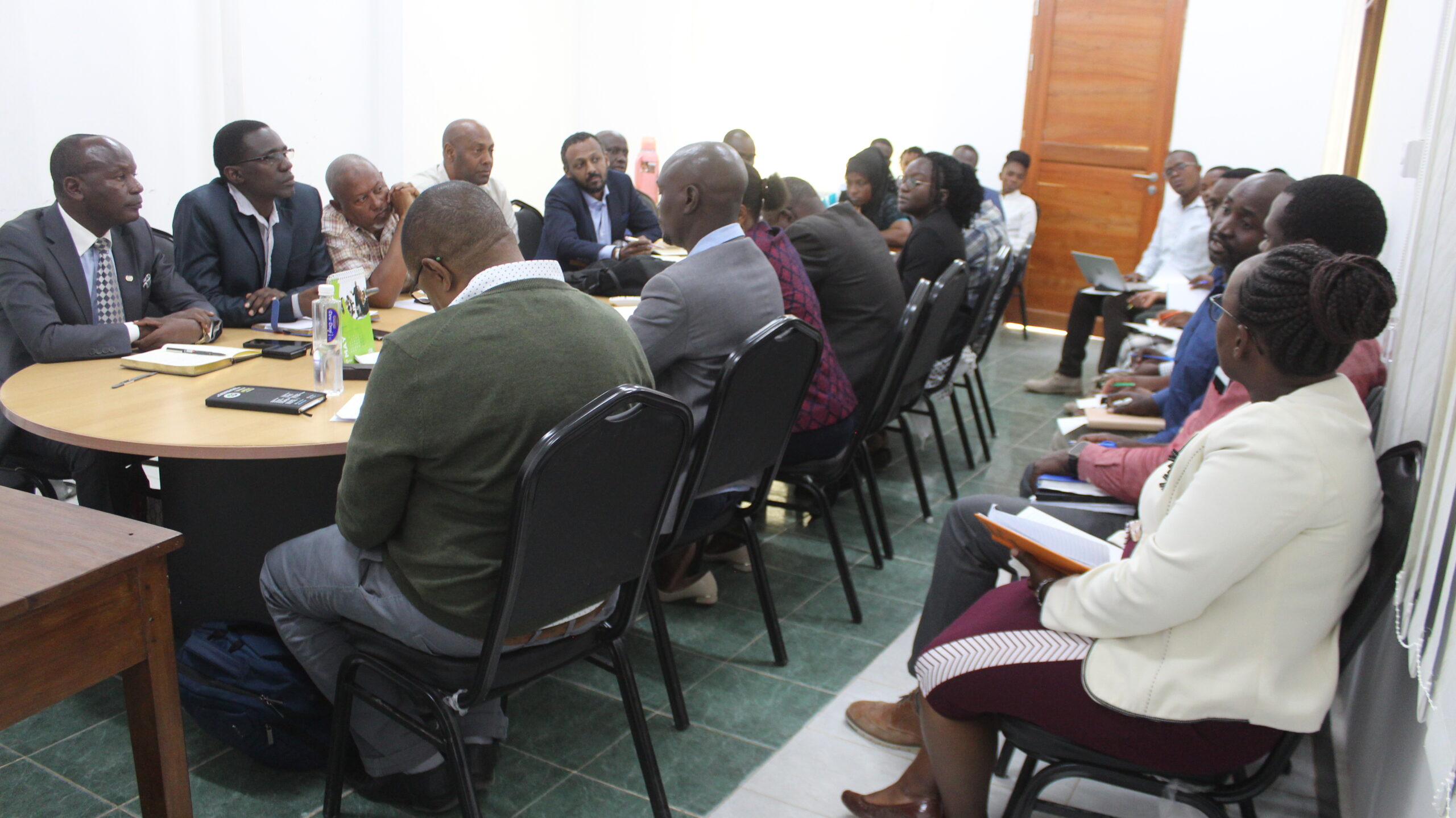 Dodoma, 10th May 2023 – Raymond Mndolwa, the Director-General of the National Irrigation Commission (NIRC), has called upon the companies that have been awarded tenders to conduct feasibility studies in 22 strategic valleys across the country to carry out their work with professionalism and integrity, ensuring the active involvement of all stakeholders in the respective areas.
During a meeting and discussions with directors from more than six companies in Dodoma, Mndolwa emphasized the importance of engaging stakeholders, including village chairpersons, scheme leaders, and local farmers, in the process. The focus areas include the Lake Victoria Basin, Ruvuma, Songwe, and Kilombero valleys.
"We must work collaboratively and ensure that all stakeholders are involved in order to achieve the intended goals," stated Mndolwa, NIRC Director-General.
Additionally, Mndolwa highlighted the need for engineers from the National Irrigation Commission working in the areas where the studies are being conducted to collaborate effectively with the appointed companies, tcountry's agriculture and irrigation improvementject's objectives.
In response, the directors of the companies expressed their commitment to carrying out the studies with professionalism and efficiency.
"We are fully prepared to execute the project with utmost professionalism and effectiveness," stated Boniface Kirigia, Director of Royal Associate LTD.
Eng. Cyprian Sweke, Director of G-PES LTD, echoed the sentiment, affirming their dedication to delivering high-quality results.
The primary objective of the meeting with the company directors, as emphasized by Mndolwa, is to foster a shared understanding, streamline operations, and achieve positive outcomes.
The stakeholders involved express their optimism that the project will be completed efficiently, contributing to the enhancement of agriculture and irrigation practices nationwide.