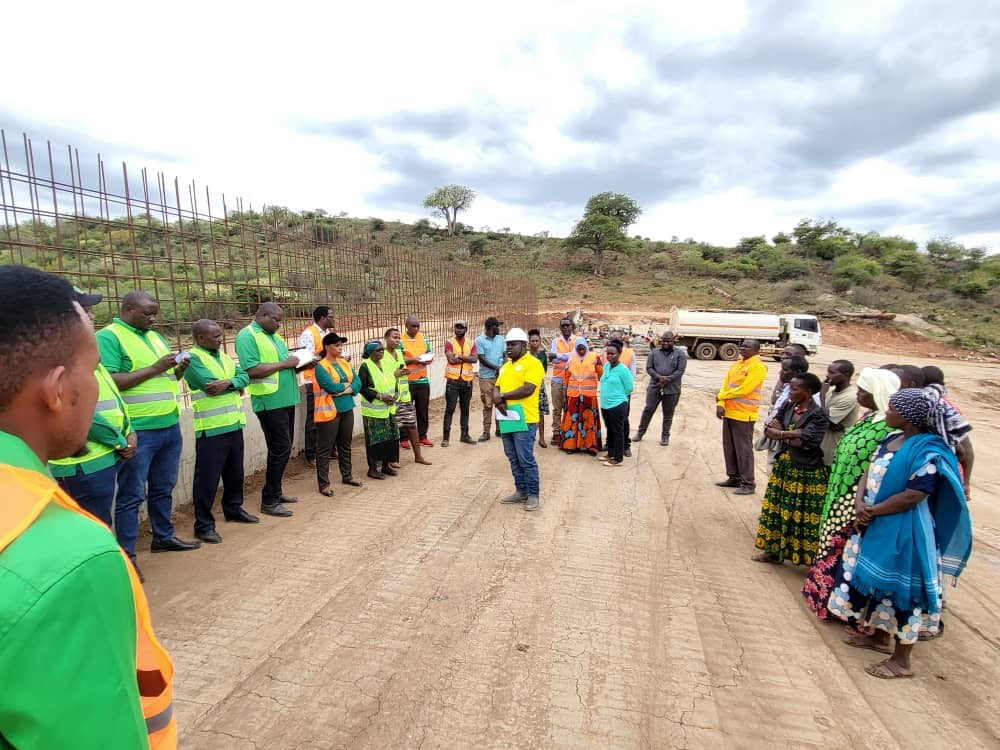 Chato, Tanzanaia
National Irrigation Commission's (NIRC) ambitious project to construct the Membe Water Dam in Chamwino district is progressing rapidly, reaching an impressive 45.83% completion milestone. The Membe Water Dam is set to irrigate more than 8,000 hectares of farmland in the region, a crucial development that will help boost the agricultural sector and the local economy.
A recent visit by the Chamwino district political committee, led by Secretary Sylivester Yaledi, lauded NIRC for its meticulous project management. However, the committee also urged the contractor to quicken the pace of construction to meet the contractual deadline and ensure the project's success.
The Membe Water Dam project manager, Engineer Saleh Madebe, has reported that the project is progressing well and is expected to be completed by September 1, 2023. The project's successful completion will provide enough food for the Chamwino district and the Dodoma region while creating employment opportunities for the youth through the agriculture sector.
The Membe Water Dam project is part of NIRC's broader efforts to promote sustainable agricultural practices through irrigation. NIRC's commitment to delivering the Membe Water Dam project on schedule and within budget is a testament to the organization's dedication to supporting Tanzania's agricultural sector.
The Membe Water Dam project's progress marks a significant milestone in the effort to improve Tanzania's agricultural output and create more opportunities for the country's youth.
The National Irrigation Commission (NIRC) has a vision to transform Tanzania's agricultural sector into a stable and competitive industry. Its mission is to enhance water use efficiency for increased and sustainable agricultural production and productivity, thereby ensuring food security, poverty reduction, and national economic development.
As a coordinating, promotional, and regulatory body, the Commission has various functions, including advising the government on irrigation policy and related legislation, representing the government at national and international levels, and coordinating all interventions in the irrigation sector by development partners and other stakeholders.
The Commission also plays a vital role in promoting and maintaining cooperation in irrigation and drainage with similar bodies in other countries and establishing and maintaining irrigation construction equipment centers. It registers and maintains a register of all irrigators and promotes institutional linkages, training programs, and employment opportunities in the irrigation sector.
The NIRC performs studies, designs, supervises, administers, and implements irrigation projects, and it provides technical support services, promotes multipurpose water storage facilities for irrigation purposes and other socio-economic activities, and regulates matters related to irrigation development.
Furthermore, the Commission approves construction of irrigation works, standards and guidelines for development and management of irrigation and drainage, and promotes efficient water use in irrigation systems, while ensuring compliance with the Integrated Water Resources Management approach in irrigation development.
The NIRC's mandate and functions are critical in realizing Tanzania's potential for sustainable agricultural production and productivity, thereby contributing to the country's overall economic development.