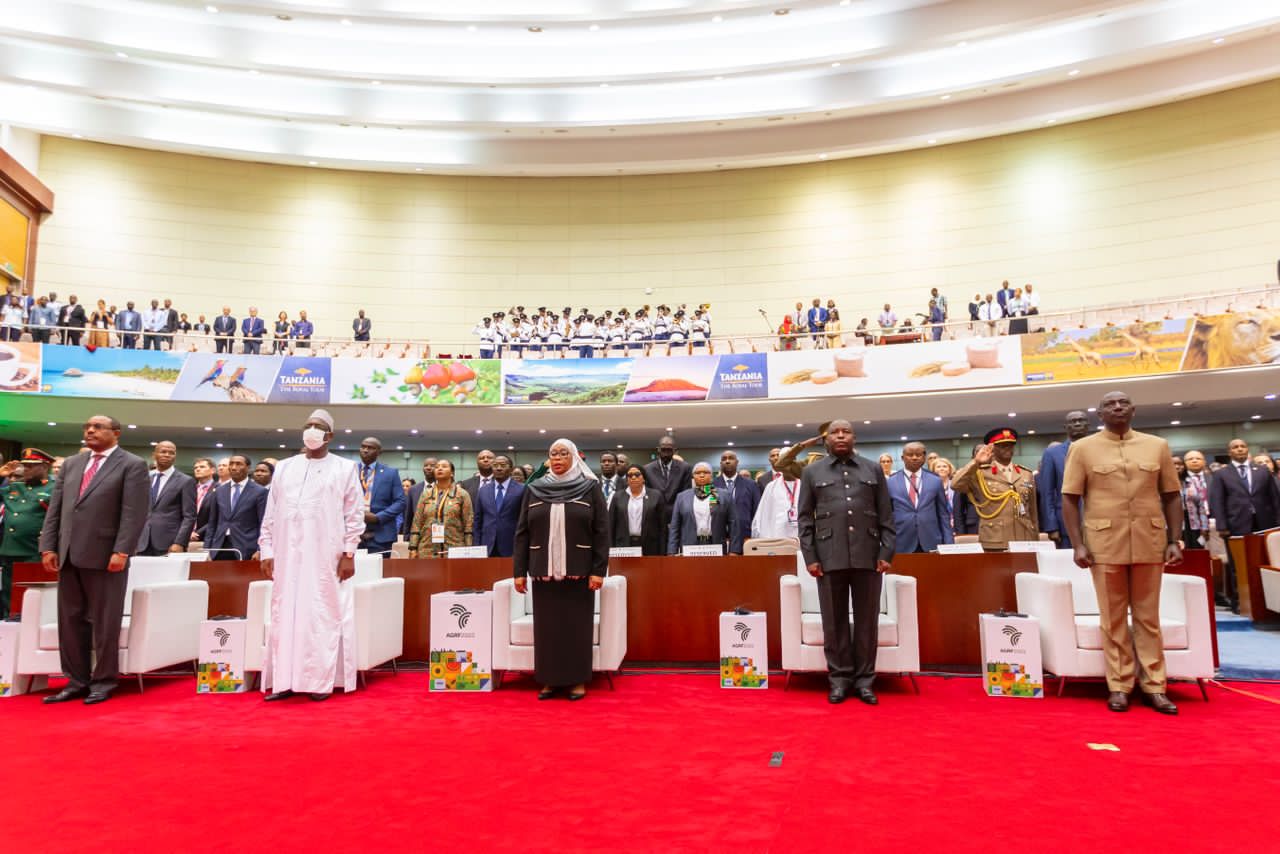 TANZANIA, 8th September 2023: The Africa Food Systems Forum 2023, a landmark event hosted by Tanzania under the leadership of President Samia Suluhu Hassan, came to a close today, signalling a bold step forward for Africa's agricultural future.
Spanning from 5th to 8th September, the forum primarily addressed the interconnectivity between food producers and consumers and its influence on Africa's food system dynamics. Delegates from across the continent converged to discuss strategies to enhance market access, fortify supply chains, and drive economic growth.
A key feature of the event was the AGRF Agribusiness Dealroom, which fostered collaboration between 10 governments, 60 Small and Medium-sized Enterprises (SMEs), and over 100 investors. This initiative underscored the importance of private sector investment in food systems, particularly in areas such as rice production, livestock, fisheries, and agro-processing parks. A whopping USD $10.2 billion investment pipeline was unveiled, aiming to transform Africa's agrarian landscape.
The AGRF Presidential Summit, another forum highlight, brought together African leaders, including President Samia Suluhu Hassan of Tanzania and her counterparts from Senegal, Burundi, and Kenya. Together, they deliberated on Africa's solutions to food security and sustainable food system transformation. Their collective vision highlighted the essential role of irrigation, quality seeds, and knowledge services in the region's agricultural progression.
In line with celebrating innovation and achievement, the AGRF Awards Ceremonies took center stage, honoring the continent's agro-pioneers. These awards recognized individuals and organizations making a significant impact in Africa's agribusiness sector.
Closing the event, the participants pledged to work collaboratively towards nurturing a sustainable and prosperous future for Africa and its people, with a focus on innovative financing, inclusivity, and transformative strategies.