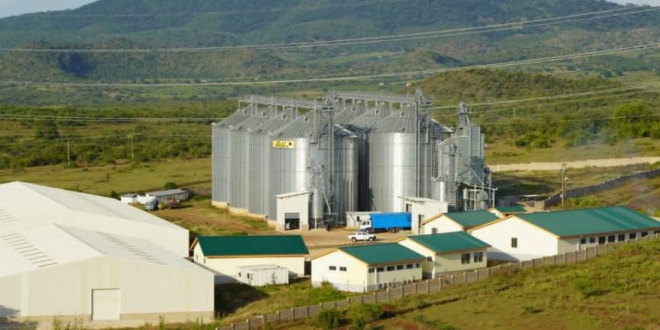 Kilimokwanza.org – The Cereals and Other Produce Board of Tanzania (CPB) has taken a significant step towards achieving food security and uplifting farmers' livelihoods by dedicating Sh100 billion (US$ 42.4M) to procure strategic cereal crops from farmers nationwide.
During his visit to CPB projects in the Lake Zone, Mr. Kapenjama Ndile, the board director, shared the transformative vision behind this initiative. "With an investment exceeding Sh100 billion, our aim is to spearhead a revolution in the agricultural landscape, particularly in the cultivation and trade of crops and grains," declared Mr. Ndile.
CPB has issued contracts to farmers in various crop sectors, including wheat, maize, rice, and sunflower. Mr. Ndile encouraged primary societies to promote increased crop production among farmers actively.
As a government business institution under the Ministry of Agriculture, CPB plays a pivotal role in purchasing crops from farmers and traders, adding value through its state-of-the-art processing facilities.
Established under The Cereals and Other Produce Act No 19 of 2009, CPB stands out from other crop boards due to its focus on grain and crop trading, providing farmers with a reliable market and competitive prices for their produce.
In addition to the procurement of food crops, Mr. Ndile announced CPB's ongoing efforts to establish new processing facilities. Plans include the construction of a cassava processing plant in Mwanza City and another facility in the Handeni District, Tanga Region. These expansions will create employment opportunities and increase the overall production capacity of CPB's factories, enabling them to meet domestic and international market demands.
"Our existing maize and wheat processing factories are located in the Arusha Region, while a dedicated factory for maize processing operates in the Iringa Region. In the Dodoma Region, we have a sunflower and maize processing facility," Mr. Ndile elaborated.
Mr. Fadhili Ngajilo, a board member, emphasized CPB's commitment to driving socio-economic change in Tanzania by fostering business growth within the agricultural sector.
Furthermore, the Tanzanian National Food Reserve Agency (NFRA) recently procured 18,294.314 tonnes of cereals from farmers to bolster the country's food security efforts. This substantial acquisition ensures that Tanzania maintains a strategic food reserve capable of sustaining the population for a period of six months, safeguarding against potential food security uncertainties.
By combining CPB's strategic investments in crop procurement and processing with the NFRA's proactive approach to food reserve management, Tanzania is taking bold strides towards achieving long-term food security and enhancing the well-being of its farming community.