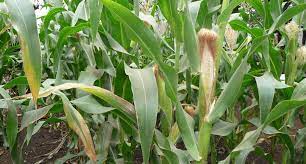 Kilimokwanza.org correspodent
Tanzania's rise in Tanzania food system economic landscape can be attributed to various factors, one of the most significant being the Southern Agriculture Growth Corridor of Tanzania (SAGCOT). Since its inception in 2010, SAGCOT has been a cornerstone for the country's burgeoning agricultural sector, pivotal in increasing production, ensuring food security, and alleviating poverty.
A recent statement from Minister of Agriculture Hussein Bashe shed light on the program's achievements. A staggering 284,098 hectares have seen the use of progressive agricultural technologies, employing over 782,452 farmers. This transformation has resulted in an impressive income surge of US$137 million for the farming community.
Taking cues from the SAGCOT model, the Ministry of Agriculture envisions the establishment of seven additional production corridors. This initiative aims to enhance production, reinforce both local and international crop markets, amplify crop value, and streamline the provision of essential resources, ensuring that farming strategies have a robust commercial foundation.
Farmers across Tanzania have openly expressed their gratitude to SAGCOT. Through the program, they have witnessed a rise in crop yield, secured market avenues for their products, and experienced a tangible increase in their income.
The collaboration between the government, the private sector, and the farming community under the umbrella of SAGCOT is a testament to the potential of unity. Here's a snapshot of SAGCOT's incredible accomplishments:
A 20% spike in agricultural production.
A significant 10% dip in food insecurity.
Poverty rates slashed by 5%.
Creation of a mammoth 1 million jobs in agriculture.
Farmers' income getting a boost of 30%.
Domestic and foreign crop markets have seen consolidation.
A noteworthy 10% value augmentation of crops.
Enhanced access to resources like inputs, capital, and technology.
The president of VOWET Maida Waziri, in an interview, said that "Not only has SAGCOT been an economic boon, but it has also had a positive environmental impact. The program's endeavours have led to a marked reduction in deforestation and have championed sustainable farming practices. Furthermore, offering opportunities in the agricultural domain has improved the socio-economic status of women and the youth," she noted.
"For a nation with agriculture at the heart of its economic growth, SAGCOT isn't just a program; it's the future. And for Tanzania, the future seems promisingly green," she noted.