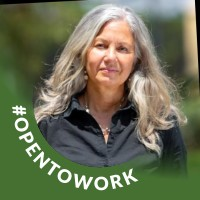 Kigali, Rwanda – The Center of Excellence in Biodiversity and Natural Resource Management (COEB) at the University of Rwanda proudly announces that its Director, Prof. Beth A. Kaplin, has been honored with the prestigious Frankfurt Conservation Award presented by the Bruno H. Schubert Foundation.
The Frankfurt Conservation Awards, established by the foundation, are bestowed in three categories to individuals who show remarkable commitment to preserving Earth's biological diversity. These awards have recognized some of the most significant contributors to conservation and environmental science, such as Jacques-Yves Cousteau, Prof. Edward O. Wilson, and Prof. Klaus Töpfer.
Prof. Kaplin's recognition comes as a testament to her and her team's unwavering commitment to environmental and conservation efforts through the COEB. Her work has been instrumental in fostering research and practical applications for sustaining natural resources and biodiversity in Rwanda and the broader region.
In her remarks upon receiving the award, Prof. Kaplin stated, "It is a tremendous honor and a surprise for me to receive this award for my work in Conservation – it really reflects the collective work of my colleagues at the University of Rwanda and all of the other partners who have worked together with me with great passion and dedication to launch the Center of Excellence and make it something that we can all be very proud of. The work we do in the Center helps us face the great environmental & social challenges we face in the 21st-century."
The COEB, a UNESCO Category 2 Center, has been at the forefront of addressing critical environmental and societal challenges through research, education, and community engagement. This accolade from the Bruno H. Schubert Foundation not only honors Prof. Kaplin but also brings global attention to the significant environmental conservation efforts underway in Rwanda.
The University of Rwanda and its partners congratulate Prof. Kaplin for her extraordinary achievements and for bringing such an honor to the institution and the country.

The COEB is a UNESCO Category 2 Center dedicated to advancing knowledge and fostering initiatives aimed at conserving biodiversity and managing natural resources sustainably. It serves as a hub for research, policy development, and capacity building, contributing to the welfare of the ecosystem and communities.