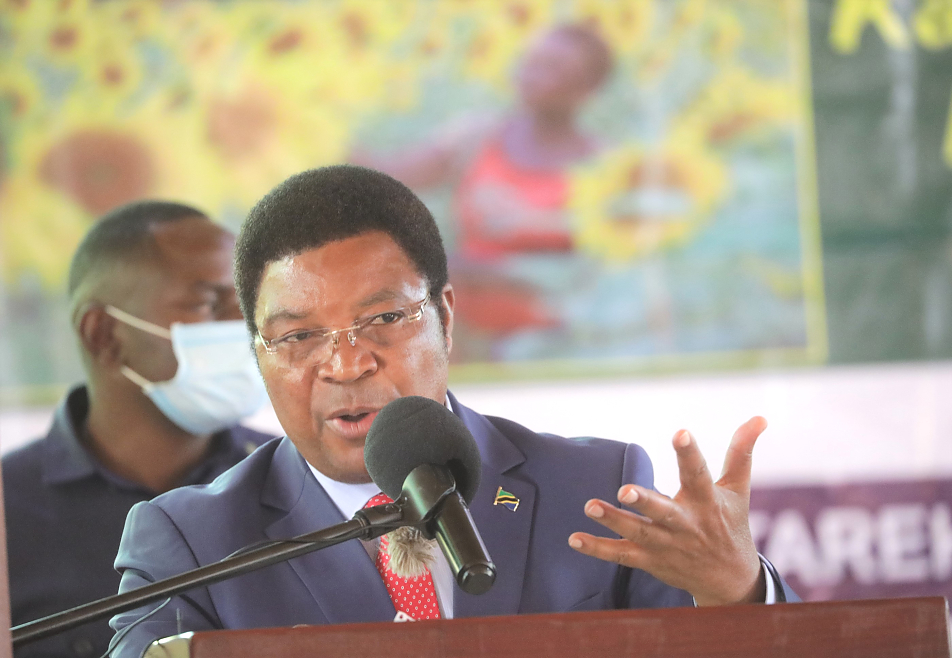 In an ambitious move to ramp up domestic cooking oil production, the Tanzania Agricultural Research Institute (TARI) has announced plans to produce a whopping 100 tonnes of Early Generation Seed (EGS) of sunflower seeds.
Although Tanzania stands as one of the leading sunflower producers in Africa, trailing only South Africa, the country still finds itself importing around 400,000 metric tonnes of edible oil annually to meet its current demand of 650,000 metric tonnes.
During a recent media event held when the Agricultural Markets Development Trust (AMDT) paid a visit to the sunflower seeds project at TARI-Ilonga agricultural research centre in Kilosa, Morogoro Region, the Centre Director, Dr Emmanuel Chilagane, revealed that they are looking to yield 100 tonnes of sunflower seeds in the 2022/23 farming season.
Dr Chilagane noted that since AMDT invested in TARI Ilonga, sunflower seed production has been on a steady incline. "Last year, production was modest, but in 2022 we've already managed to produce 40 tonnes of sunflower seeds, thanks to the project carried out jointly by TARI and AMDT. We're hoping to reach around 100 tonnes of output," he highlighted.
He went on to laud the significant impact the project has had on the availability of EGS, and stressed the need for sustained collaboration between TARI and AMDT to achieve the 10/30 agenda objectives.
In his address, Dr Chilagane expressed his gratitude towards President Samia Suluhu Hassan's sixth phase government for fostering a conducive environment that encourages collaboration between the private and public sectors, which is key to driving agricultural reforms.
He further stressed the importance of farmers utilizing high-quality researched seeds to boost productivity.
According to a report shared by AMDT, a total of 5 billion shillings have been invested to initiate various interventions aimed at transforming sunflower and pulses subsectors in 11 regions across the nation.
"The investment aligns with the government's priorities in the agricultural sector, as outlined in the Agenda 10/30 and the Agricultural Sector Development Programmes (ASDP) II," the report stated.
AMDT Chief Executive Officer Charles Ogutu echoed Dr Chilagane's sentiments about the need for collaborative partnerships between public and private sector players to optimize efficiency and deliverability in Tanzania's agricultural transformation.
Elaborating on the impact of these developments, Dr. Chilagane underlined the potential of these seeds in transforming the country's edible oil industry. "Quality seeds are the building blocks of high-yielding crops," Dr. Chilagane said. "Encouraging our farmers to adopt these seeds is an integral step towards enhancing our agricultural productivity."
The sunflower seeds project, a joint effort by TARI and AMDT, not only promotes domestic sunflower production but also presents a promising solution to the current edible oil deficit. Given that sunflowers can provide high oil yield in a short period, these seeds can play a vital role in reducing Tanzania's dependence on imported oil.
Moreover, sunflower farming can significantly boost the local economy by providing farmers with a profitable crop and creating new employment opportunities within the agricultural sector.
The recent investments made by AMDT represent a crucial part of the national strategy to revolutionize sunflower and pulse subsectors in Tanzania. By pumping 5 billion shillings into these sectors across 11 regions, AMDT is making a significant contribution to the government's 10/30 agenda and the Agricultural Sector Development Programmes (ASDP) II.
"AMDT's commitment to the Tanzanian agricultural sector mirrors our government's drive to transform this crucial industry," AMDT CEO Charles Ogutu noted. "Our investment is targeted at boosting domestic production and advancing agricultural development in line with our national objectives."
Ogutu emphasized that effective partnerships between the public and private sector actors are crucial to achieving sustainable growth and development in the agricultural sector. "Collaboration is key. By pooling our resources and aligning our strategies, we can amplify our efforts and accelerate agricultural transformation in Tanzania," he added.