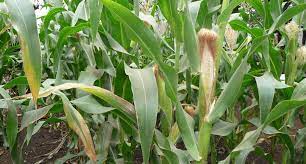 Dodoma, October 19, 2023 – Tanzania's Minister of Agriculture, Hussein Bashe, has made a groundbreaking announcement with far-reaching implications on the international stage. The Tanzanian government is set to unveil price controls for maize seeds across the nation by October 20th of this year, in a move aimed at safeguarding the interests of local farmers and ensuring the accessibility of high-quality, affordable maize seeds.
Minister Bashe made this historic declaration during a momentous address, as President Samia Suluhu Hassan addressed the residents of Katesh, a picturesque town in the Manyara region, during her journey to Singida, following a successful visit to the area. Minister Bashe's words resonated across borders as he stressed the importance of seed companies adhering to the agreed-upon price controls and sternly instructed district leaders to take swift action against those found flouting these directives.
In a firm tone, Minister Bashe stated, "I have issued a directive to TOSCI (the Seed Quality Control Institute) to promptly provide comprehensive price controls. It's imperative to note that we provide these seed companies with government-owned farmland to ensure the production of seeds. Our pricing agreement covers both wholesale and retail aspects, and come the 20th, you will find these price controls published in newspapers, not only for the entire nation but also for each specific region."
The Minister further emphasized that no entity would be allowed to sell seeds at prices exceeding the stipulated controls. He underscored this point by highlighting the case of the "tembo" maize seed, which, shockingly, was being sold at prices as high as 20,000 Tanzanian Shillings, far above the agreed-upon range of 12,000 to 14,000 Tanzanian Shillings in collaboration with Seedco. Minister Bashe called upon Seedco to take swift action and publicly announce the price controls for maize seeds.
The Minister's message carried an unequivocal tone of accountability. He warned, "Any seed trader who has, by chance, been granted a business license could face the revocation of their seed production license. It's paramount that all parties adhere to the price controls we will unveil on the 20th. I want to take this opportunity to reiterate my directive to Seedco; I have engaged with them on two occasions, urging them to publish the price controls in newspapers as per our mutual agreement."
Furthermore, Minister Bashe revealed that he would dispatch a memorandum to District Heads, providing comprehensive details about the price controls and instructing them to conduct thorough inspections of retail stores selling seeds. Any violations of his directive would result in immediate store closures, as the Tanzanian government was resolute in its commitment to preventing the exploitation of farmers.
In a global context, Minister Bashe's announcement carries immense significance, as it signals Tanzania's unwavering commitment to fostering fair trade practices and ensuring agricultural sustainability. It is a testament to the nation's dedication to supporting its farming community while also contributing to global food security. As the world watches closely, Tanzania's pioneering efforts in regulating seed prices serve as a benchmark for other nations seeking to balance the interests of farmers and seed companies on an international stage.