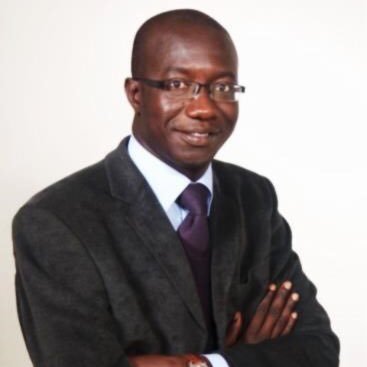 As Tanzania preps for the upcoming and much-awaited Africa Food Systems Forum's 2023 Summit, slated for September 3rd-8th, Mr. Amath Pathé Sene, the forum's Managing Director, outlines the extensive planning and groundbreaking vision behind the efforts to make this convention a pivotal moment in worldwide agriculture.
"On behalf of the Africa Food System Forum Secretariat, our strategic partner AGRA, our other 29 partners, and myself, I would like to extend a heartfelt 'Asante Sana' to the President of Tanzania for her leadership and commitment towards making this forum a resounding success," conveyed Sene, employing the Swahili expression meaning "thank you very much." He commended the Tanzanian leadership, especially the country's first-ever female president, for their decisive role in endorsing agriculture and food systems transformation.
The forum goes beyond the confines of a mere conference – it is an international clarion call for action. It aims to rally stakeholders worldwide to reimagine and revamp the food system. "Join us in transforming the food system and fostering a healthier, more prosperous world, while creating employment opportunities for young people and women," Sene fervently entreated, while also extending an invitation to explore the beautiful Tanzanian landscape.
The forum welcomes all global stakeholders involved in agricultural food systems to contribute to the food systems' overhaul. Sene extended a warm invitation to participants: "Welcome to Tanzania. We eagerly anticipate your presence here in September. Feel free to arrive early or extend your stay, take the opportunity to explore the wonders of Tanzania, and join us in transforming the food system to create a healthier, prosperous world and job opportunities for youth and women."
Touching on the challenges, Sene stressed the need for significant investment and digitalization. He firmly believes that Africa poses lower risks as a land of opportunities than other parts of the world. "It's crucial to integrate this perspective into the conversation to ensure that it influences policy-making and encourages appropriate investment," he stated.
The preparations are in full swing following the official launch. Sene expressed his gratitude to the Government of Tanzania for their collaboration, "We've been working closely with various sector ministries and local organizing committees on protocol, accommodations, program content, health, VIPs, and much more."
He further confirmed that the program is nearing finalization, and invitations have been dispatched to all potential participants, including over 80 ministers, more than 15 Heads of State, and several past state leaders. "We are preparing to host over 3000 delegates on the ground, and an additional 5000 to 7000 participants online," he added.
"With its forward-thinking agricultural practices, abundant resources, and dedicated leadership, Tanzania stands ready to display Africa's inventive solutions for food system transformation during the summit," he underscored.
Sene extended an invitation to the public, "We welcome you all, and we eagerly await your arrival here in Tanzania in September. To the media, this will be a significant event. We look forward to comprehensive coverage and the participation of stakeholders from around the globe, and we appreciate your efforts in raising awareness, disseminating accurate messages, and highlighting opportunities within food system value chains."