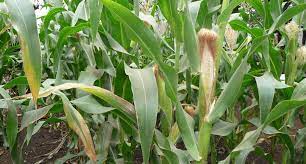 Dodoma
Minister of Agriculture Hussein Bashe has revealed plans to introduce a new irrigation law that will regulate and oversee the irrigation sector, highlighting the government's commitment to agricultural reforms through effective irrigation practices.
Currently, irrigation activities in Tanzania operate under the National Irrigation Act No. 4 of 2013, which was enacted and signed into law by the President of the United Republic of Tanzania on October 20, 2013. This law established the National Irrigation Commission.
Concluding the debate on the Budget Estimates for the Ministry of Agriculture in Parliament, Minister Bashe emphasized that the new law would establish the Irrigation Development Authority.
"As we provide resources and manpower, we must have a responsible authority to oversee these activities," stated Minister Bashe.
He noted that during the budget discussions, many Members of Parliament suggested the establishment of an irrigation fund, which is already a legal provision and has been implemented.
Regarding irrigation development, Minister Bashe highlighted the government's progress in registering all irrigation schemes nationwide and registering farmers within these schemes.
He further explained that Tanzania has a total of 44 million hectares of arable land, but only a fraction, not exceeding 15 million hectares, is currently utilized for agriculture.
Minister Bashe acknowledged the seed shortage in the country, where the demand for seeds amounts to 670,000 metric tons, while only 10% of that demand is met through domestic production.
To address this issue, the government has taken steps such as establishing irrigation infrastructure in seed farms, involving the private sector in seed production, and allocating 360,000 hectares of land for seed production.
"I want to emphasize that after Mwalimu Nyerere, the government, under the Sixth Phase Administration, has decided to invest in key agricultural areas," Minister Bashe stated.
He highlighted that while Mwalimu Nyerere left behind 17 seed farms and the same laboratories, the Sixth Phase Administration is focusing on research, opening new farms, and developing irrigation infrastructure to drive agricultural reforms.