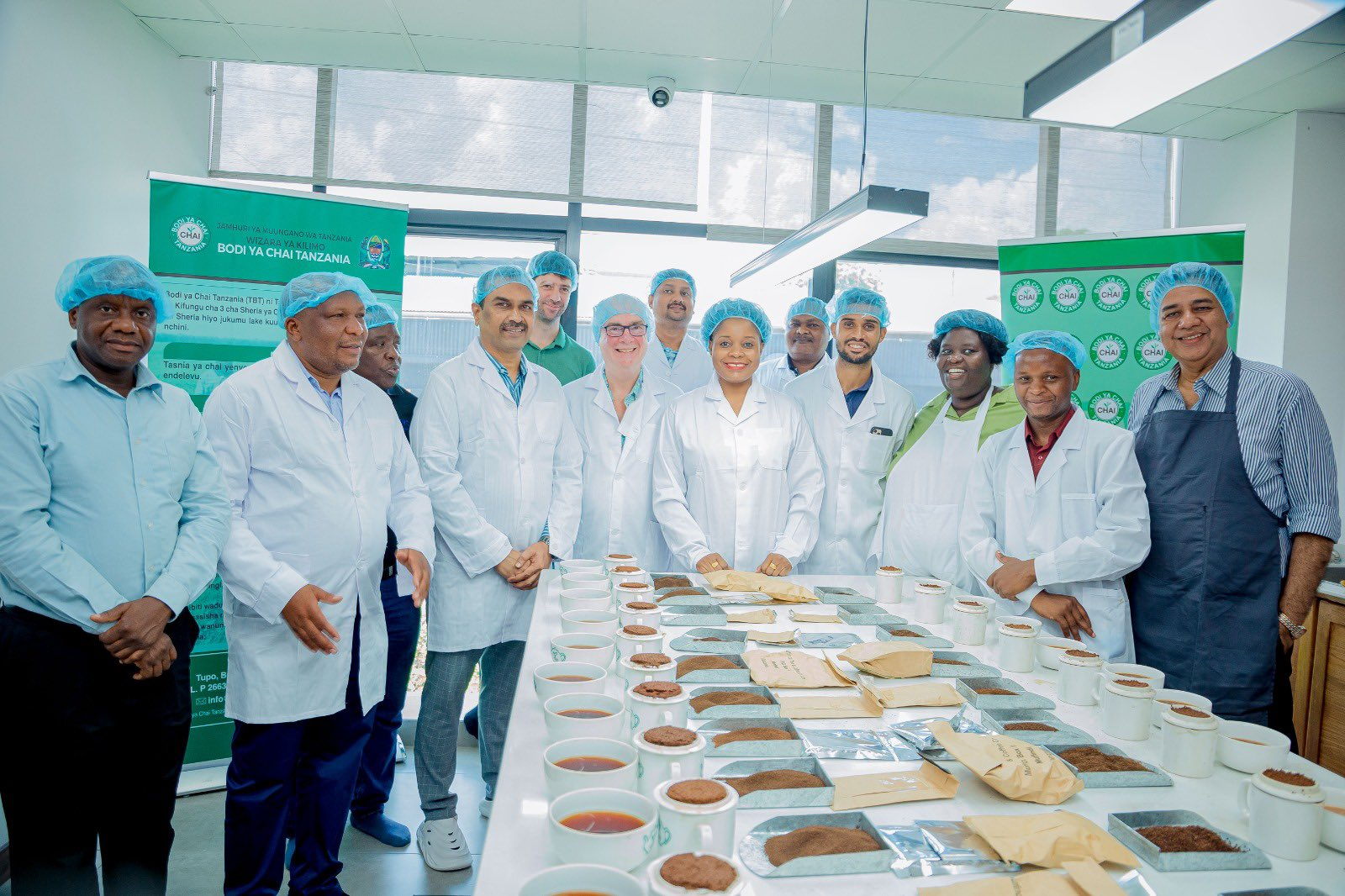 Kilimokwanza.org Reporters
In a landmark event that marks a turning point in the agricultural landscape of Tanzania, the nation is set to launch its first online tea auction on November 13, 2023. This momentous occasion, representing the culmination of a dream turned into a palpable reality, is led by the passionate and resolute Agriculture Minister, Hussein M. Bashe. His commitment and vision have been the driving forces behind this groundbreaking initiative.
Echoing the spirit of this significant venture, Minister Bashe shared his thoughts on social media, articulating the ethos of the project: "DREAM, BELIEVE, DELIVER. It was a dream, but now on November 13, we launch the first tea auction in Tanzania. It's a journey that has been very difficult, filled with fear and many doubts." These profound words not only reflect the challenging journey undertaken but also embody the collective resolve and hope that have fueled this endeavor.
Set against the backdrop of the Bravo warehouse in Mivinjeni, Dar-es-Salaam, the MNADA WA CHAI WA KWANZA WA MTANDAO is not just a commercial undertaking; it stands as a stand of resilience and a show of the potential of technological innovation in revolutionizing the agricultural sector. Minister Bashe has extended his heartfelt gratitude towards both small and large tea farmers of Tanzania, acknowledging their shared apprehensions while reinforcing the commitment to push forward. He expressed his gratitude by saying, "I thank the small and large tea farmers of Tanzania very much. Fear still exists among many, but there is no turning back. We will ensure this works and succeeds."
This innovative auction platform, featuring both Direct Market and Auction mechanisms, aims to foster transparency and ensure fair pricing, thus protecting the interests of the hardworking farmers. The Minister expressed appreciation for the collaborative efforts of key stakeholders, including TMX, WRB, Bravo, and the Tanzania Tea Association, whose contributions have been vital in turning this dream into a reality.
A special acknowledgement is reserved for President Samia Suluhu Hassan, whose trust and exemplary leadership have been crucial in navigating this journey, a journey that many initially doubted. Minister Bashe gratefully notes, "I am very grateful to President Samia Suluhu Hassan for trusting us to start this journey that many did not believe in. Her faith and leadership have enabled us to reach this stage of liberation for the tea crop."
With an ambitious goal set for the following June, all Tanzanian tea is expected to go through this auction system. This strategy aligns with the government's firm stance against the importation of tea for domestic consumption, thereby safeguarding and uplifting the local market. This two-year journey, marked by gratitude, challenges, and collaboration, symbolizes a collective struggle and a shared vision for a brighter future for the Tanzanian tea sector.
Minister Hussein M. Bashe. Emphasizing the collective effort, he states, "We will continue to fight, we will face all challenges together." This initiative is a powerful demonstration of the strength found in dreaming, believing, and delivering, heralding a new and promising chapter in Tanzania's agricultural history.