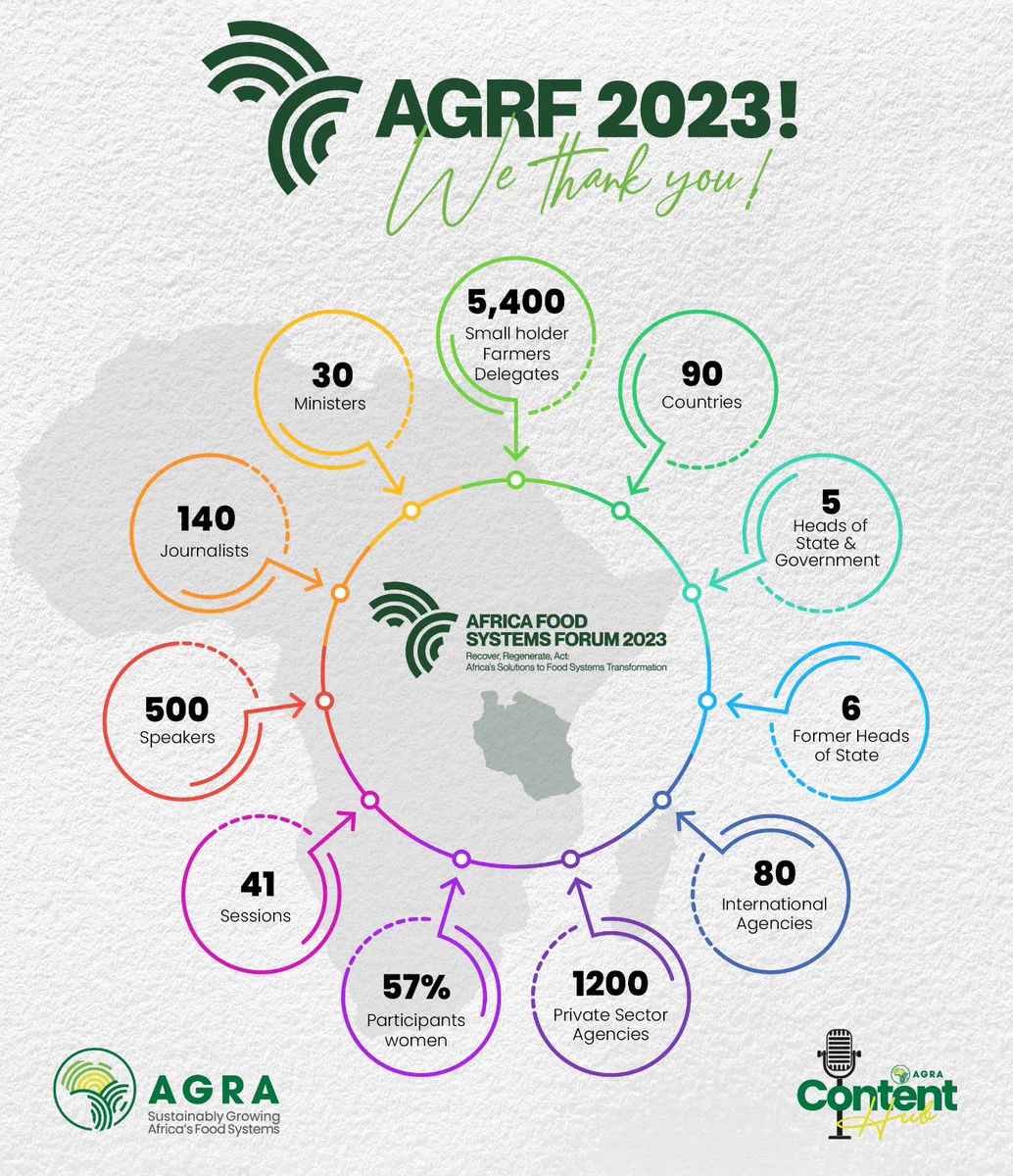 Tanzania's agricultural sector has seen significant transformation, with fertilizer playing a central role. This was the key message conveyed by the President of the United Republic of Tanzania, H.E. Dr. Samia Suluhu Hassan, during a special youth debate held on September 7th, 2023, at the Julius Nyerere International Conference Center, Selous Hall, at AGRF summit.
She highlighted that the increasing usage of fertilizer in farming activities signifies that agriculture is becoming more profitable for farmers. Furthermore, the rise in agricultural production in various projects managed by the youth under the "Building a Better Tomorrow" (BBT) initiative supervised by the Ministry of Agriculture is a testament to the effective use of fertilizers.
Addressing African youth on this occasion, President Hassan emphasized the relentless efforts by various governments to ensure that the youth participate in productive activities, thereby reducing the employment challenges they face. Another indicator of agriculture's growing significance, she noted, is the increasing contribution of the sector to the country's economy, the volume of produce being sold in the markets, and the reduction in food prices for consumers.
This discussion was part of a series of debates taking place from August 5th to 8th, 2023, during the International Forum on African Food Systems, attended by over 4,000 participants from various African countries.
Echoing similar sentiments, the President of Kenya, H.E. Dr. William Ruto, stated that in addition to investing in modern agricultural technologies, the right use of fertilizers and seeds is instrumental in boosting income and revolutionizing agriculture across Africa. He elaborated on Kenya's initiatives to support farmers in increasing food production by facilitating affordable access to fertilizers and seeds.
Kenya has made strides in 2023 by registering 5,000 farmers and distributing fertilizers using electronic networks, thus eliminating middlemen who often inflate fertilizer costs for farmers. Due to these measures, the cost of fertilizer in Kenya has decreased from $50 to $20 per ton. Furthermore, in partnership with YARA, a leading fertilizer company, Kenya has increased its fertilizer distribution in the past season, expecting to harvest between 44 to 61 million bags of maize, attributing this anticipated yield to the use of quality seeds and ensured fertilizer accessibility.
The conference was graced by several dignitaries, including the Vice President of the United Republic of Tanzania, H.E. Dr. Philip Isdory Mpango, various Ministers, Deputy Ministers, Permanent Secretaries, heads of various government and private institutions, regional commissioners, and numerous stakeholders in the agricultural sector from both within and outside the country.
The consensus from the meeting was clear: embracing modern agricultural practices and ensuring appropriate fertilizer usage will be pivotal in advancing Africa's agricultural horizon, promising a food-secure and prosperous future for the continent.