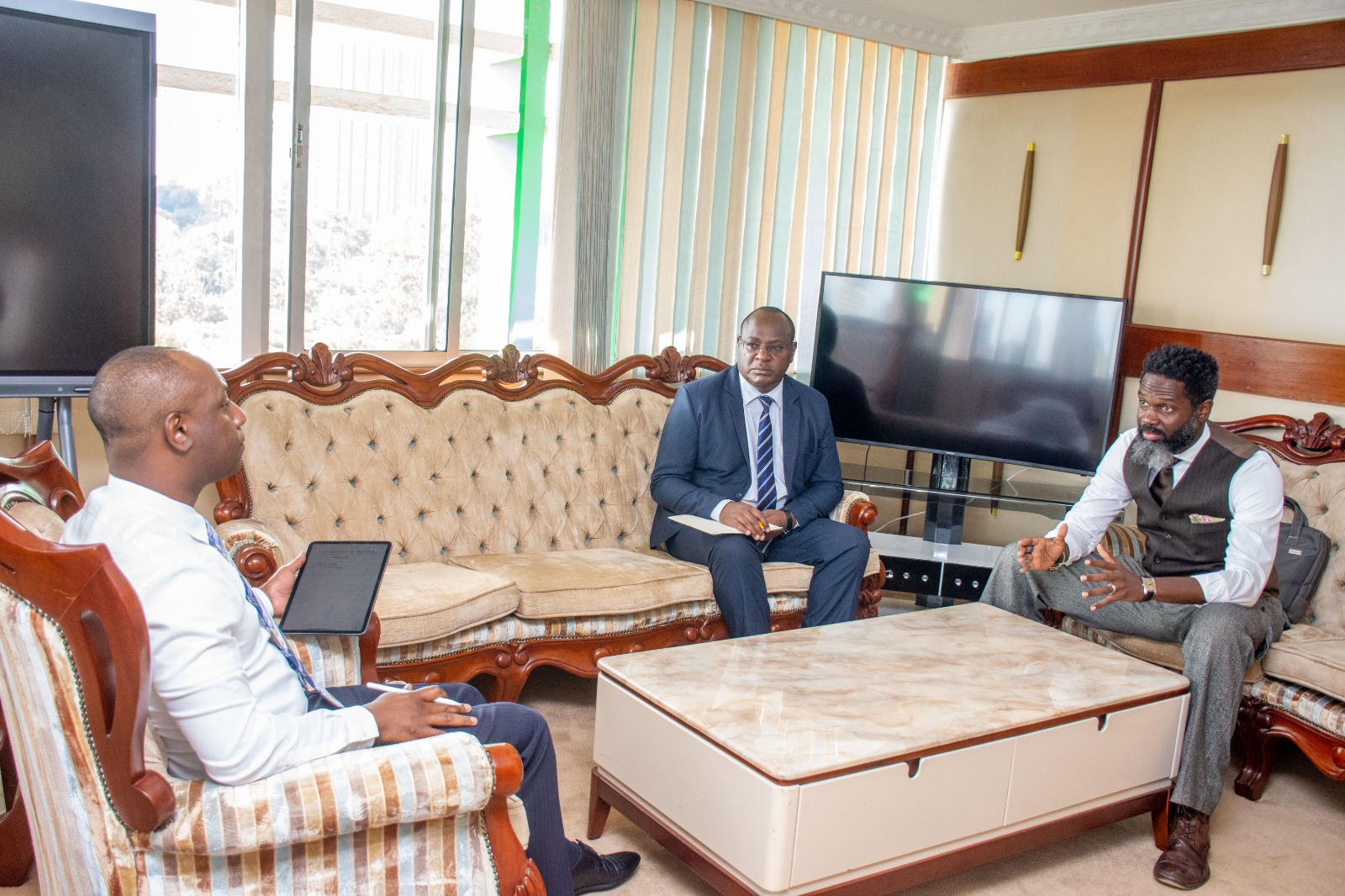 In an effort to bolster Kenya's agricultural sector and promote economic growth, Jonathan Mueke, Principal Secretary of State Department of Livestock Development in Kenya recently welcomed a delegation from the United States Department of Agriculture (USDA) to Kilimo House. This meeting, hosted in collaboration with the US Embassy in Kenya, aimed to explore potential partnerships and opportunities for mutual benefit between the two nations.
Kenya has long been known for its rich agricultural potential, and Mueke, a staunch advocate for economic development, reiterated the country's commitment to being open for business. He stressed the importance of forming strategic alliances that would not only benefit Kenyan citizens but also contribute to the nation's economic prosperity.
The meeting, held at Kilimo House, was attended by key representatives from the USDA. The agenda revolved around two crucial aspects of Kenya's agricultural development: livestock breeds and animal feed production.
Livestock Breeds: The discussion regarding livestock breeds centered on Kenya's ambition to acquire high-quality breeds from the United States. This move aims to improve the overall quality and productivity of Kenya's livestock, which is a significant source of livelihood for many Kenyan farmers. The delegation from the USDA expressed their willingness to collaborate on breeding programs and provide technical expertise to ensure the successful introduction of superior livestock genetics in Kenya.
Investment in Animal Feed Production: Another pivotal topic of conversation was attracting American investors to the Kenyan animal feed production sector. Animal feed is a critical component of livestock farming, and ensuring a stable and high-quality supply is essential for the industry's growth. Mueke and the USDA delegates explored the potential for American investors to engage in this sector, which would not only boost the Kenyan economy but also help meet the increasing demand for livestock feed in the country.
The meeting concluded on a positive note, with both parties expressing optimism about the potential for future collaboration. Strengthening agricultural ties between Kenya and the United States has the potential to significantly impact the livelihoods of Kenyan farmers and contribute to the nation's economic growth.