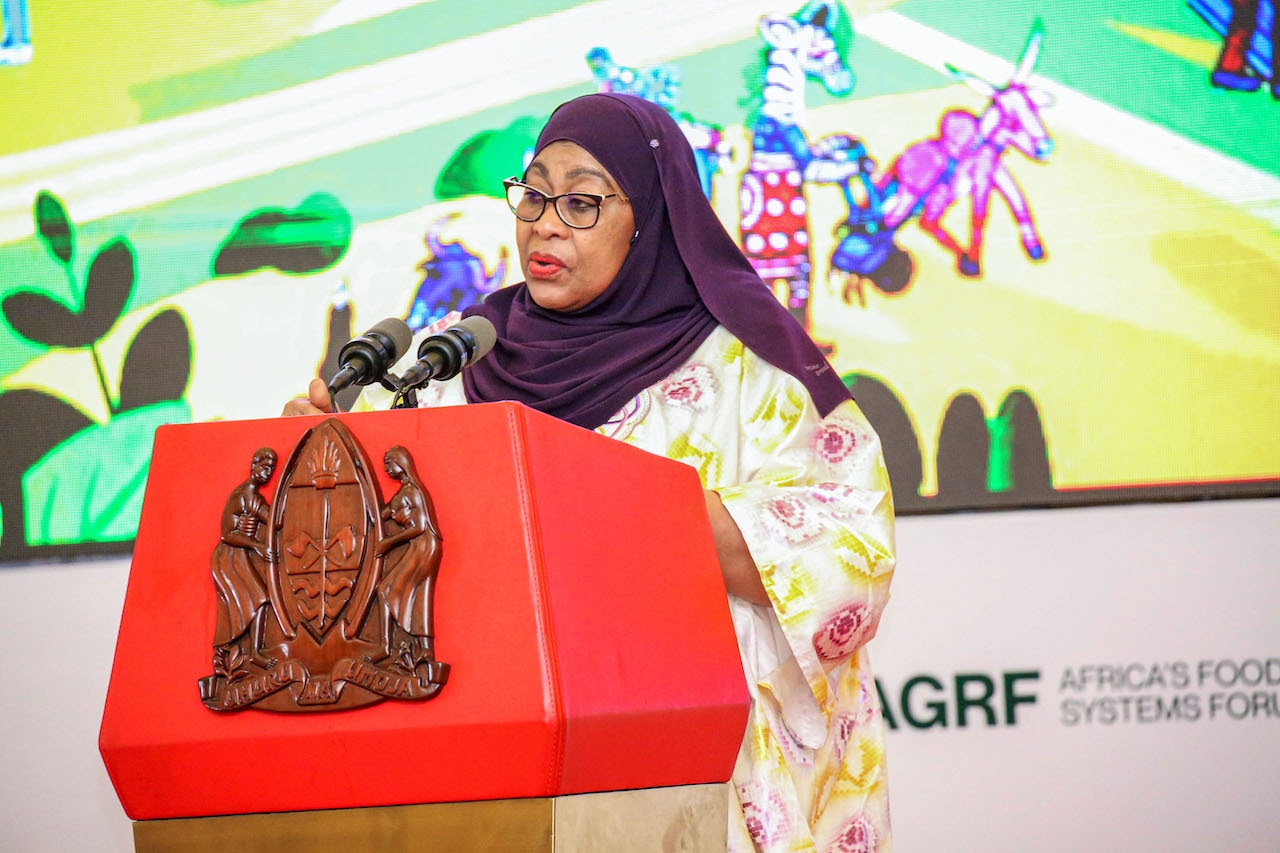 MBEYA, Tanzania – In a grand finale, President Samia Suluhu Hassan brought the curtains down on the National Farmers, Herders, and Fishermen Exhibition, popularly known as "Nanenane," which had taken center stage in the vibrant city of Mbeya.
The highly anticipated eight-day event, which kicked off on August 1, 2023, reached its zenith on August 8, 2023, culminating at the sprawling John Mwakangale grounds, where participants and visitors alike were treated to a showcase of agricultural prowess and rural innovation.
Themed "Youth and Women: Cornerstones of Sustainable Food Systems," the celebration not only shone a spotlight on the contributions of Tanzania's young population and women in shaping the nation's food security landscape but also provided a platform for sharing insights and practices that drive agricultural sustainability.
President Samia Suluhu Hassan presided over the event's closing ceremony, where her address resonated with the gathering of farmers, herders, fishermen, and dignitaries. Encouraging farmers to embrace the technological advancements on display, she stressed the significance of adopting modern farming techniques to enhance productivity while ensuring environmental conservation.
"Let these exhibitions be a source of inspiration and knowledge for all of us. Our farmers, herders, and fishermen are the lifeblood of our nation. By harnessing innovation and sustainable practices, we can elevate our agricultural sector to new heights," President Samia remarked passionately.
A focal point of her address was a call to action for farmers to establish robust food reserves that can sustain their communities throughout the year. President Samia underscored the importance of aligning food production and storage with Tanzania's diverse climatic conditions, ensuring resilience in the face of changing weather patterns.
The Nanenane Exhibition not only provided a platform for showcasing livestock, crops, and fishing technologies but also served as a meeting ground for farmers and stakeholders to exchange ideas, discuss challenges, and forge partnerships. The event's bustling marketplace featured an array of local products, from fresh produce to handcrafted goods, offering a glimpse into the rich tapestry of Tanzania's rural heritage.