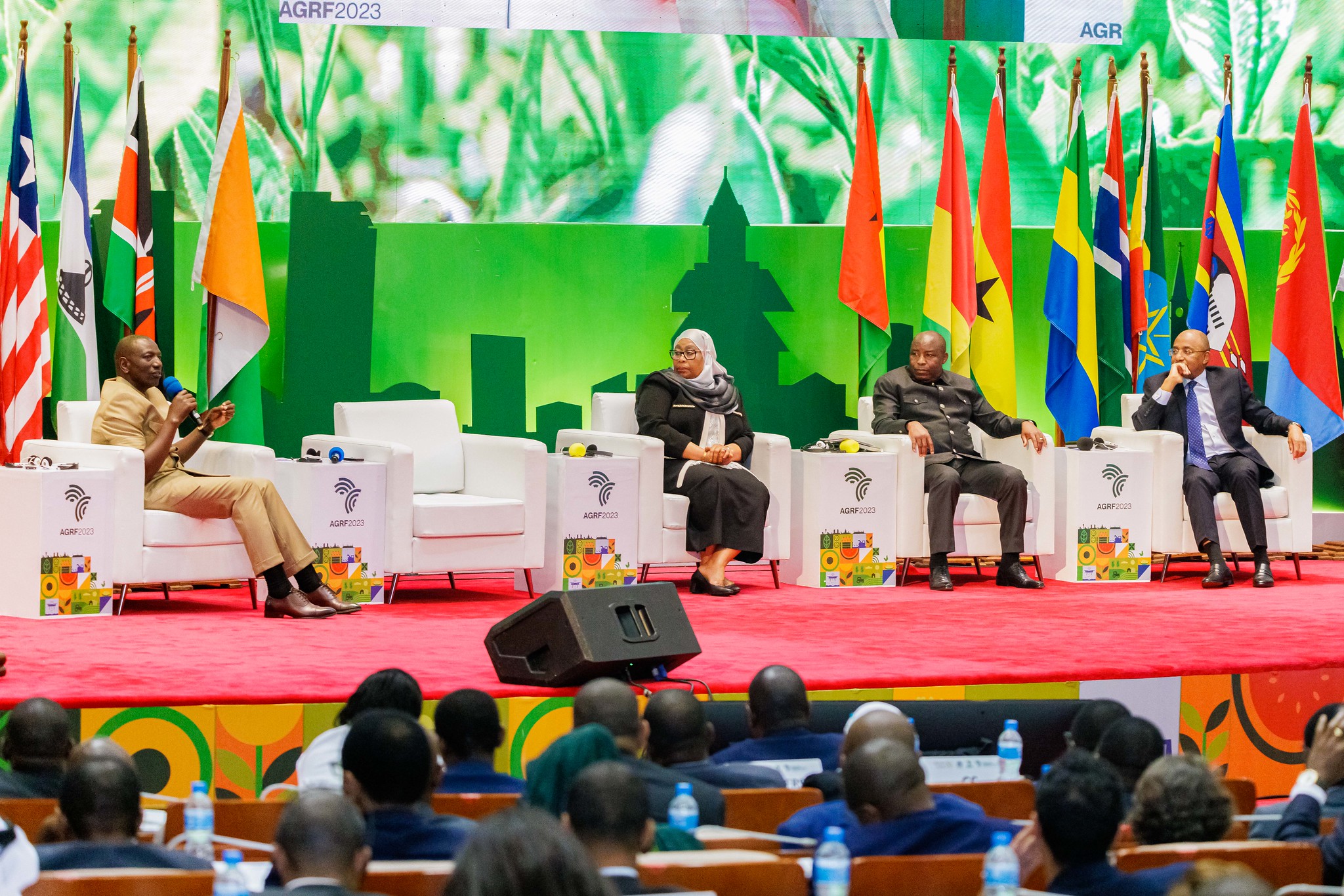 Tanzania: "Africa has the potential to feed the world" – H.E Samia Suluhu Hassan
On September 8, 2023, African leaders gathered in Dar es Salaam Tanzania for the Presidential Summit as part of the Africa Food Systems Forum 2023.
The Forum which concludes this afternoon has drawn over 5000 delegates from across the globe to explore the policy, breakthroughs and innovations that will expedite the transformation of Africa's food systems.
During the summit, Heads of State from Tanzania, Kenya, Burundi, Senegal and Zanzibar discussed various measures that their respective countries are implementing to transform their food systems with the objective of addressing food insecurity and bolstering resilience In her opening speech Dr. Samia Suluhu Hassan, the president of the United Republic of Tanzania reiterated her country's commitment to revolutionalise its agriculture sector and emerge as a leading food producer in Africa. "I believe that Africa can feed the world and my government has scaled up the budget for agriculture nearly four folds, over the last two years, from US$120 million in 2021/2022 to about US 400 million in 2023/24 in a bid to catalyze agriculture and food system transformation in Tanzania," she said.
President Hassan urged African leaders to align with the Malabo Declaration which mandates African nations to allocate a minimum of 10 per cent of their budgets to agriculture, aiming for at least six per cent per annual growth rate.
Speaking at the event, H.E. Hailemariam Dessalegn, former Ethiopia Prime Minister and AGRF Partners Group Chair highlighted the pressing issues facing Africa's Food Systems including the ongoing Russia-Ukraine crisis, the adverse effects of the COVID-19 pandemic, increasing droughts and floods, supply chain disruptions, conflict, and other pressing issues. "We are in the process of recovery from three major shocks and the need for transformative action has never been more urgent.
The Africa Food Systems Forum 2023 is a defining moment in highlighting and unlocking the continent's political, policy and financial commitments and innovations towards achieving productive, nutritious, inclusive, resilient, and sustainable food systems in Africa," he said.
The session featured other notable attendees including H.E. Lionel Zinsou, Former Prime Minister, of the Republic of Benin; H.E. Dr Jakaya Kikwete, Former President of the United Republic of Tanzania, H.E. Jonathan Goodluck, Former President, Nigeria and H.E. Mohamed Beavogui, Former Prime Minister of Guinea.