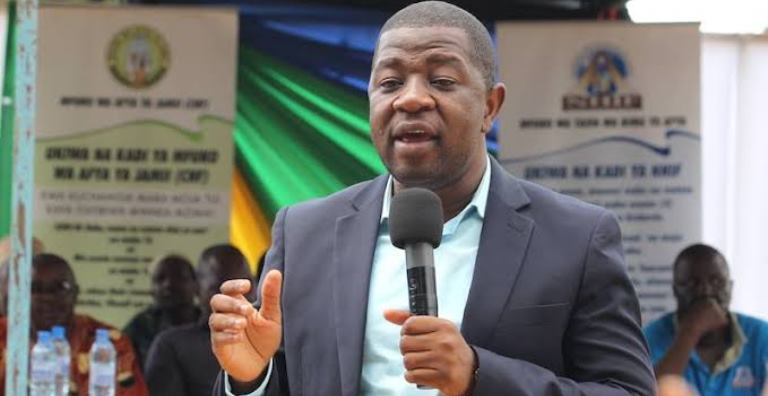 In a resounding call for unity and progress, Minister for Livestock and Fisheries Abdallah Ulega, has extended a fervent invitation to industry players, urging them to actively engage in Africa's Food Systems Forum scheduled for this September in the vibrant city of Dar es Salaam.
The event has garnered significant attention as Minister Ulega orchestrates a dynamic campaign to rally support and participation. Having already engaged with over 300 stakeholders representing the Livestock and Fishery sectors, Minister Ulega underscores the vital importance of the impending forum. Anticipated to converge around 3,000 stakeholders, each representing diverse food systems and value chains, the forum stands as an unprecedented platform.
Minister Ulega's passionate advocacy highlights the extraordinary nature of this gathering. "This forum isn't merely an event; it's a unique juncture for innovation, collaboration, and transformation," he asserted. The call to action resonates far beyond conventional boundaries, presenting an exceptional opportunity for stakeholders across these vital sectors.
Providing an exclusive glimpse into the meticulous groundwork, Minister Ulega reveals the comprehensive preparations that underpin the seamless registration process for summit participants. A primary objective of the forum lies in propelling existing sectoral prospects to new heights. To facilitate registration, interested stakeholders are encouraged to visit the ministry's official website, offering streamlined access to registration details via the dedicated AGRF website (www.agrf-inperson.com). This collaborative platform, overseen by ministry experts and the AGRF national preparation committee, promises a seamless and efficient registration experience.
One of the core tenets of AGRF 2023 is its resolute commitment to empowering the youth and women within these sectors. This imperative aligns seamlessly with the visionary leadership of President Dr. Samia Suluhu Hassan, a pioneer in advancing food security and sustainable agriculture. The Africa Food Systems Summit stands in the spotlight, poised to serve as a dynamic conduit for the nation to share its exemplary practices, engendering novel alliances and synergies.
A notable facet of Minister Ulega's discourse is his accolade for President Samia's unwavering dedication to the 'Building Better Tomorrow (BBT)' program. Designed to enrich the lives of 738 young individuals within the Livestock and Fishery sectors during its inaugural phase, this program encapsulates comprehensive training, skills enhancement, financial support, and market exposure. The initiative is set to benefit 238 aspiring entrepreneurs from the livestock sector and 500 from the fishery.
A remarkable growth trajectory shines through in Tanzania's meat and fish fillets exports. The sector's transformative journey is evident as exports surged from 1,774.20 tons in 2020/21 to an impressive 12,243.79 tonnes, amassing a value of 51,894,622.44 US dollars in 2022/23.
Central to this monumental summit is Tanzania's role as the distinguished host of the AGRF Summit, orchestrated by the AGRA. Representing a historic milestone in Africa's journey towards a revolutionary food system, the summit is poised to unite over 3,000 delegates. Leaders, visionary thinkers, stakeholders integral to food systems and value chains, and those dedicated to actualising African food agriculture will converge for this monumental event.