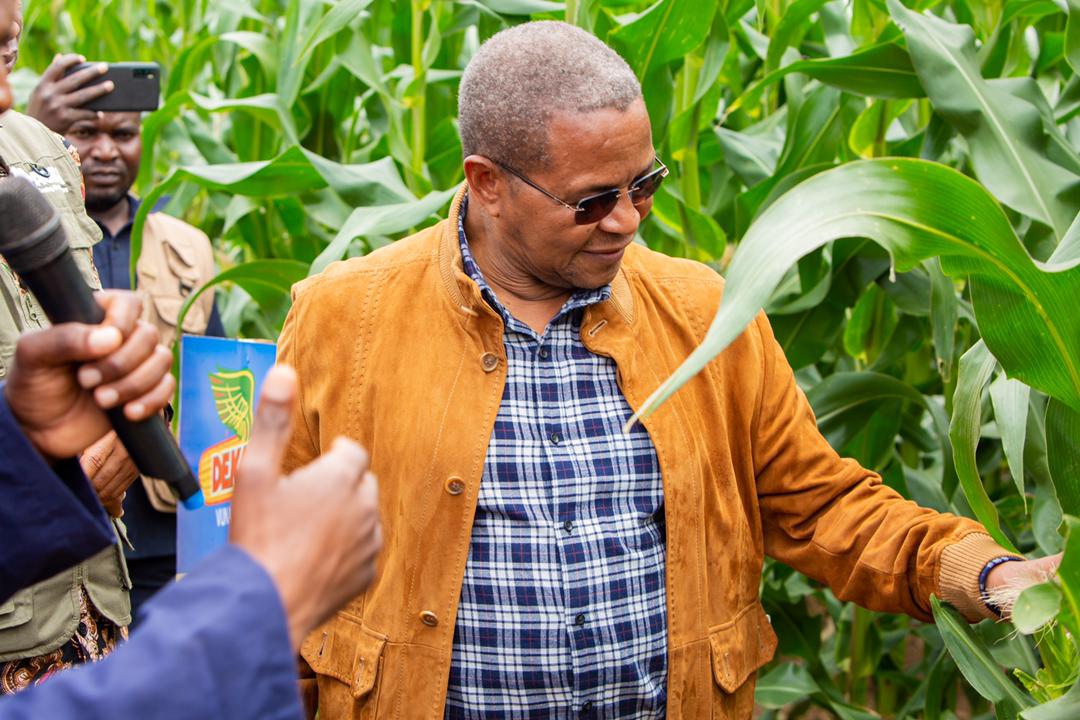 Accra, Ghana – In a powerful address at the African Leadership Forum, His Excellency Jakaya Kikwete, the fourth President of Tanzania and a board member of the Alliance for a Green Revolution in Africa (AGRA), emphasized the urgent need for agricultural transformation across the continent. The forum, gathering leaders and delegates, highlighted the immense potential of Africa's agricultural sector in driving economic growth and intra-African trade.
Africa, with its abundant arable land and plentiful water resources for irrigation, possesses a remarkable capacity to significantly contribute to the growth and development of the continent. More than half of the world's agricultural land is found in Africa, coupled with ample water resources that can support irrigation projects. Despite these favorable conditions, Africa currently accounts for a mere 4% of global agricultural production, indicating the untapped potential within the sector.
President Kikwete stressed that agriculture, employing a significant portion of the African population, holds the key to unlocking economic prosperity. During his address at the African Leadership Forum held in Accra, Ghana, he underscored the pivotal role of the agricultural value chain in propelling intra-African trade and creating opportunities for sustainable development.
"It is astonishing that the agricultural sector, which is the largest employer, has yet to reach its full potential. Therefore, it is imperative to explore avenues for unleashing its power. African countries must prioritize poverty eradication, food security, and the elimination of hunger, presenting a tremendous opportunity for enhanced intra-African trade cooperation," highlighted President Kikwete.
The African Leadership Institute, in collaboration with the Secretariat of the African Continental Free Trade Area (AfCFTA), organized the Seventh African Leadership Forum, focusing on the theme "Promoting Intra-African Trade to Unlock Agricultural Potential in Africa." President Kikwete, as a board member of AGRA, expressed his commitment to driving the continent's agricultural transformation and fostering self-sufficiency.
Acknowledging the progress made by African governments and stakeholders in advancing agricultural practices, President Kikwete stressed the need to address challenges hindering the sector's full productivity. He expressed concern over Africa's heavy reliance on foreign currency for food imports and the export of raw agricultural materials without value addition, resulting in the importation of processed goods.
The secretary-General of the AfCFTA, Wamkele Mene, echoed President Kikwete's sentiments, emphasizing the importance of reducing Africa's dependence on food imports and bolstering the continent's self-reliance. He highlighted that Africa's food imports reached a staggering $80 billion between 2015 and 2017, emphasizing the urgency of agricultural transformation to foster economic autonomy.
The African Leadership Forum serves as a vital platform for high-level discussions, fostering collaborations among leaders and stakeholders to drive Africa's development agenda forward. With the call for agricultural transformation gaining momentum, the continent is poised to harness its vast agricultural potential, enhance food security, and propel intra-African trade, ultimately paving the way for sustainable economic growth and prosperity.