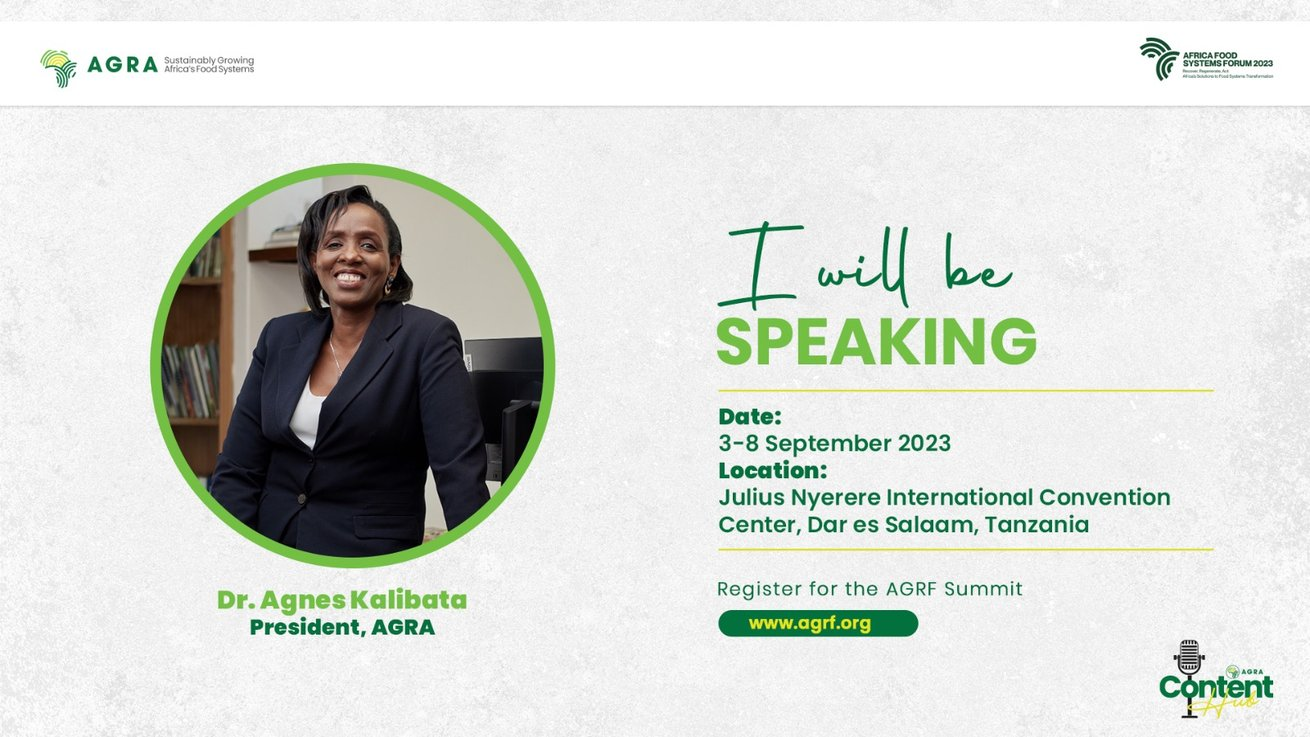 Anthony Muchoki
Dar es Salaam, Tanzania, September 3, 2023 —
The much-anticipated field visits commence today as the Africa's Food Systems Forum 2023 Summit (AGRF 2023) unfolds from Monday at the Julius Nyerere International Convention Centre in Dar es Salaam.
In the face of global challenges ranging from climate change to geopolitical crises, these field visits aim to provide international delegates and local stakeholders with a firsthand look at Tanzania's transformative agricultural and food systems.
The summit, running from September 4th to 8th, operates under the overarching theme "Recover, Regenerate, Act: Africa's Solutions to Food Systems Transformation." It gathers some of Africa's most influential thinkers, policymakers, and innovators, aiming to convert political, policy, and financial commitments into actionable strategies. The field visits act as a tactile extension of this mission.
Experiencing Tanzanian Innovation Up Close
The field visits will expose participants to a broad spectrum of Tanzanian food systems, ranging from blue economy projects to cash and staple crop production. These visits will offer invaluable insights into real-life initiatives, potentially catalyzing the development of new partnerships and ventures.
Focus on Sustainable Models
A particular focus will be on AGRA's projects in the Southern Highlands, particularly the Iringa region, showcasing the transformative impact on smallholder farming households. The initiatives have led to the emergence of sustainable business sub-consortia, provided access to reliable markets, and encouraged the adoption of yield-enhancing technologies. "AGRA's work is a real-life exemplification of what we aim to discuss and achieve through AGRF 2023," said a summit spokesperson.
Women and Youth in Agriculture
The field visits will also spotlight projects that target women and youth, two demographics considered crucial for the future of agriculture on the continent. Initiatives integrating innovative technologies and practices to improve productivity and market access will be highlighted.
The Tanzanian Agri Summit Pre-Tour highlights several innovative agribusiness projects that are contributing to the advancement of Tanzania's agricultural sector. These projects are aimed at improving various aspects of agriculture, from meat production and fish farming to poultry and sugar production, as well as research and sustainable farming practices. Here are the key highlights from the tour:
Meat Production and Processing in Kibaha (TANCHOICE):
In Dar es Salaam, the tour begins with a visit to TANCHOICE, Tanzania's largest meat processing plant. The facility is known for its advanced slaughtering procedures and is actively seeking investors for animal supply and market expansion, which could potentially enhance the meat industry in the country.
Fish Farming Tech in Bagamoyo (TANLAPIA):
In Bagamoyo, participants explore TANLAPIA, a fish farming enterprise that employs an innovative In-Pond Raceways System. This technology mimics natural river environments to produce healthy and delicious fish. The scalability potential of this system could lead to improvements in fish farming practices.
Pioneering Poultry in Bagamoyo (IRVINE'S):
The tour includes a visit to IRVINE'S, a leading poultry production company. The company's integrated approach to breeder farms and hatcheries showcases a successful poultry farming business model that could be replicated elsewhere.
Bridging the Sugar Gap (Bagamoyo Sugar Limited):
With its extensive farmland, Bagamoyo Sugar Limited aims to address the industrial sugar gap in Tanzania. The company's production targets suggest a significant increase in sugar output, which could contribute to meeting domestic demand.
Research and Sustainable Farming (IITA Mikocheni):
The International Institute of Tropical Agriculture (IITA) in Mikocheni focuses on research activities to achieve sustainable intensification of mixed maize-legume-livestock farming systems. This research could lead to improved farming practices and increased agricultural productivity.
Wheat Flour and Malnutrition (Azam Wheat Flour):
Delegates learn about Azam Wheat Flour's food fortification initiatives, which address malnutrition within the East African Community (EAC) and the Southern African Development Community (SADC). This initiative highlights the company's commitment to promoting food security and nutrition.
Zanzibar Innovations:
In Zanzibar, the tour showcases innovative projects like the Malindi Fish Market, supported by JICA. This project modernizes artisanal fisheries while creating employment opportunities for youth and women in the region.
Spice Tourism in Zanzibar:
The government's Spice Farm in Zanzibar is highlighted as a significant tourist destination. The emphasis on investment and modernization in the spice tourism sector underscores the potential economic benefits of enhancing this industry.
The pre-summit tour offers delegates firsthand exposure to these promising agribusiness projects and initiatives, setting the stage for the upcoming Tanzanian Agri Summit. These projects demonstrate the country's commitment to advancing its agricultural sector through innovation, sustainability, and economic growth.