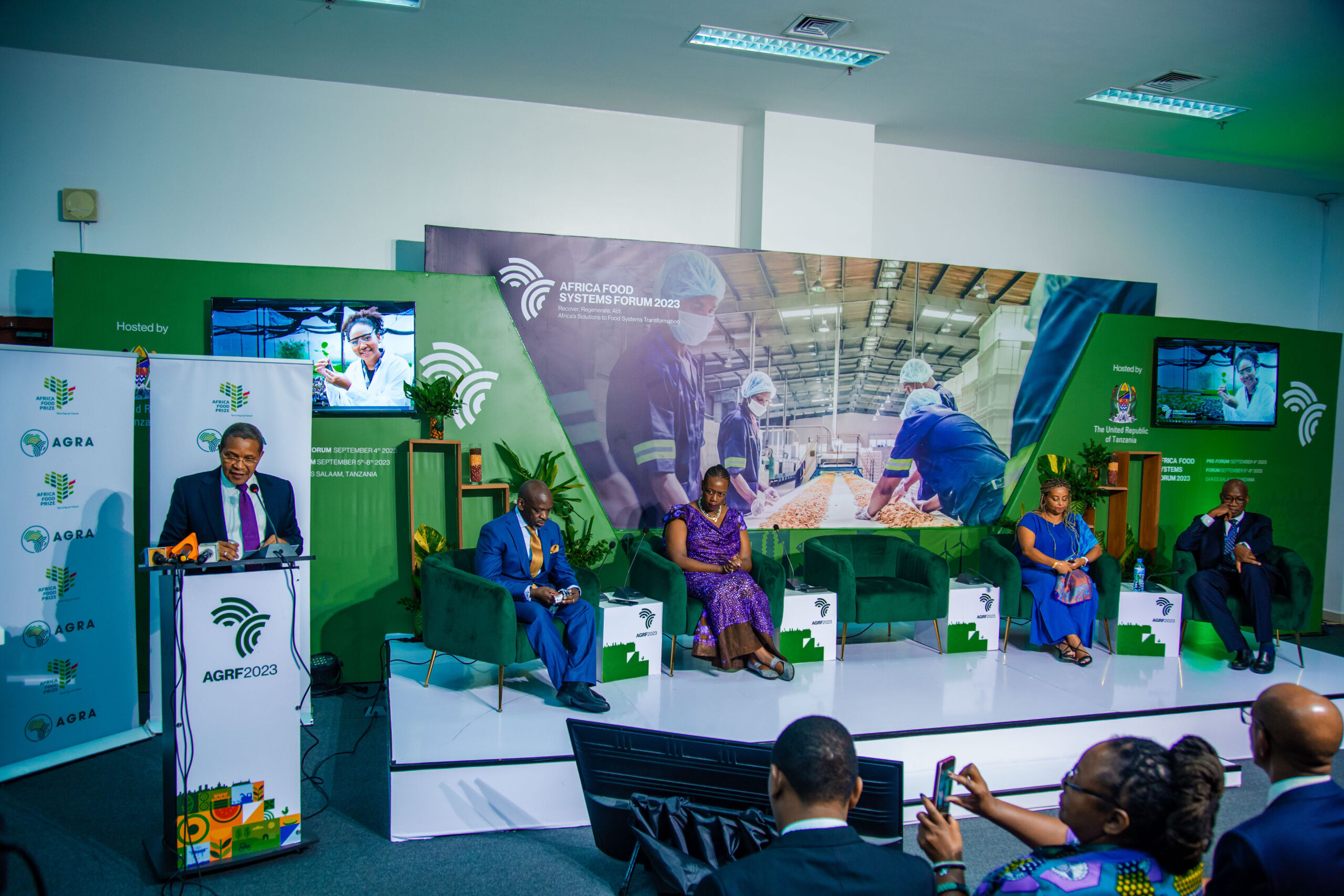 *37 million farmers benefit from PABRA's unparalleled bean research; Award spotlights innovations championing Africa's food security.
Dar es Salaam, 7th September 2023: Amidst the scenic backdrop of AGRF2023 held in Tanzania, the 4th Tanzanian President and Africa Food Prize Chairperson, Dr. Jakaya Kikwete, unveiled PABRA as the victorious recipient of the coveted Africa Food Prize for 2023. Outpacing a competitive cohort of 496 nominees across 47 African nations, PABRA's achievements encapsulate agricultural resilience and revolution in the continent.
Their groundbreaking endeavors in bean research have resulted in the development of various bean varieties that amplify farm productivity, boosting profits while catering to the growing consumer palate. Beans, a pivotal source of plant-based proteins and vital micronutrients, have been the centerpiece of PABRA's research. Their relentless zeal for breeding new and improved varieties has touched lives across the continent, mitigating challenges of food insecurity and malnutrition.
To quantify the impact, over 650 PABRA bean varieties, teeming with beneficial characteristics, have been introduced. These are cultivated by an impressive roster of 37 million smallholder farmers across Africa, making a dietary difference to over 300 million Africans. Especially notable is the role these beans play in women empowerment – not only as a dietary staple but as a source of income for numerous families.
Echoing the sentiments of admiration and pride, Dr. Jakaya Kikwete remarked, "PABRA's unwavering dedication to bean research and their stellar contributions to combating malnutrition through innovative bean varieties and technologies is truly applaudable. Their vision is synchronous with the aspirations of the Africa Food Prize. It's an honor to crown them the 2023 laureates."
The annual US $100,000 Africa Food Prize, more than just a monetary accolade, celebrates the African spirit of agricultural innovation, focusing on transformative initiatives that hold the promise of reshaping the continent's food landscape, ushering in an epoch of food security and robust economic prospects.
Accepting the recognition, Mr. Jean Claude Rubyogo, PABRA Director, conveyed, "This award stands as a tribute to the perseverance of the entire PABRA community, from our National Research partners, governments, donors, to the very farmers we are committed to serving. This win resonates especially with women in agriculture, acknowledging their unparalleled role in sustainable food systems."
Last year, the winner was Dr. Eric Yirenkyi Danquah, a renowned Ghanaian plant geneticist, and in 2021, it was won by the International Crops Research Institute for the Semi-Arid Tropics (ICRISAT).