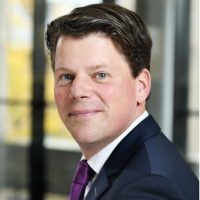 Kilimokwanza.org correspondent
IDH, a prominent sustainable trade initiative, is gearing up to play a significant role in the upcoming Africa Food Systems Forum 2023 Summit (AGRF Summit) in Dar es Salaam, Tanzania, from September 5 to 8, 2023. The CEO of IDH, Daan Wensing, will take center stage as a distinguished panelist during the AGRF Summit's Closing Ceremony. His focus will be on energizing the collective commitment of both private and public sectors to fortify the inclusivity and resilience of African food systems.
Daan Wensing expressed his enthusiasm, stating, "We are eagerly anticipating our involvement in the AGRF Summit, as it allows us to contribute to the vital discourse surrounding the transformation of Africa's food systems. Through collaborative efforts, we firmly believe that the private and public sectors can make significant strides in ensuring equitable access to safe, nourishing, and reasonably priced sustenance."
Beyond participating in the Closing Ceremony's panel discussions, IDH will proudly showcase its pioneering FarmFit Insights Hub during the AGRF Summit. This hub serves as a user-friendly toolkit designed to empower investors, companies, and support organizations to make well-informed decisions backed by data. The ultimate goal is to enhance the impact of their engagement with smallholder farmers in a highly effective manner.
According to Wensing, "The FarmFit Insights Hub stands as an invaluable asset for those who aspire to make a positive impact on the lives of smallholder farmers. Our dedication to utilizing data and insights to drive positive transformations in Africa's food systems remains unwavering."
Additionally, IDH will spotlight some of its most impactful collaborations at the AGRF Summit. These collaborative endeavors are instrumental in driving the commercialization and advancement of inclusive grain supply chains, bolstering local sourcing, facilitating domestic and regional trade, amplifying income and job creation, and scaling business operations for Small and Medium-sized Enterprises (SMEs) and Smallholder Farmers (SHFs) in both Ghana and Tanzania.
Wensing emphasized, "We take immense pride in our transformative work to reshape Africa's food systems. The AGRF Summit provides an ideal platform to share our achievements and gain insights from fellow participants."