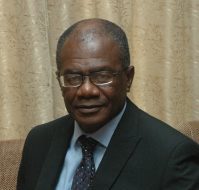 The Nigerian Institute for Oil Palm Research (NIFOR), the Institute of Agricultural Research and Training (IAR&T, and OCP Africa have introduced a specialized fertilizer blend to boost palm oil production in Nigeria. The introduction occurred on Tuesday during a one-day farmers' field day held at NIFOR's headquarters in Benin.
The Executive Director of NIFOR, Celestine Ikuenobe, and other development partners unveiled the special fertilizer blend at the event, which aimed to validate its effectiveness for oil palm production. The fertilizer blend was developed under the soil survey and soil fertility mapping project for oil palm special fertilizer, led by IAR&T and NIFOR.
Ikuenobe explained that the development of the special fertilizer began in 2019 with the formulation of proposals and the actual research commenced in 2020. In 2021, the first trials were conducted across approximately 1,500 oil palm farms in 15 states of southern Nigeria. Due to budget constraints, 33 farms were selected for the subsequent trials.
The research conducted by NIFOR and IAR&T was initiated in response to farmers' complaints about low yields from their oil palm farms. It was discovered that additional nutrients were required to improve soil conditions, leading to the formulation of a specialized fertilizer blend. The research findings were handed over to OCP Africa for blending.
Ikuenobe urged farmers to refrain from purchasing various seedlings as a means to avoid low yields, emphasizing the importance of utilizing the specialized fertilizer blend.
Dr. Vincent Aduramigba-Modupe, the project coordinator and a soil scientist from the Institute of Agricultural Research and Training (IAR&T), explained that OCP Africa funded the collaborative research. The goal was to create a fertilizer specifically formulated for optimal oil palm production. Three different blends of the special fertilizer formula were developed for the South West, South-South, and National regions.
Aduramigba-Modupe highlighted that the validation process was in its second year, and the field day aimed to assess the oil palm's response to the specialized fertilizer blend. Farmers provided positive feedback on the effectiveness of the fertilizer, and it is expected to be available in the market for purchase by the end of the year.
OCP Africa, a fertilizer blending company, sponsored the research and development of the special fertilizer. Mr. Odunayo Orowumi, the company's representative and Project Agronomist for oil palm, expressed OCP Africa's commitment to witnessing the positive impact of the specialized fertilizer on oil palm production.
The event was attended by Mr. Francis Adole, a Director representing the Federal Ministry of Agriculture and Rural Development, as well as representatives from the Fertilizers Producers and Suppliers Association of Nigeria (FEPSAN) and the Oil Palm Growers Association of Nigeria (OPGAN).
Introducing this specialized fertilizer blend for palm oil production marks a significant milestone in Nigeria's agricultural sector. With the collaboration between NIFOR, IAR&T, and OCP Africa, farmers can look forward to enhanced oil palm yields, contributing to the growth of the nation's palm oil industry and economic development.