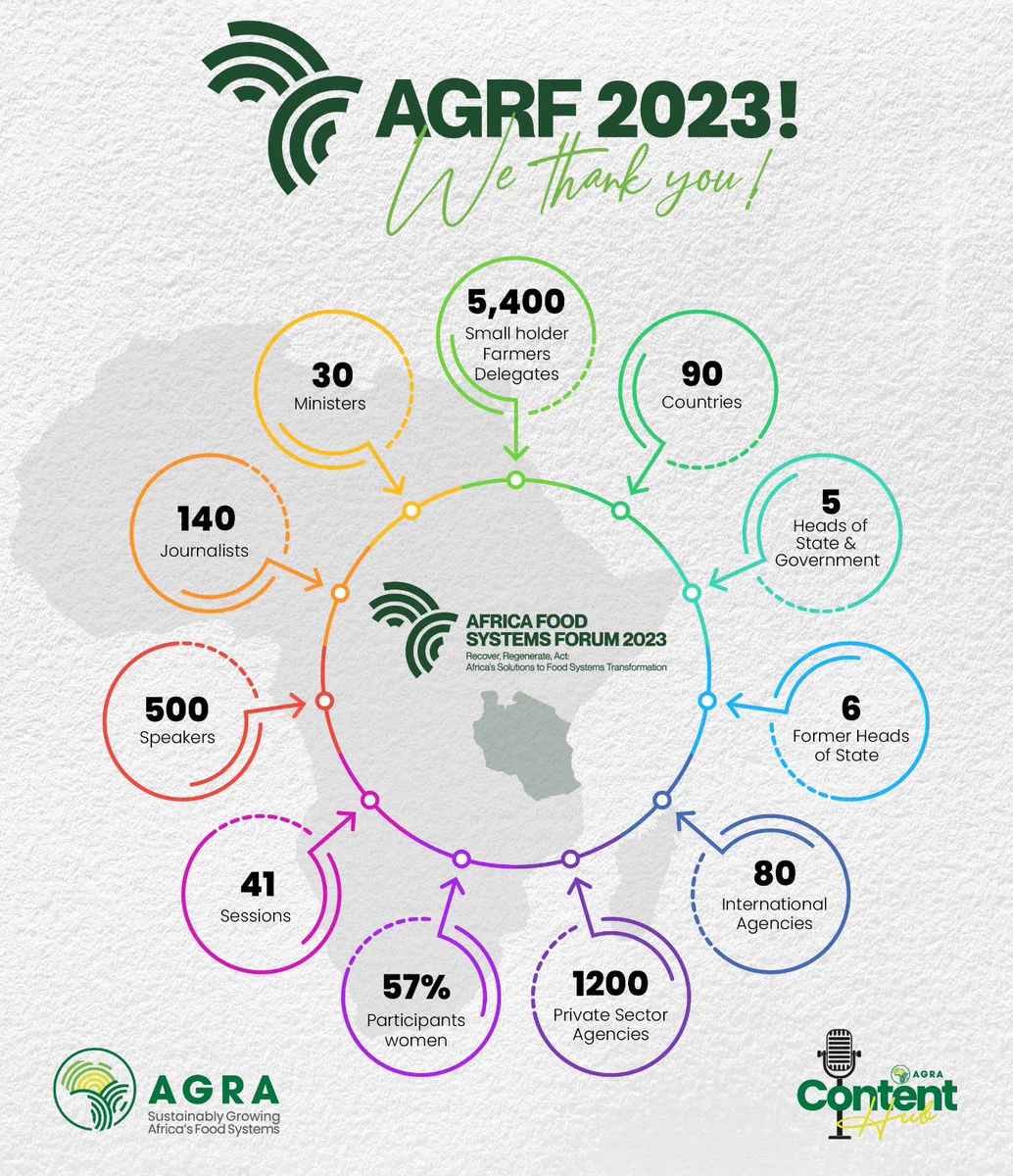 In a clarion call for unity and action, the Africa Food Systems Forum 2023 concluded today, emphasizing the urgency of scaling existing solutions to transform the continent's food systems.
The Forum, marking its 13th year, saw an unparalleled gathering of more than 5400 delegates, which included five Heads of State, 30 Ministers, and representatives from 90 countries. It emerged as a vibrant testament to Africa's commitment to a food-secure future.
While the four-day event was abuzz with innovative ideas, presentations, and discussions, the underlying theme was clear: the solutions to Africa's food system challenges exist, but they require immediate and extensive scaling.
Tanzania's Agriculture Minister, Hon. Hussein Mohamed Bashe, took center stage with a powerful declaration of intent. "Our smallholder farmers don't need assistance as charity. They need a rightful, equitable share of global investment," he asserted, reflecting a sentiment that resonated deeply with attendees. His commitment to place youth and women at the forefront of food system transformation echoed the collective ambition of the continent.
Mr. Amath Pathe, Managing Director of the Africa Food Systems Forum, expressed his gratitude to President Samia Suluhu Hassan and the Tanzanian government for their impeccable hospitality. "This year's turnout is unmatched, a true testament to the significance the continent places on sustainable food systems," he commented.
Climate change, frequently a talking point in global dialogues, took a pragmatic turn here. Speakers championed actionable strategies to address the ever-looming threat of changing climate patterns, urging for a swift transition from thought leadership to ground action.
But if there's one takeaway that stood out starkly, it's the spirit of collaboration. The Forum's discussions crystallized the idea that genuine, sustainable change is a collective endeavor. The path forward, it appears, is one of unity—where governments, businesses, civil societies, and researchers join hands in shaping a prosperous future for Africa.