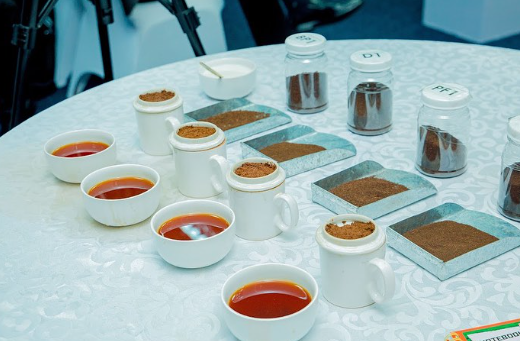 Tanzania made history on November 13, 2023, with the launch of its first online tea auction. Spearheaded by Agriculture Minister Hussein M. Bashe and endorsed by President Samia Suluhu Hassan, this groundbreaking event signifies a new era in Tanzania's agricultural sector.

Tea farming, a vital component of Tanzania's economy, has historically been beset with challenges, including a lack of market transparency and equitable pricing. The online auction, MNADA WA CHAI WA KWANZA WA MTANDAO, heralds a transformative approach to these longstanding issues.

Set in Dar-es-Salaam's Bravo warehouse, the auction introduces Direct Market and Auction mechanisms. This modern approach aims to establish fair pricing and transparency, fundamentally altering the traditional dynamics of tea trading in Tanzania.

This initiative marks a significant leap in the integration of technology into agriculture, demonstrating Tanzania's commitment to modernizing its primary industries. The digital platform is not just a commercial tool but a symbol of innovation and progress in the agricultural sector.

Aligned with President Hassan's broader economic and agricultural policies, this initiative underscores the government's commitment to strengthening domestic markets and reducing dependence on imported tea. It is a strategic move towards self-sufficiency and economic resilience.

Local tea farmers have welcomed this change, anticipating improvements in their earnings and market access. Economic analysts predict a broader positive impact on Tanzania's economy, potentially leading to increased stability and growth in the agricultural sector.

While this initiative marks significant progress, it is not without challenges, such as adapting to the new technology and responding to market changes. The government and stakeholders are focused on expanding and refining the auction system to ensure its long-term success and efficiency.