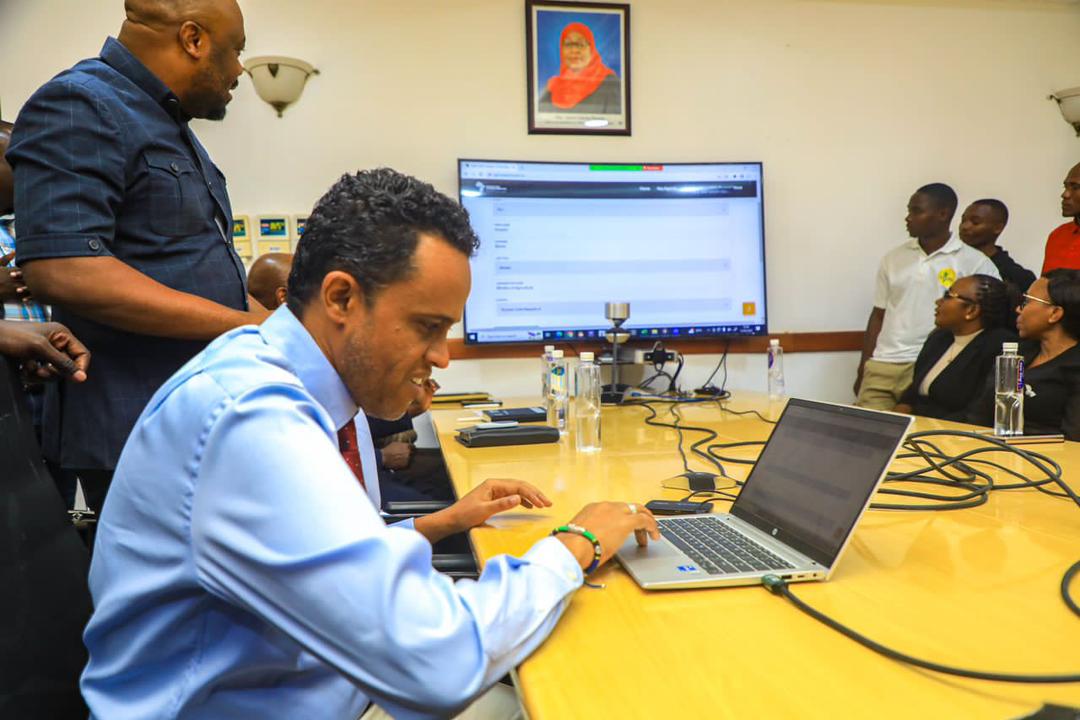 Dodoma
Tanzania is positioning itself as a champion of food security and agricultural advancement on the global stage as it fervently prepares for the eagerly awaited Africa's Food Systems Forum 2023 Summit (AGRF-2023) in Dar es Salaam, hosted by H.E Samia Suluhu Hassan, President of the United Republic of Tanzania, and the AGRF Partner's Group.
Tanzania organised three significant events in preparation for Africa's Food Systems Forum 2023 Summit (AGRF-2023) on Thursday and Friday, May 11th and 12th, last week. These events marked important milestones in Tanzania's journey towards hosting the Summit and showcased the country's dedication to fostering sustainable and resilient food systems in Africa.
Firstly, the country hosted the inauguration of the Tanzania Agribusiness Deal Room 2023 in Dar es Salaam. Secondly, Tanzania organised the Value4Her Women in Agribusiness Convention, with over 152 agripreneurs participating, Third, the Minister of Agriculture, inaugurated the registration process for the AGRF-2023 Summit.
With its sights on becoming a global food security hub, the leading food powerhouse in East Africa seeks to attract substantial investments in the agricultural sector at the Summit by showcasing its success stories, highlighting its immense potential, and captivating the attention of local and global investors seeking promising agricultural ventures.
Under the visionary leadership of President Samia Suluhu Hassan, Tanzania is positioning itself as a premier investment destination in Africa, setting the stage for a successful and transformative gathering that aims to shape the future of food systems on the continent. The Ministry of Agriculture and the Ministry of Livestock and Fisheries have underscored that food security is a top priority for the country's Sixth Phase Government, emphasizing its commitment to ensuring a sustainable and secure food supply and trade.
Actively engaged in event preparations, the two ministries aim to unlock the agricultural sector's vast potential and full capacity, driving sustainable economic growth to unprecedented heights, with a particular emphasis on agriculture and livestock investments.
On May 12, 2023, the Minister for Agriculture, Hussein Bashe, inaugurated the registration process for Africa's Food Systems Forum 2023 Summit (AGRF-2023) in Dodoma, inviting agricultural stakeholders worldwide to register and participate in this momentous event.
The Summit will take place in Dar es Salaam from September 4–8, 2023, and will spotlight Africa's crucial role in implementing innovative global food security and safety strategies. The conference seeks to bring together agricultural stakeholders, including experts in food systems, with a strong emphasis on the active engagement of African leaders, youth, and women.
Projected data indicates a deteriorating food situation worldwide, with an estimated 50% increase in food demand. This presents a golden opportunity for Tanzania," emphasized Minister Bashe.
Minister Bashe further highlighted the significant role of innovation, sound policies, and increased investments in the agricultural sector. He underscored the AGRF conference as a prime opportunity to explore innovative approaches that strengthen agriculture, attract more investment, and foster the development of sound policies. The Minister emphasized that Tanzania is fully geared up to leverage its potential as a thriving food hub for Africa and the world, seizing the opportunity to make a substantial impact in ensuring global food security.
Minister Bashe also stressed the importance of engaging youth and women in pursuing food security, recognising their pivotal role as catalysts for innovation and development. He called upon agricultural stakeholders and global experts in food systems to contribute their expertise, ideas, and commitment to AGRF-2023.
"in our endeavours to establish Africa as the global epicentre of food security, we must prioritise the active engagement of youth and women, harnessing their innovative potential and valuable contributions to foster the sustainable production and accessibility of safe and dependable food," emphasised Hon. Hussein Bashe, Minister of Agriculture.
The Minister of Livestock and Fisheries, Hon. Abdallah Ulega, met with Mr Amath Pathé Sene the Managing Director for Africa's food Systems Forum (AGRF) to discuss how the AGRF agricultural forum can promote investment opportunities in Tanzania's livestock and fisheries sectors.
"At the AGRF conference, attendees will have the valuable opportunity to witness Tanzanian farmers' impressive achievements and activities, gaining valuable insights into successful practices within the agricultural sector," noted Mr Sene. He emphasised the critical role of innovation, sound policies, and strategic investments in building resilient food systems.
In addition, on May 11, 2023, Prof. Riziki Shemdoe, PS Ministry of Livestock and Fisheries, officially inaugurated the Tanzania Agribusiness Deal Room in Dar es Salaam. This milestone contributes to the AGRF's food systems agenda by nurturing agricultural entrepreneurship and providing a conducive environment for young farmers and agripreneurs to access resources, training, and networking opportunities.
"The Agribusiness Dealroom provides a highly interactive space for various actors to engage and extend discussions in bilateral and multilateral partnerships. This, in turn, facilitates pipelines of investments along the food systems value chain," noted Prof. Shemdoe.
In parallel, Prof. Shemdoe acknowledged the commitment of President Samia Suluhu Hassan to opening up Tanzania to the global economy. "Our President, H.E Dr Samia Suluhu Hassan, is fully committed to opening up the country to the global economy through improved investment climate and major infrastructure development. We are undertaking significant legal and regulatory reforms to make Tanzania one of the best investment destinations in the continent."
Mr Vianey Rweyendela, Country Manager in Tanzania, highlighted the thriving investment hub in Tanzania's agribusiness sector. With a vibrant SME ecosystem and a wealth of opportunities, the country has become an attractive destination for investors seeking dynamic and promising food system ventures.
On May 12, Prof. Riziki Silas Shemdoe, the Permanent Secretary of the Livestock and Fisheries Ministries, officially launched the Value4Her Women in Agribusiness Convention. This convention, held in Dar es Salaam, marks a significant milestone on the journey towards the AGRF-2023 and aims to empower women entrepreneurs in the agricultural sector.
The Value4Her Women in Agribusiness in Tanzania has over 152 agripreneurs on board, attracting both women-led companies and ecosystem players.
During the inauguration, Prof. Shemdoe emphasised the importance of women's active participation in the deal room, capturing the attention of potential investors. "As we officially launch the Value for Her initiative, I urge women to participate in the deal room actively, showcasing our potential and creating opportunities for transformative investments," stated Prof. Shemdoe. Recognising the indispensable role of women and youth in ensuring food security and building sustainable food systems, he expressed his commitment to celebrating and empowering their contributions.
Tanzania has set its sights on becoming a global food security hub, and the Value4Her initiative is one of the vital tools that can make this ambition a reality, Prof. Shemdoe stated. He emphasised that active participation in the deal room for Value4Her women will attract investments in women-led businesses, paving the way for transformative change in the agricultural landscape of Tanzania.
.
Sabdiyo Dido Bashuna, the Head of Gender and Inclusiveness at AGRA, urged The Value4Her initiative in Tanzania to harness the immense opportunities provided by the African Continental Free Trade Area (AfCFTA). "The AfCFTA opens up immense opportunities for women entrepreneurs in Africa. With the right product certifications and origin certificates, women can trade seamlessly across the continent, unlocking new markets and driving economic growth. Let Value4Her women be the first to harness the power of AfCFTA in trade and build a prosperous future!" expressed Bashuna.
These prelude events lay the foundation for Africa's Food Systems Forum 2023 Summit, a dynamic and engaging platform that aims to catalyse transformative changes in agriculture, drive sustainable practices, and ensure food security across the African continent.