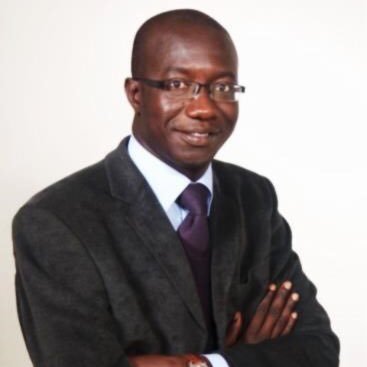 In a powerful endorsement of the strides Tanzania has made in developing its agriculture and food systems, Mr. Amath Pathé Sene, Managing Director of the Africa Food Systems Forum, extolled the East African nation's diversified ecosystems and its potential in the agricultural sector.
"Today, Tanzania has diverse ecosystems that vary from the north to the south and from the central regions to the west. This variety of ecosystems enables Tanzania to grow many crops and produce enough to feed her people, export surplus production, and add value through business ventures in agro-processing," he stated, highlighting the regions' unique characteristics that contribute to agricultural diversity.
Speaking ahead of the highly anticipated Africa Food System Summit of 2023, Sene further emphasized Tanzania's role as a vital food supplier to the region. "Tanzania has long been at the forefront of the agricultural sector, demonstrating remarkable progress and development since gaining independence. The country's commitment to modernization, mechanization, and industrialization has made it a key player in the region's agricultural landscape, earning the reputation of being the food basket for neighboring nations."
Impressively, Tanzania boasts self-sufficiency in numerous commodities, producing over 116 percent of its own requirements. "Notably, in the case of rice, Tanzania's surplus production caters to the needs of many other countries, reducing reliance not just within the African Continental Free Trade Area, but also the SADC and COMESA regions on imports from outside the region. This makes Tanzania a potential source of substitutes for imports from Asia and other parts of the world," said Sene.
The Managing Director drew attention to the country's bountiful land and diverse ecosystems. "Tanzania's abundant land and diverse ecosystems offer significant opportunities for cultivating various commodities, ranging from tree crops to staple crops. Additionally, the coastal area provides favorable conditions for fisheries and holds untapped potential for large-scale meat and milk production. With its ample resources and potential, Tanzania can feed numerous countries in the region and beyond."
With all these attributes, Tanzania is not just a regional food powerhouse but also an attractive destination for investments in the agricultural sector. Sene highlighted, "Tanzania has been successful in attracting investments in the agricultural sector and the overall food system. The country's growth data and continuous development underscore its openness for business, while the government's leadership is actively pushing to position Tanzania as a regional leader in agricultural and food system transformation."
Wrapping up his remarks, Sene underscored Tanzania's fitting role as the host of the Africa Food System Summit of 2023. "With its progressive agricultural practices, ample resources, and dedicated leadership, Tanzania is poised to showcase Africa's innovative solutions for food system transformation during the summit. The country's commitment to various food system pathways makes it an ideal venue for fostering collaboration and driving meaningful change in the continent's agriculture and food systems."
Building on the previous assertions, Sene further elaborated on the African perspective towards progress in food system pathways, with special reference to Tanzania's leadership role.
"From an African perspective, when we assess the progress made in developing sustainable, resilient food system pathways, we find that all countries have been engaged in the food system transformation for the past two years. Tanzania is ready to lead the discussion on progress and the preparations to move ahead on the agenda of the Paris climate agreement in Dubai," he stated.
According to Sene, the Africa Food Systems Forum serves as a crucial stage for promoting investment and global cooperation. "This forum provides an opportunity for investment, with many stakeholders coming together to discuss and explore opportunities in the country and on the continent. It also facilitates discussions between different regions, such as here and South America, to address global agendas and translate policies into actions," he explained.
He underlined Tanzania's drive to innovate in food systems transformation, similar to its African counterparts. "Tanzania will showcase numerous innovations in food systems development, as will the rest of Africa. One focus during the summit will be on discussing Tanzania's BBT (Build a Better Tomorrow) Legacy Program to ensure the success of its implementation with the support of significant investments from various partners."
Emphasizing the summit's role as a networking platform, Sene set out its far-reaching benefits. "This summit serves as an opportunity for networking and exchanging ideas. It promotes connection and triangular cooperation. Special attention will be given to youth and women involved in the agri-food system value chain, from production to processing, marketing, and trade."
In addition to fostering connections, the summit also intends to bolster support for MSMEs. "The Deal Room sessions will serve as a platform for MSMEs to pitch to investors and mobilize investments and support. One of the main objectives of this year's summit is to increase the political visibility and strengthen Tanzania's position as a regional leader," Sene pointed out while referring to the overarching vision behind the summit and Tanzania's role in it.