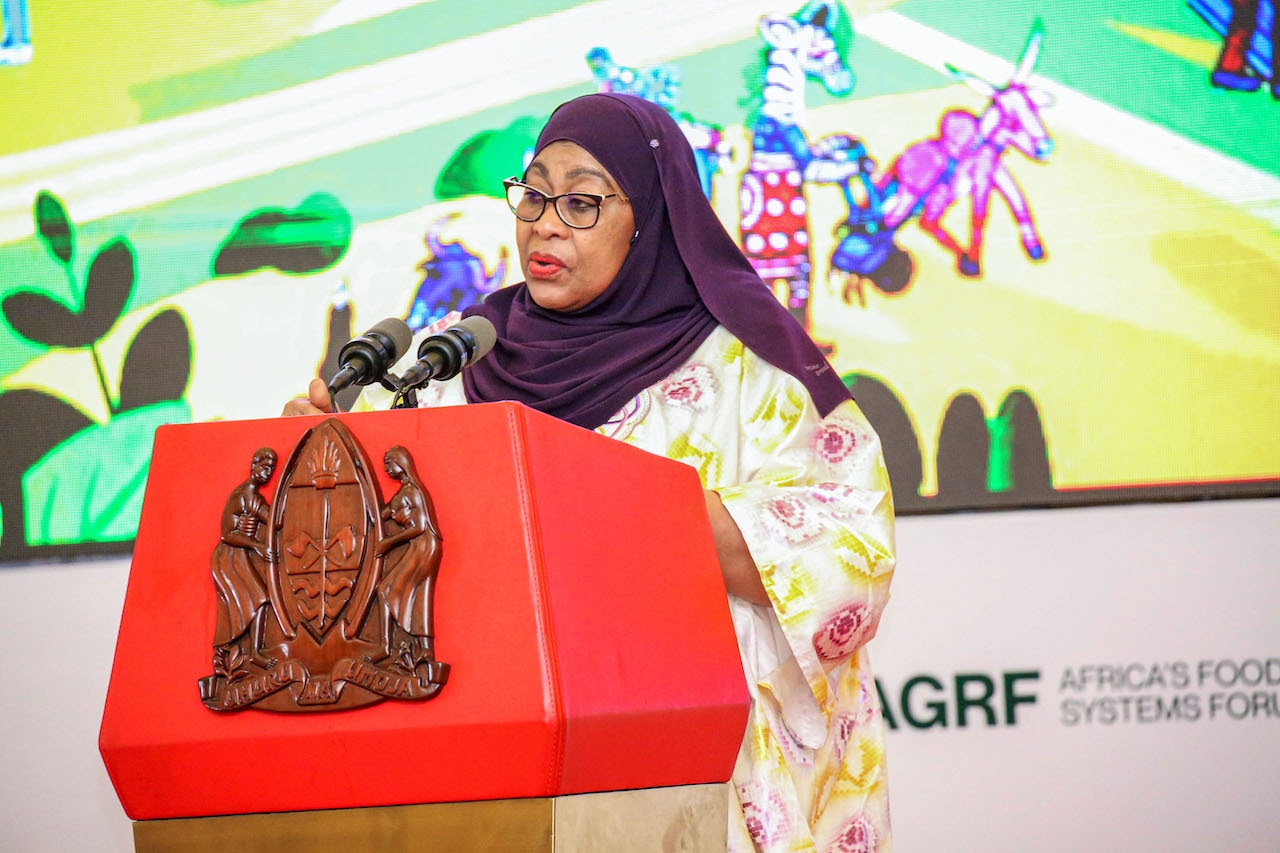 In a significant move to boost Tanzania's agricultural sector, President Samia Suluhu Hassan inaugurated the Fertilizer Subsidy Program. He unveiled plans for an innovative Agriculture Innovation Center at the annual Nanenane Exhibition in the Mbeya region.
Addressing the gathering at the exhibition, Hussein Bashe, the Minister of Agriculture, revealed the details of the newly introduced fertilizer subsidy program. "Honorable president, here we are launching the indicative price of fertilizer, which will officially start in the ninth month of the coming season," Minister Bashe announced. He explained that the prices set last year would continue to be in effect until the end of the eighth month, after which the new prices would apply.
The Minister outlined the pricing structure for various fertilizers, including DAP, UREA, CAN, SA, and NPKS, with minimum and maximum price ranges. He emphasized that the government aimed to provide accessible and affordable fertilizers to farmers nationwide.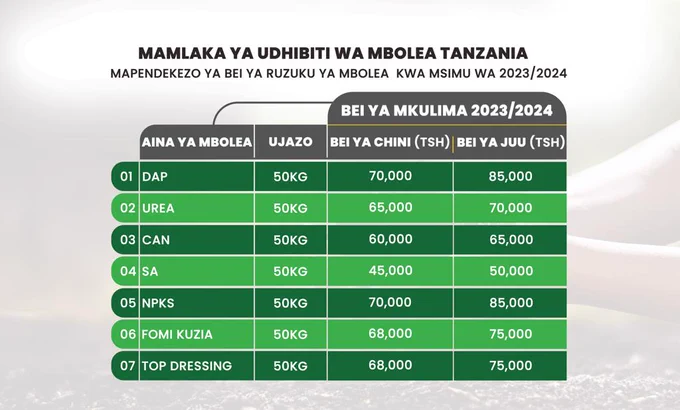 Minister Bashe also highlighted establishing an Agriculture Innovation Center within the Nanenane Exhibition area. The center aims to bring together all stakeholders in the agricultural sector, from input providers to agri-businesses, in a collaborative effort to enhance agricultural practices, value addition, and knowledge dissemination. The center will feature facilities like Agri clinics, Agri Business centers, and other amenities to promote a sustainable agricultural revolution.
President Samia Suluhu Hassan, during her speech, handed over badges to extension officers equipped with advanced soil health testing devices. These devices will help gather critical information from soil samples, enabling extension officers to provide tailored advice and recommendations to farmers. The president also launched a nationwide project to combat Sumukuvu (a plant disease), with laboratories set up for disease study and crop management centers after harvesting.
The president further acknowledged the successes of specific agricultural initiatives, such as potato farming cooperatives and the rise in tobacco prices. She commended the collaborative efforts of stakeholders and expressed her satisfaction with the progress being made.
The Nanenane Exhibition, a highly anticipated annual event celebrating agriculture and showcasing advancements in the sector, drew participants from across the Southern Highlands region. The event provided farmers, experts, and policymakers a platform to exchange knowledge, ideas, and experiences.