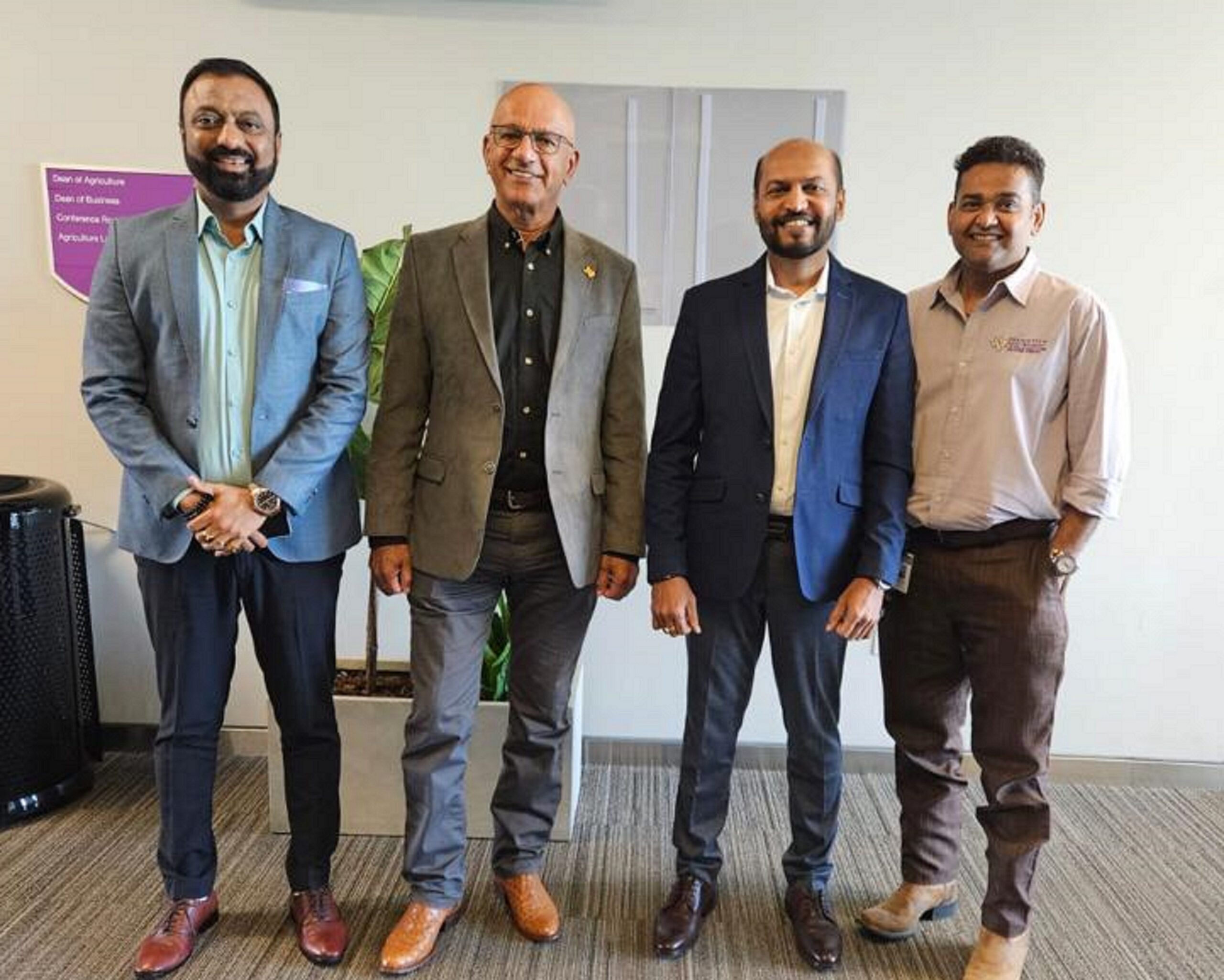 Kilimo Kwanza
Prairie View A&M University, a beacon of agricultural excellence in the heart of Texas, has taken a bold step into the future of farming by integrating FarmERP's advanced digital farming technology into its curriculum and farm management practices.
The College of Agriculture, Food, and Natural Resources (CAFNR) at Prairie View A&M will be the nucleus of this digital transformation, where two of its prime educational and research farms – the Governor Bill and Vara Farm, spanning approximately 900 acres – will become models of digital agriculture proficiency.
Smart Farming on Academic Soil
With this initiative, CAFNR aims to enrich its Academic, Extension, and Research programs by embedding the 3Ps of farming – predictability, profitability, and productivity – into its core. The 'Farm Information on Demand' project, driven by FarmERP's platform, marks a significant leap towards integrating classroom theory with practical, data-driven farm management.
Customized Livestock Management
FarmERP's technology is not just a generic one-size-fits-all solution. It's been tailored to meet the unique demands of Prairie View A&M University's farms, overseeing detailed aspects of livestock management, including Goats and cattle. This bespoke approach ensures that the digital tools provided are as relevant to the students and faculty as they are to the livestock they tend.
Local Farmers: A Community Upliftment
Moreover, FarmERP's impact is set to radiate beyond university grounds. In collaboration with the university, FarmERP will reach out to local farmers, integrating them into the digital farming fold. This extension activity involves farmer registration, geo-tagging farm locations, query resolution, and providing personalized advisory services, all facilitated through the innovative FarmERP software.
Data-Driven Agricultural Education
The FarmERP partnership is poised to equip CAFNR students with leading-edge skills, preparing them for the accelerating shift towards high-tech farming and research careers. Data management in agriculture—covering feed, hay, water, and beyond—will now form the backbone of their practical learning experience.
A Commitment to Regenerative Farming Practices
Sanjay Borkar, CEO of FarmERP, shares his vision: "By introducing our technology to Prairie View A&M University, we underline our belief in nurturing a tech-savvy farming environment that supports regenerative practices. It is a stride towards a future where agriculture thrives on innovation and sustainability."
Dean Gerard D'Souza of PV A&M University highlights the value of this technological leap: "This venture with FarmERP is a testament to our dedication to sustainable agriculture and equipping our students with the prowess to lead tomorrow's agri-tech world."
Ashwani Srivastava, Director of AITC at PV A&M University, reflects this sentiment, stating, "Our collective efforts with FarmERP will set the pace for innovation and sustainability in agriculture, ensuring a resilient and prosperous future for the industry."
Global Digital Farming Footprint
FarmERP , aiming to digitalize 10 million acres of farmland in the coming years. This collaboration with Prairie View A&M University is a step forward in this grand vision, blending education with cutting-edge technology for a sustainable tomorrow.