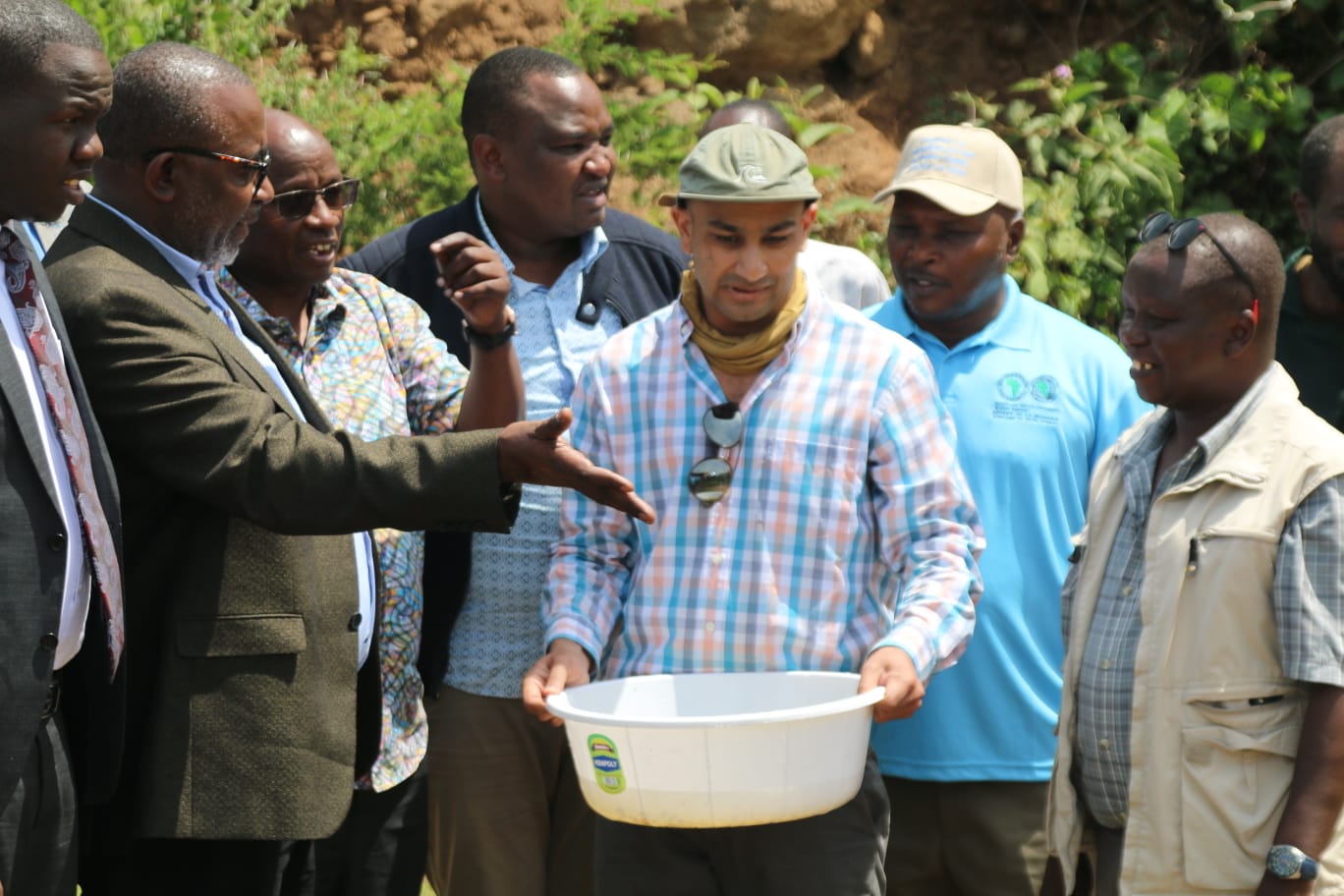 Mogotio, Baringo County – June 15, 2023 – Honorable Mithika Linturi, Kenya's Minister of Agriculture, announced the launch of a significant program to bolster food and nutrition security in the Horn of Africa. The Program to Build Resilience For Food and Nutrition Security (BREFONS) was launched at Mr. William Kimosop's farm in Mogotio, a part of Baringo County.
The purpose of BREFONS is to enhance the resilience of Arid and Semi-Arid Land (ASAL) communities in the Horn of Africa, contributing to the larger goal of achieving food and nutrition security in the region. The program is a supplement to existing projects in Baringo County, as part of a broader, more comprehensive strategy for agricultural development and food security.
During the launch, Minister Linturi appealed to the Baringo community to support these initiatives, emphasizing the government's commitment to unlocking the development potential of the ASAL areas. He urged all stakeholders to support the government's efforts towards achieving food and nutrition security for ASAL communities.
"This launch highlights the government's commitment to invest in ASAL areas to unlock their potential for development. Our work complements other ongoing projects in Baringo County, demonstrating a comprehensive approach to address food security and agricultural development," said Linturi.
Minister Linturi stressed the multifaceted nature of food security, stating that it's not just about the quantity of food available, but also its quality, the sustainability of its production, and equitable distribution. "This comprehensive approach ensures that we are not just focused on quantity but also quality, sustainability, and inclusivity," he added.
The BREFONS program is part of the government's larger efforts to combat food insecurity and malnutrition, persistent issues in various regions of the country. The program aims to increase agricultural production, enhance the resilience of local farmers against unpredictable weather patterns, and improve the overall quality of life in these communities.