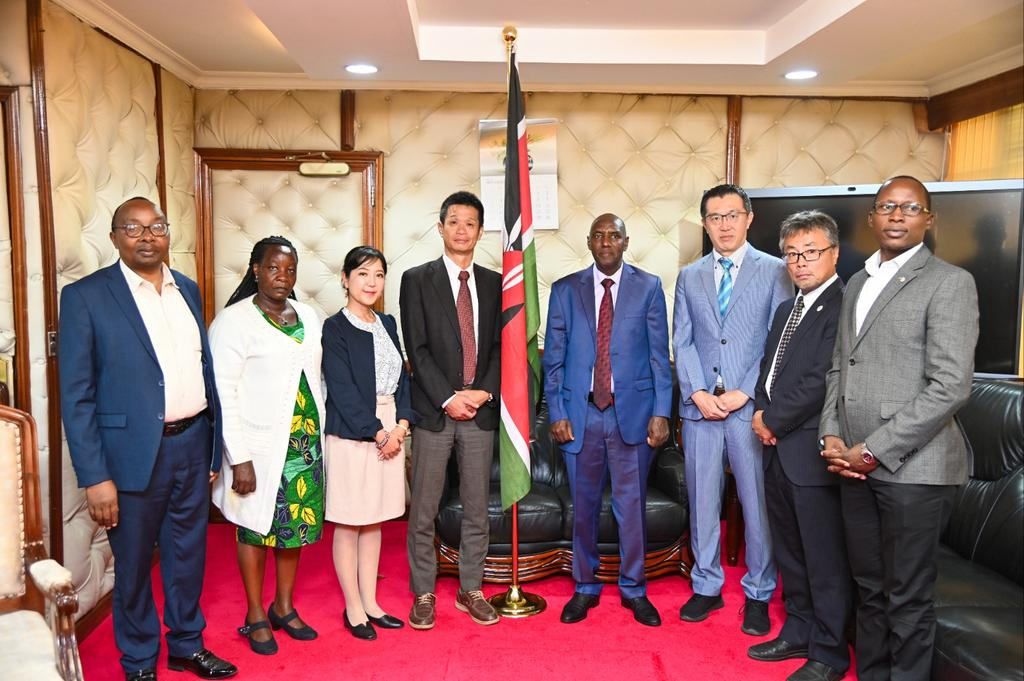 NAIROBI – In an ambitious move to strengthen Kenya's food security, the Ministry of Agriculture & Livestock Development has unveiled its strategy to double the nation's agricultural output by leveraging sustainable dryland farming practices. This groundbreaking initiative particularly focuses on the ASAL (Arid and Semi-Arid Land) counties, regions long identified as having considerable untapped potential.
PS Kello Harsama, speaking on behalf of the Ministry, engaged with the JICA (Japan International Cooperation Agency) team to outline collaborative approaches. Taking to Twitter, he shared, "During my meeting with the JICA team this morning, I asked them to align their priorities with the government's Bottom-Up Economic Transformation Agenda."
This transformational agenda, introduced by the Kenyan government, is set on unlocking potential from the grassroots. It champions both minor and major farming operations. Central to this agenda, the Ministry's goal is to bridge any existing divides between various agricultural stakeholders, promoting a unified and inclusive farming and production methodology.
Harsama further highlighted the significance of acknowledging both large-scale commercial farmers and smallholder farmers in reaching Kenya's food security aspirations. This comprehensive strategy ensures every farmer, irrespective of their farming scale, has a role in bolstering the country's food reservoir.
As partnerships solidify and strategies are set in motion, the agricultural sector keenly observes. The trajectory suggests a promising future for dryland agriculture in Kenya, fostering optimism that this initiative is a progressive stride in the country's agricultural evolution.