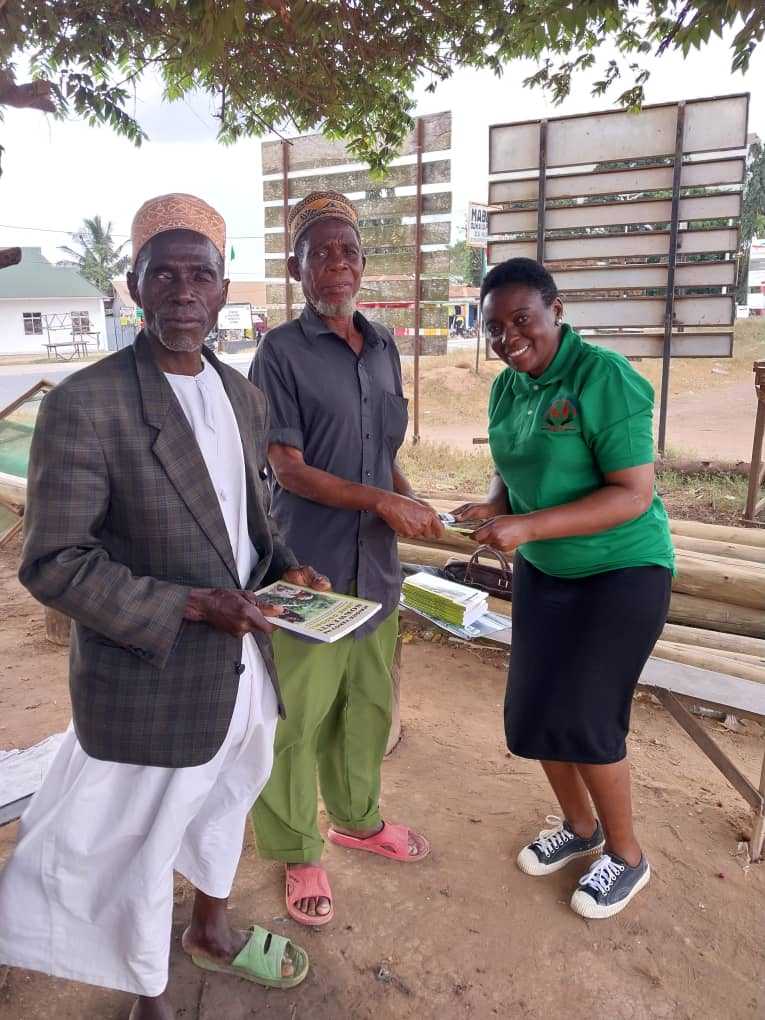 KIBITI, Mkoa wa Pwani, 26th September 2023 – On August 4th, 2023, in recognition of her outstanding efforts in community service, Herieth Balagaye was designated as the Coordinator for Roots & Shoots, an environmental program under The Jane Goodall Institute, for the Kibiti District in Mkoa wa Pwani.
Today, Ms. Balagaye officially introduced the Roots & Shoots program to the Kibiti Ward office. She provided comprehensive details about the vision and mission of Roots & Shoots, as well as the exemplary work of Dr. Jane Goodall. In addition, she distributed literature to enhance understanding and foster collaboration.
A significant step forward was the agreement to establish a Roots & Shoots club within the office premises. Furthermore, Ms. Balagaye also held fruitful discussions with local elders about initiating a club specifically for seniors. These elders have generously pledged a plot of land to initiate fruit gardens and farming projects.
In addition to the above, Ms. Balagaye met with the Community Development Officer at the Director's office in Kibiti. After introducing the Roots & Shoots program and sharing her official appointment letter, she reached an agreement to provide a copy of her appointment letter and the approval from TAMISEMI. The Community Development Officer has assured full cooperation, including the potential establishment of additional Roots & Shoots clubs through existing active community groups.
Ms. Balagaye expressed her profound gratitude, "Today marks the beginning of my mission in environmental conservation in this partnership with the JANE GOODALL INSTITUTE in Mkoa wa Pwani here in KIBITI. 🤝🙏🏿🙏🏿"
This initiative is expected to bring about a significant positive change in environmental conservation and community development in the Kibiti region.