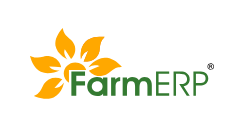 "Revolutionizing Agriculture: How "
MUMBAI – In an era where technology is shaping the future, FarmERP, an innovative farm management platform, is leading the digital revolution in agriculture. They are providing Cassava farmers with an AI, ML, and deep tech-enabled solution to overcome traditional farming challenges, increase crop lifespan, and decrease plant mortality by an impressive 40%.
Cassava, a crop of paramount importance for millions globally, has applications spanning food, feed, and industrial sectors. Despite its importance, Cassava farmers grapple with significant challenges like pest and disease management, weather extremes, and timely detection of plant mortality for replanting.
"Digitalizing the Cassava growth journey is our way of addressing these challenges," says a spokesperson from FarmERP. "Our platform, FarmGyan, uses AI, ML, computer vision, and deep learning to transform decision-making in farming."
FarmGyan stands out with its use of drone imagery to count plants and identify weed infestation, a breakthrough in precision farming. This data empowers farmers with insights to make informed crop management decisions. It further advances the use of sensors, agribots, drones, and other IoT devices in farming. The platform aids in vital tasks like crop and soil moisture detection, crop water requirements assessment, and irrigation practice management.
"The essence of FarmGyan lies in the 3Ps—Productivity, Profitability, and Predictability. With its advanced approach to crop management, it's set to redefine Cassava farming," explains the FarmERP representative.
FarmERP's innovative solutions have already taken root in Nigeria. The company is now expanding its reach to Thailand, Indonesia, Angola, and Ghana.
Established as one of the pioneers bringing technology to agriculture, FarmERP's software has been adopted across Africa, Europe, the Middle East, and Southeast Asia. They have already served farms in around 30 countries, creating a significant global footprint.
But FarmERP's mission goes beyond digitizing farming. In line with the United Nations Sustainable Development Goals of Zero Hunger and Climate Change, FarmERP's primary focus is on enhancing productivity, profitability, and predictability for agribusinesses.
"The platform revolves around four crucial points: food safety, traceability, regenerative agriculture, and climate resilience," says the FarmERP spokesperson. "These are key to sustainable farming."
With over 1.5 million farmers benefitting directly or indirectly from the platform, FarmERP is used across 120 crop varieties on over 675,000 acres of land. Its global reach is impressive, but it's the potential of what lies ahead that truly excites the team at FarmERP.
"Through our technology, we aim to unlock the true potential of Cassava farming globally," concludes the FarmERP representative.
As the world moves further into the digital age, FarmERP continues to drive the agricultural sector forward, illustrating how technology can transform even the most traditional industries.