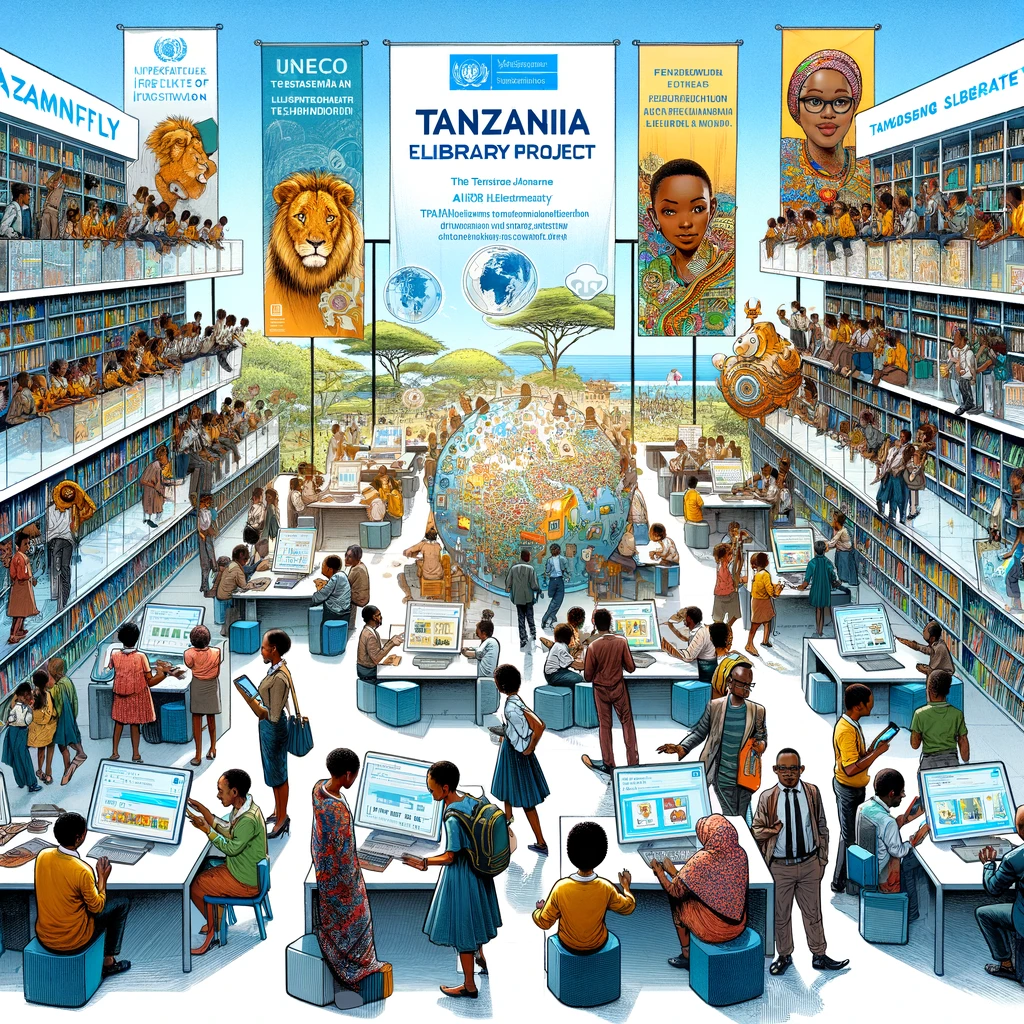 The Tanzania Institute for Education (TIE) has embarked on a transformative journey with Snapplify, a leading digital content provider, to introduce the Tanzania eLibrary Project. This groundbreaking initiative is set to revolutionize the landscape of educational resources in Tanzania over the next three years.
At the core of this project is the deployment of Snapplify's state-of-the-art eLibrary platform across all Tanzanian schools. This development marks a significant leap in educational access, with over 195,000 teachers and 11.2 million students receiving personalised accounts on Snapplify. This access will unlock a diverse array of educational materials from various partner platforms, effectively bridging the gap between students and quality learning resources.
The Tanzania eLibrary Project promises an unrivalled range of over 50,000 digital library books and TIE-prescribed content. This expansive library ensures that students can engage in uninterrupted learning, fostering an environment of continuous growth and development. The initiative is not just about providing resources; it's about nurturing a culture of learning and academic ambition among the youth of Tanzania.
One of the standout features of the Snapplify platform, Engage, is its remarkable accessibility. Available 24/7, Engage caters to students in even the most remote or rural areas. The platform's offline access capability means that students can use the resources across various devices, including mobile phones, effectively overcoming technological infrastructure challenges.
In a significant nod to the project's impact on global literacy, UNESCO awarded Snapplify the King Sejong Literacy award for 2023. The eLibrary's commitment to diversity and inclusivity is evident in its vast collection of titles in numerous African languages, spotlighting Tanzanian publishers and authors. This celebration of indigenous literature and local voices is central to TIE and Snapplify's mission to foster cultural pride and identity among Tanzanian students.
Snapplify's Government Partnership Manager shared their enthusiasm about the collaboration: "Our partnership with TIE is a reflection of our mutual goal to use technology in democratizing education. We're committed to fostering a love for learning and academic excellence in Tanzanian youth through this comprehensive digital learning ecosystem."