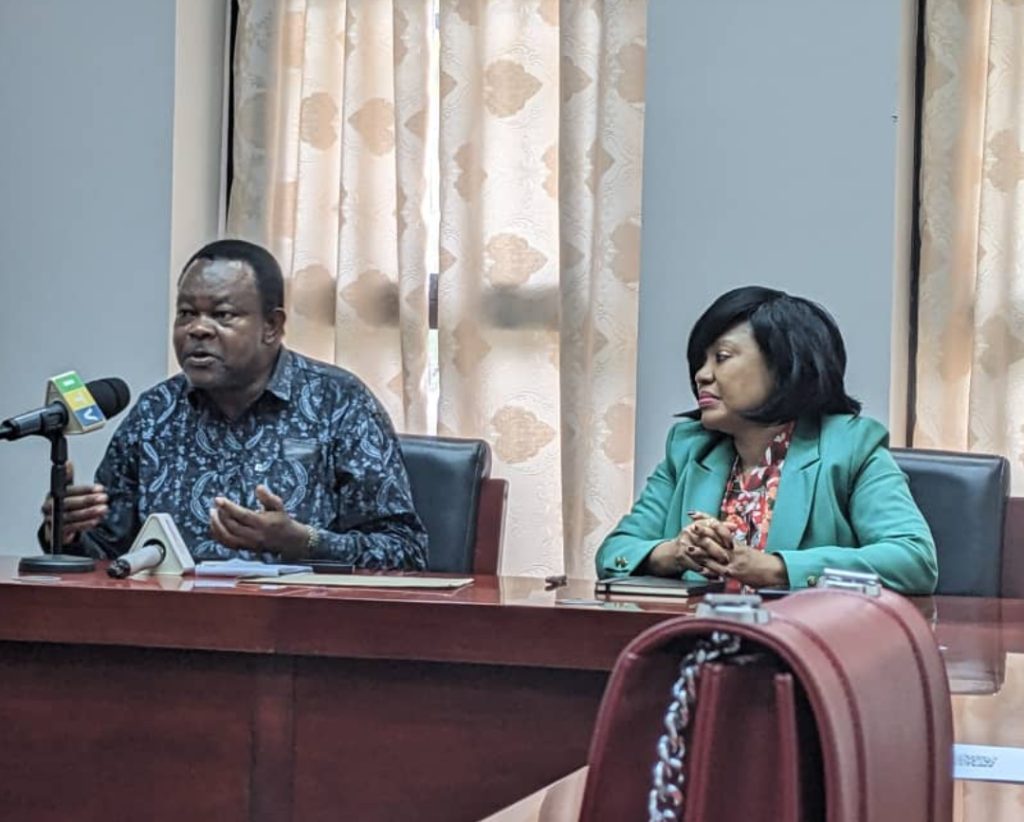 Over 2,300 International Delegates registered for the Upcoming African Food Systems Forum in Dar es Salaam.
Dar es Salaam, Tanzania – The Ministry of Agriculture has announced that preparations for the forthcoming African Food Systems Forum, set to be held in Dar es Salaam next month, are progressing smoothly. Currently, over 2,300 individuals from various countries have registered their participation in this significant event.
The forum is an essential platform for stakeholders in the food and agriculture sectors across Africa to discuss and formulate strategies to address pressing issues facing the continent's food systems. The event promises insightful discussions, sharing of best practices, and collaborative efforts to drive sustainable solutions for Africa's food security and agriculture challenges.
AGRF Africa Food Systems 2023 Summit, held in Dar es Salaam from September 5th to 8th, 2023, has garnered significant attention, thanks partly to Tanzania's President, Dr. Samia Suluhu Hassan's commendable agricultural initiatives. Her targeted endeavours to bolster the agricultural landscape and court investors have carved a niche for Tanzania as an exemplary player in the African agricultural milieu.
Joseph Kiraiya, Director of Monitoring and Evaluation, accentuated Tanzania's elevated stature at this year's AGRF Summit. "Our hosting privilege wasn't merely a stroke of luck; it signifies the positive transformation witnessed in our agricultural realm under President Dr. Samia Suluhu Hassan," Kiraiya elucidated.
Further, Kiraiya underscored the plethora of opportunities the AGRF Africa Food Systems Summit promises. Poised to be a nexus for multifaceted agricultural investment openings, the summit is all set to be graced by international dignitaries and leaders, thereby enhancing Tanzania's footprint in agricultural tourism. Participants are set to gain an in-depth view of Tanzania's cutting-edge agricultural paradigms.
Beyond mere economic enrichment, the summit aims to resonate with national aspirations—propelling youth employment, stimulating trade, and galvanizing investments. "The tapestry of our agricultural evolution is interwoven with the aspirations of our youth and women. This summit represents an unmatched opportunity for them to elevate their socioeconomic status while uplifting Tanzania's economic trajectory," remarked Kiraiya.
As the countdown begins, the Ministry of Agriculture has dispatched invitations to an impressive lineup of 17 Presidents and 43 agriculture and fisheries-focused ministers. With the participation meter already ticking at over 2,300, the objective remains to assemble a stellar delegation of 3,000 luminaries.
Preparations, spanning logistics like accommodation and sightseeing itineraries, are advancing at an accelerated pace to ensure a grand and enriching attendee experience.
The summit will be unfurled at the iconic Julius Nyerere International Conference Centre (JNICC) in Dar es Salaam. A collaborative venture between President Samia Suluhu Hassan and the AGRF Partner's Group, this year's theme reverberates the sentiment, "Recover, Regenerate, Act: Africa's Solutions to Food Systems Transformation." A concerted effort is being made to pivot the dialogue towards rebuilding resilient food systems, emphasizing the pivotal role of youth and women. This confluence seeks to rekindle commitment and engagement around a sustainable and regenerative food architecture.
Event Itinerary:
Field Visits: 3 September 2023
Pre-Summit Engagements: 4 September 2023
AGRF Africa Food Systems Summit: 5-8 September 2023
Venue: Julius Nyerere International Convention Centre, Dar es Salaam, Tanzania.