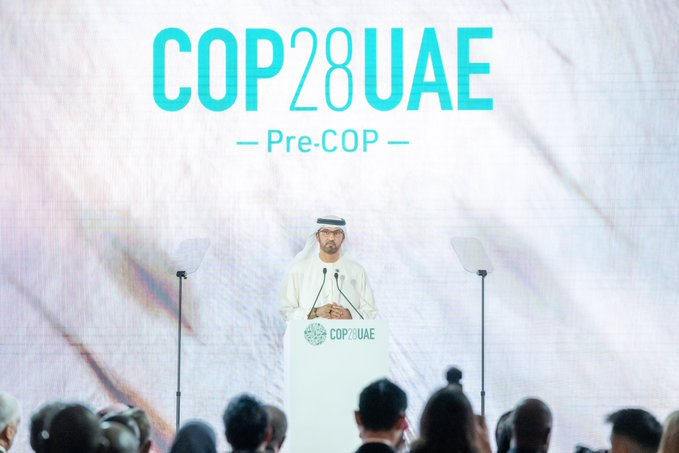 Abu Dhabi, 30 October 2023 — A historic alignment of global environmental leaders is poised to change the narrative on climate action. Today, in the run-up to the highly anticipated 28th session of the Conference of the Parties (COP28), the COP28 Presidency, International Renewable Energy Agency (IRENA), and Global Renewables Alliance (GRA) jointly unveiled a landmark report emphasizing the urgency of tripling renewable power and doubling energy efficiency by the close of this decade.
The announcement came during the Pre-COP event in Abu Dhabi, a crucial precursor to the main conference, and focused on providing tangible recommendations to achieve a staggering 11,000 GW in renewable power capacity. The ambition? To drastically curb greenhouse gas emissions and ensure a just, equitable, and expedited energy transition.
Dr. Sultan Al Jaber, COP28 President, noted the weight of the moment, stating, "Our shared ambition is more than numbers on a report. It's a call to unity, to every nation and individual, to rally behind a common goal and take decisive actions that will shape our collective future."
Underpinning this call is a multifaceted approach addressing:
Infrastructure and System Operation: From modernizing power grids to implementing efficient demand-side management.
Policy and Regulation: A focus on optimizing market incentives, streamlining processes, and ensuring maximum social and environmental dividends.
Supply Chain, Skills, and Capacities: Elevating education and fostering resilient supply chains.
Finance: Leveraging both public and private sectors to scale up investments.
International Collaboration: An emphasis on unified global action.
IRENA's Director-General, Francesco La Camera, echoed this sentiment, "We are at a crossroads. Decisive action now, as detailed in our report, is not just about securing a sustainable future, but it's about dismantling the barriers of our fossil-fueled past."
Bruce Douglas, the GRA CEO, underscored the potential positive ripple effects, highlighting cleaner electricity, affordable energy access, and the creation of green jobs.
As the world gears up for COP28, to be held at Expo City Dubai, with over 70,000 participants expected, the message is clear: Global unity and decisive action are paramount. COP28 UAE, under the Paris Climate Agreement's mandate, is not just expected to evaluate the progress but also to define the roadmap to navigate the challenges ahead.
The UAE, alongside the European Commission, is championing the Global Renewables and Energy Efficiency Pledge, emphasizing a 'leave no one behind' ethos.