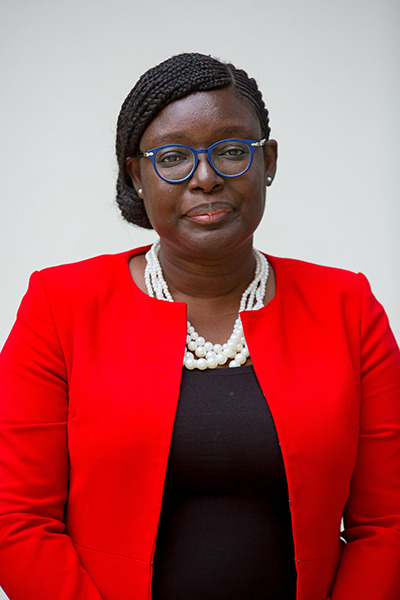 By Jennifer Baarn

About 35 years ago, the world witnessed pivotal events that propelled climate change to the forefront of the global agenda. Since then, there has been a gradual increase in interest and investments in initiatives aimed at limiting the rise in global temperatures to below 1.5°C and curbing the depletion of the Ozone layer. As a result, a series of intensified global initiatives have emerged, intending to mitigate greenhouse gas emissions and enhance resilience and adaptability to the consequences of climate change under the banner 'climate action'.

For Africa, the narrative on climate action has mainly focused on the harsh effects of climate change on farming communities and economies. This points to the urgent need for increased investments in adaptation, and addressing the loss and damage experienced by the continent's food systems. And while this emphasis is crucial, it is now essential to recognise and promote a parallel narrative that emphasises the significance of Africa's biodiversity and ecological resources as vital targets for investment in mitigating or even reversing the impacts of climate change. This is as it becomes increasingly clear that the fight against climate change in Africa may not yield meaningful outcomes without implementing comprehensive, integrated, and adaptive conservation and management strategies. These strategies must balance preserving biodiversity and ecosystem services while promoting the region's economic development and safeguarding human health.

To achieve these goals, investments in climate-smart agriculture should be prioritised, which includes adopting sustainable farming practices and appropriate soil management techniques. In this regard, investing in data-intelligent systems that provide timely and reliable information to support informed decision-making on commodity availability and demand before and during crises is important. Without reliable information about the spatial and temporal dimensions of commodity availability and demand, including production estimates, stocks, trade flows, and market information, it is difficult to understand the implications of these shocks and the policy responses to them.

Further, significant investments are needed in acquiring supportive technologies such as renewable energy and irrigation, helping enhance agricultural productivity while minimising negative environmental impacts. Integrating renewable energy sources can help reduce greenhouse gas emissions while providing reliable power for agricultural activities. And improving access to irrigation systems can enhance water management, ensuring more sustainable agricultural practices.
Another critical aspect is promoting action to reduce food loss along value chains radically. By investing in efficient storage, transportation, and processing technologies, the continent can significantly reduce post-harvest losses, which account for nearly 40% of all food production, thereby reducing the pressure on agricultural systems and, ultimately, the environment.

The mentioned solutions are commendable and are being actively delivered in many ways by different institutions. However, the impact, which portends great benefits, is limited in pace and scale due to fragmentation and misalignment in implementation by governments, development partners, and private sector players. Yet the complexity of the structural challenges that Africa regularly faces calls for an integrated basket of solutions involving parallel investments and reforms in infrastructure, irrigation, logistics, financial systems, and education systems. It also calls for new alliances and collaboration amongst these actors that create synergies and critical mass.

At AGRA, we realised this gap quite early, and we have, over the years, focused our investments on building the capacity of governments to prioritise and implement policy reforms with a food security and climate integrity bearing. This is in addition to actively fostering and mobilising impactful public-private partnerships amongst governments, the private sector, and civil society organisations.

The coming together of diverse stakeholders has proven critical in aligning investments and synergies in technology transfer and knowledge sharing. This can be exemplified by the Regional Food Balance Sheet (RFBS) initiative, a collaborative and multi-stakeholder engagement that includes participation from various analytical and technology partners to provide data and forecasts on crop production, cross-border trade, input supply, and data aggregation. The RFBS leverages digital and satellite technology to enable more up-to-date monitoring and forecasting of food crop production, pest, disease attack, and other climatic shifts that could potentially impact food availability.

The tool leverages machine learning and advanced analytics to provide timely supply, demand, and price information on staple crops in Sub-Saharan Africa to inform evidence-based decision-making by the public and private sectors and other stakeholders in the ecosystem. Many more collaborative investments are required to facilitate impactful climate action and promote long-term success.

The writer is the Head of Partnerships at AGRA