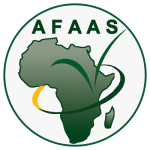 Location: Abuja, Nigeria Dates: 5th – 11th November 2023
In the vibrant city of Abuja, Nigeria, agricultural enthusiasts, experts, policy-makers, and stakeholders from across the continent will gather to chart the future course of Agricultural Extension and Advisory Services (AEAS) for sustainable development in Africa. The much-anticipated event, hosted by the African Forum for Agricultural Advisory Services (AFAAS), is the 6th edition of the bi-annual Africa Wide Agricultural Extension Week (AAEW).
Bridging the Past and the Future
With a rich history that dates back to 2004, the AAEWs have continually evolved, addressing pertinent themes from market-led agriculture to youth and digital revolution in the sector. Each edition culminates in a declaration that shapes AEAS policy direction across Africa.
The 2023 edition comes on the heels of the successful Kampala conference in 2021, which pivoted around "Effective Agricultural Extension Systems for Sustainable Agri-preneurship in Africa". In Abuja, the forum is poised to take this dialogue a notch higher.
Themes of Transformation
This year's themes revolve around the sustainable future of agriculture:
Theme 1: Harnessing AEAS in Scaling Regenerative Agriculture and Nature Based Solutions for Food System Transformation in Africa.
Under this theme, discussions will delve into the strengthening of agricultural and AEAS policy environments, enhancing the quality and accessibility of AEAS, fostering innovation for resilience, leveraging the digital realm, and ensuring inclusivity in service provision.
Theme 2: Harnessing AEAS in Scaling Regenerative Agriculture for resilient Agri-Food Systems in Africa.
Building on the momentum, the sub-themes will explore policy frameworks, inclusivity in service delivery, human capacity development, research entrepreneurship, and the potentials of digital technology in AEAS and Regenerative Agriculture.
The Abuja Promise
The AFAAS, through the AAEW, not only provides a platform for deliberation and policy direction but fosters connections, nurtures innovations, and fortifies partnerships. From strengthening policy environments to leveraging technological advances, the week promises a holistic look into the future of agriculture in Africa.
With delegates representing various agricultural sectors, the event is set to be a melting pot of ideas, strategies, and solutions. And as the declarations from the week will influence decisions at the highest echelons of the African Union Commission, the stakes, as well as the potential for lasting impact, are immense.