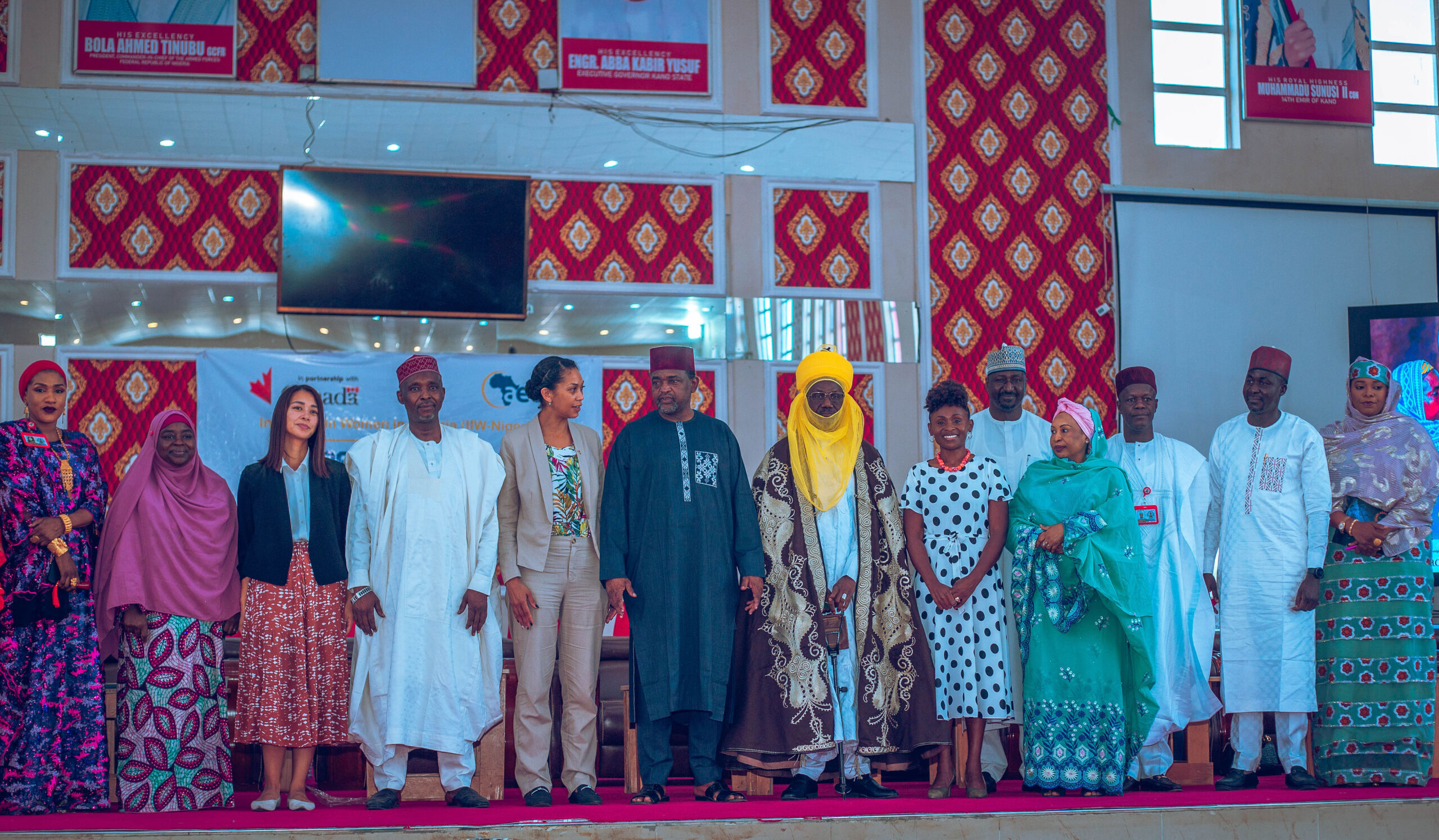 Kano, Nigeria – The AECF (Africa Enterprise Challenge Fund) unveiled its groundbreaking initiative, Investing in Women in Nigeria (IIW-Nigeria) today. With generous funding from Global Affairs Canada (GAC), the initiative has secured a whopping CAN $15.7 million to bring transformative changes to Kano State's agricultural scenario.
Aimed at revolutionizing women's role in agricultural value chains like maize, rice, soya bean, groundnut, and poultry, the program aspires to augment incomes, bolster climate resilience, and metamorphose their livelihoods.
IIW-Nigeria has its eyes set on groundbreaking business ideas with a potential for palpable social change. The challenge fund model will sift through innovative solutions in the specified value chains through a rigorous, competitive procedure, ensuring equal opportunity for funding via non-repayable grants.
However, the program doesn't just stop at financial aid. It also offers invaluable non-financial guidance in areas such as gender equality, human rights, business management, and climate-smart agriculture, with tailored assistance from the AECF Advisory Studio.
Its vision encompasses forging partnerships with diverse stakeholders ranging from business and community-based organizations to financial institutions and various government ministries.
The World Bank's Nigeria Development Update points out the importance of agriculture in Nigeria, constituting 25% of its GDP and being a significant employment provider. Yet, the scars of the 2020 recession linger on the sector.
CEO of the AECF, Victoria Sabula, expressed her concerns about the challenges faced by women in the agricultural arena and hopes that the IIW-Nigeria Programme will pave the way for their economic emancipation.
Echoing her sentiments, His Excellency, Alh. Abba Kabiru Yusuf, the Executive Governor of Kano State, emphasized the program's potential to empower women, thereby benefiting the state and nation as a whole. "Together, we are sowing seeds for a brighter, inclusive future," he remarked.
About AECF
The AECF stands tall as a premier non-profit organization that champions the cause of innovative agribusinesses and renewable energy ventures with the noble aim of mitigating rural poverty, fostering resilient communities, and generating employment.
A beacon of hope for promising enterprises struggling to secure funding from traditional avenues, AECF has been instrumental in transforming over 400 businesses across 26 Sub-Saharan African nations, impacting 30 million lives and creating more than 29,000 jobs.