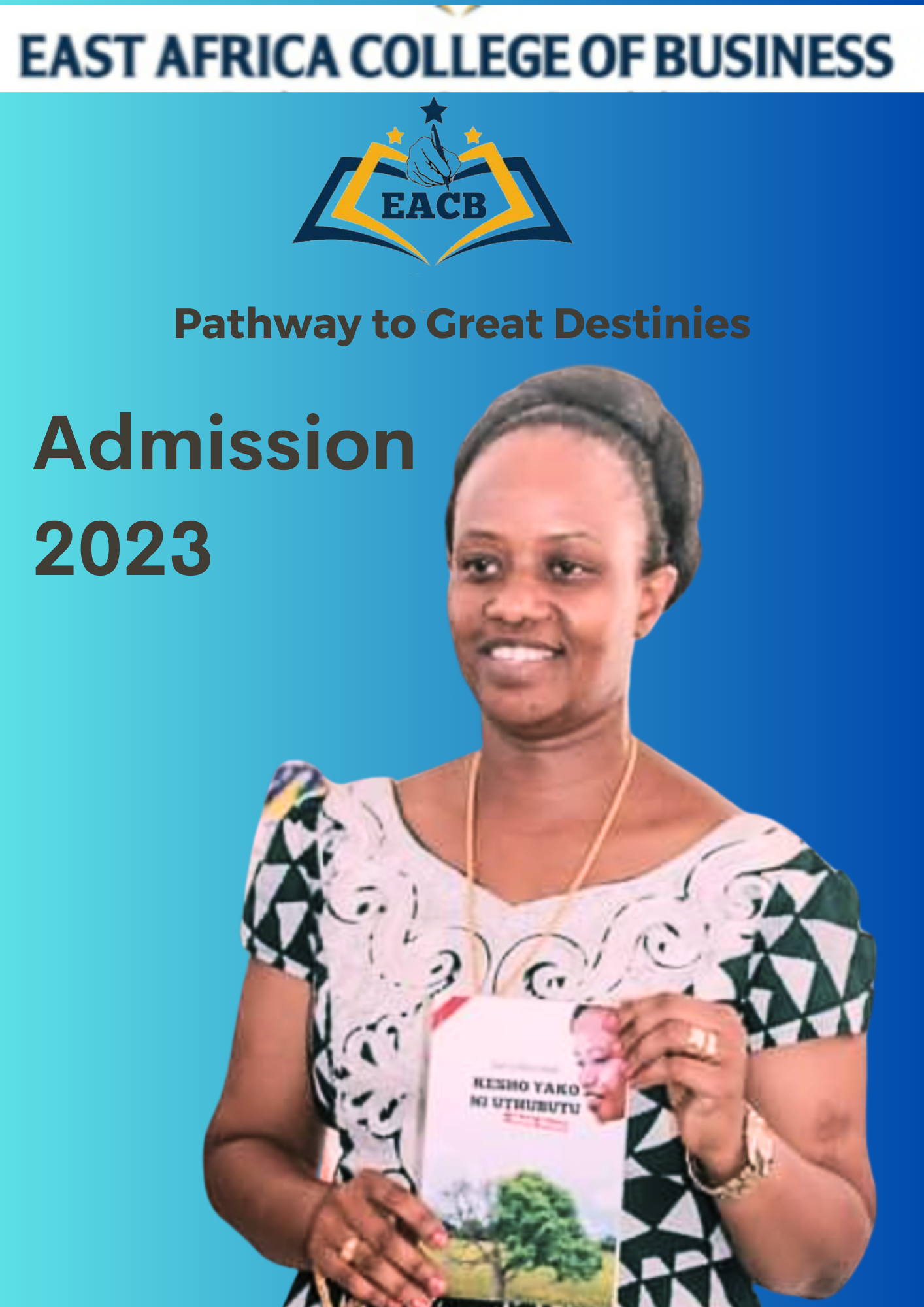 Unlock Business Excellence and Elevate Your Employability through East Africa College of Business (EACB) Education!
In today's competitive world, continuous improvement is the key to success in the business realm. Are you ready to take your skills and career to new heights? East Africa College of Business (EACB) presents a transformative educational opportunity that will empower you with the tools you need to excel in the business world while enhancing your employability.
At EACB, we believe that education is not just a means to gain knowledge but a powerful catalyst for business growth. Our comprehensive programs in ICT and Business Administration are carefully designed to equip you with practical skills, up-to-date industry insights, and the strategic mindset necessary to thrive in the dynamic business landscape.
By choosing EACB, you will unlock a wealth of benefits:
Business Acumen: Gain a solid understanding of key business concepts, including finance, marketing, operations, and entrepreneurship. Develop the ability to analyze market trends, identify opportunities, and make informed decisions that drive business success.
Practical Skills: Our programs focus on hands-on learning, enabling you to acquire real-world skills that are directly applicable in the workplace. From advanced ICT techniques to effective project management and business communication, you'll be equipped with the tools needed to excel in your field.
Industry-Relevant Curriculum: Our curriculum is meticulously designed in collaboration with industry experts to ensure that you receive education that aligns with the current demands of the business world. Stay ahead of the curve and position yourself as a valuable asset to employers.
Networking Opportunities: Connect with fellow ambitious individuals, faculty members, and industry professionals through our extensive network. Collaborate, learn from their experiences, and build relationships that can open doors to exciting career prospects.
Enhanced Employability: EACB's reputation for excellence and our focus on practical skills development make our graduates highly sought after by employers. Stand out from the competition and increase your chances of securing lucrative job opportunities or advancing in your current role.
Don't miss out on the chance to unlock your potential and shape a successful future. Contact us today at 0766342755 or visit our website www.eacb.ac.tz to explore the diverse educational programs we offer. For any inquiries, feel free to reach us via email at info@eacb.ac.tz.
Choose EACB, where education ignites business success and propels your employability to new heights. Invest in yourself and become the driving force behind business.