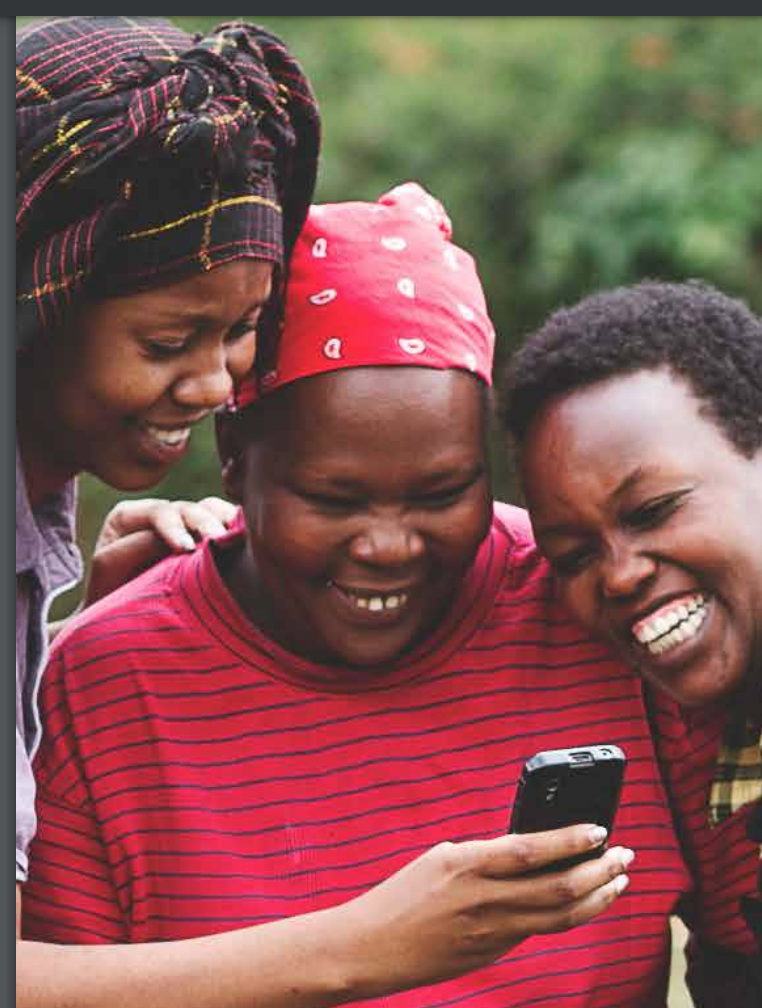 AfricaNenda's Efforts to Drive Inclusive Digital Financial Services in Africa Gain Momentum
Nairobi– AfricaNenda, an African-led institution dedicated to expanding inclusive digital financial services across the continent, emphasizes the urgent need to accelerate instant payment systems in Africa. With over 350 million unbanked adults in Africa, the majority of whom rely on cash or informal providers, AfricaNenda aims to eliminate barriers to inclusive payments, promote universal access to financial services, and foster inclusive economic growth.
The unbanked include millions of farmers, and it can enable farmers to receive payments digitally for their produce, access credit facilities, and save money securely. Having access to financial services can help farmers manage their income, invest in their agricultural
In its inaugural annual report, AfricaNenda highlights the organization's achievements in advancing the implementation of inclusive payment systems in Africa. By mobilizing the continent's digital financial ecosystem and promoting digital payments, AfricaNenda endeavors to reduce vulnerability to economic shocks, particularly among women in rural areas.
Dr. Robert Ochola, CEO of AfricaNenda, states, "The need for a more inclusive society is becoming increasingly urgent. Instant and inclusive payment systems can play a pivotal role in creating universal access to financial services for all Africans."
In 2022, AfricaNenda collaborated with partners to raise $11 million for the development of instant and inclusive payment systems. The funds supported the rollout of a Digital Public Goods (DPGs) initiative in an African country and the establishment of a regional payment system. Furthermore, AfricaNenda contributed to scaling the Transactions Cleared on Instant Basis (TCIB) platform in the Southern Africa Development Community and conducted extensive training for the West African Economic and Monetary Union.
AfricaNenda has joined forces with the Rwanda Information Society Agency to spearhead digitization efforts. These efforts include advancing the country's merchant payment system on an open-source interoperability platform. Moreover, AfricaNenda provides opportunities for developers and fintech communities in Rwanda to showcase their talents, participate in a fintech exhibition, and engage in an accelerator program.
Recognizing the importance of digital payments for cross-border traders, AfricaNenda developed seven digital finance course modules tailored to support the adoption of digital payments in the region. Additionally, in partnership with the United Nations Economic Commission for Africa and the COMESA Business Council, AfricaNenda published a report recommending innovative digital payment solutions and a customized curriculum to train micro, small, and medium enterprises (MSMEs).
To shed light on the current landscape of instant payment systems in Africa, AfricaNenda launched the State of Instant and Inclusive Payment Systems in Africa (SIIPS) report in 2022. The report emphasized the need for deliberate efforts to enhance the inclusivity of instant payment systems across the continent.
As a convening actor, AfricaNenda has established partnerships with national, regional, and continental stakeholders, including governments, central banks, regional organizations, the private sector, and development institutions. This network aims to facilitate intra-African knowledge sharing and training, fostering the development of instant and inclusive payment systems in Africa.

AfricaNenda is an African-led team of experts committed to unlocking the potential of digital financial services for the financially excluded across the continent by accelerating the scale-up of instant and inclusive payment systems. AfricaNenda collaborates with public and private sector stakeholders, offering technical expertise and capacity-building to reduce barriers to digital payments. By 2030, AfricaNenda envisions enabling every African to make seamless and low-cost digital transactions anywhere on the continent.
AfricaNenda is fiscally sponsored by Rockefeller Philanthropy Advisors and supported by the Bill & Melinda Gates Foundation. For more information, visit www.africanenda.org.