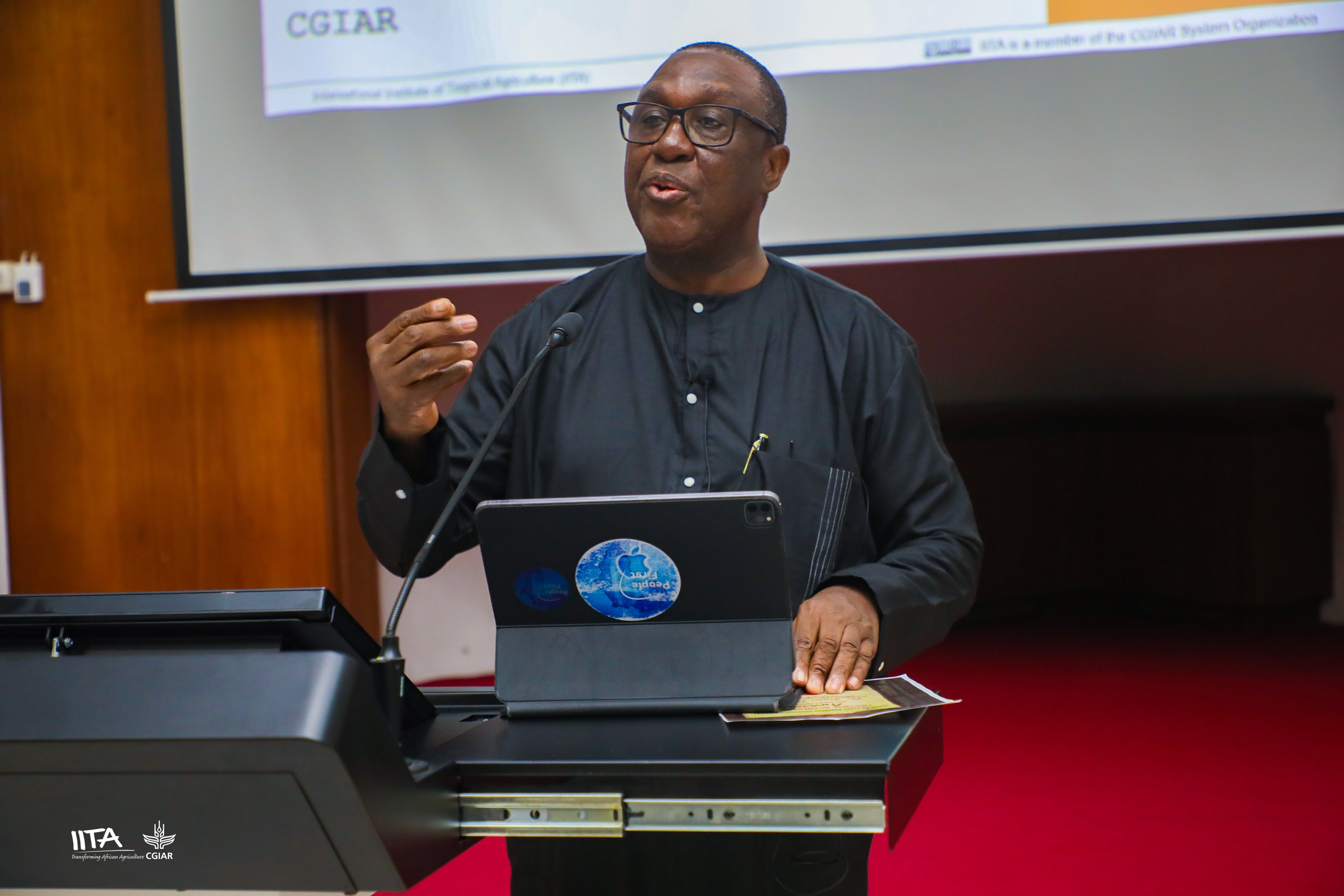 Kilimokwanza.org Reporter
Simeon Ehui, the newly appointed Director General of the International Institute of Tropical Agriculture (IITA), has emphasized the pivotal role of effective partnerships in achieving agricultural research and development goals. His address, focusing on the synergy between food security and economic stability, underscored the potential benefits for African economies.
Ehui pointed out the significant financial drain caused by importing staple foods such as rice and wheat, which not only exhausts foreign exchange reserves but also adversely affects the value of local currencies. By relying on imports, African nations inadvertently weaken their economic standing on a global platform. This situation, as per Ehui, can be effectively countered by reinforcing local food production systems.
The Director General's speaking at the World Partnership Week 2023, shed light on the intricate connection between agricultural practices and economic health. Enhancing local food production is not just about ensuring food availability; it's also a strategic move to strengthen the economies of African nations. By reducing dependency on food imports, countries can conserve foreign exchange, stabilize their currencies, and foster a more resilient economic environment.
This approach, as proposed by Ehui, aligns with IITA's mission to transform African agriculture. The focus on developing partnerships and collaborative efforts is seen as crucial in this journey. Such collaborations could involve governments, private sector entities, and local communities, working together to boost agricultural productivity while ensuring sustainability.
The WPW2023 serves as a platform for global leaders and stakeholders in agriculture to converge and discuss innovative solutions and strategies.